New Club Opened in Lynbrook
District Club Opening Chair DPG Joe Eppolito has extended congratulations to Long Island Southwest Lt. Gov. Tom Cesiro and his New Club Opening Team for organizing the Lynbrook Kiwanis Club on March 22.
It is the first new club for the 2016-17 year, with, hopefully many more to come! It was a team effort which Tom cites for the success in building the new club. Thanks to Kiwanis International President-Elect Jim Rochford and his Eye of the Tiger Team for their hard work in mid-February to help get the ball rolling.
It is especially gratifying to Eppolito, as Lynbrook was originally built in 1999-2000, when he was governor, but folded in 2004. It is great to have them back in the Kiwanis family again, Eppolito said.
The Charter President is Denise Rogers and the Charter Secretary is Larissa Kostal. The club was organized with 26 members and will meet the third Wednesday each month at 7 p.m. Maria Osgood is the New Club Counselor. The Kiwanis Clubs of Oceanside and Peninsula are co-sponsors. The charter night is expected to take place in late May or early June.
They will be a 3-2-1 Kiwanis Club. If you do not know what a 3-2-1 Kiwanis Club is, I invite you to go where most of you have never gone ... to the Kiwanis International website to find out !!
Congratulations to all and to the Long Island Southwest Division for growing its membership with a new club!

Kamp Open House is May 18-20
The annual work days and open house at Kamp Kiwanis for 2017 will be Thursday, May 18 through Saturday, May 20.
Work sessions will take place on Thursday, May 18, and Friday, May 19. The Open House will take place on Saturday, May 20.
On Saturday, dedication ceremonies will begin at 11:45 a.m., followed by lunch and a meeting of the District Foundation Board of Directors.
The information you need to send kampers to kamp this summer is available online.
Paris Registration Deadline is May 15
The 2017 International Convention will be July 13-16 in Paris, France, at the Paris Convention Center.
The registration fee is $385 until May 15. After that, registration will be on site only and will cost $440.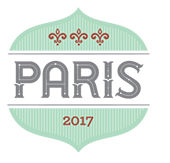 While the International Convention is going on, the Kiwanis International European Federation Convention will be taking place as well.
The opening session will be Thursday evening and the business session will be Friday afternoon. Friday, July 14, is Bastille Day, a major holiday in France. Friday morning's schedule is open so that Kiwanians can attend the parade and other Bastille Day activities. The convention closing is Saturday afternoon.
For more information and links to registration forms, information on the candidates for election and proposed bylaw amendments, see the International Convention page here on the site.

New Members Being Inducted

So far during the 2016-17 Kiwanis year, 406 new members have been inducted by Kiwanis clubs in the New York District.

You can see who they are and what clubs and divisions they have joined.

Milestone Club Anniversaries This Month

Club
Organization Date
Years
Brighton
April 2, 1942
75
Roscoe
April 2, 1947
70
East Meadow
April 29, 1952
65

View Complete List