2013 Kamp Kiwanis Open House
The annual Kamp Kiwanis Open House took place Saturday, May 18, at the Kamp. Several dedications and acknowledgments took place.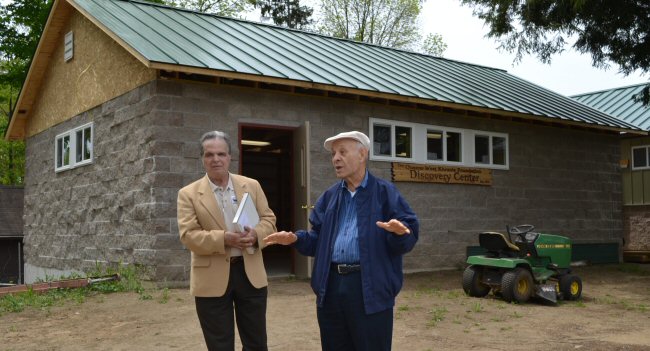 Kamp Library Dedicated
The new Library at Kamp Kiwanis was dedicated on Saturday, May 18, during the Kamp's annual Open House.
Shown above in front of the new building are Sal Anelli, district foundation president, and Past Gov. Ed McGowan, who played a key role in the formation of the Queens West Division Foundation. The foundation donated $50,000 to pay for the construction of the library. Work has been going on for the past several months, and the plan is for it to be ready for the 2013 kamping season.
The library replaces an alcove in Governor's Hall with a larger structure with more space for books and other features that previously weren't available.
Also on Saturday, the Minisink Valley club brought an estimated 1,200 books to help stock the expanded facility. Others also brought materials for the library to the open house.
Shown below is the building's interior. Work remains to be done including installation of a ceiling.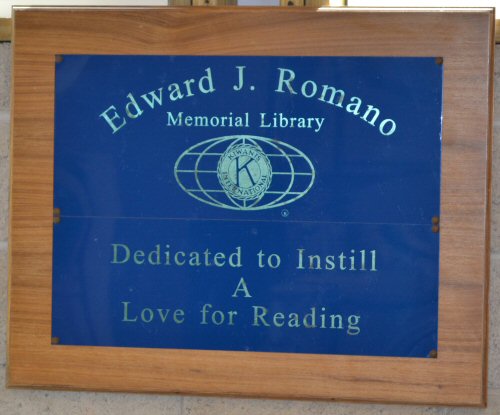 The plaque from the old library area has been moved to the new facility.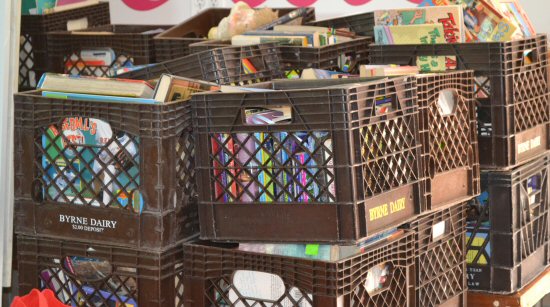 Books waiting to be added to the library.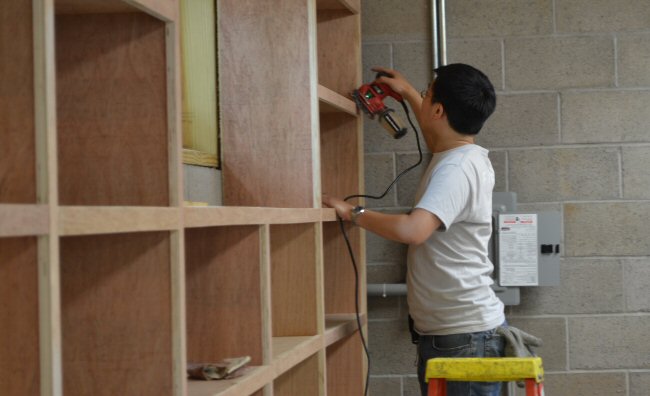 Work on sanding the shelves continued on Saturday.


The new library's sign.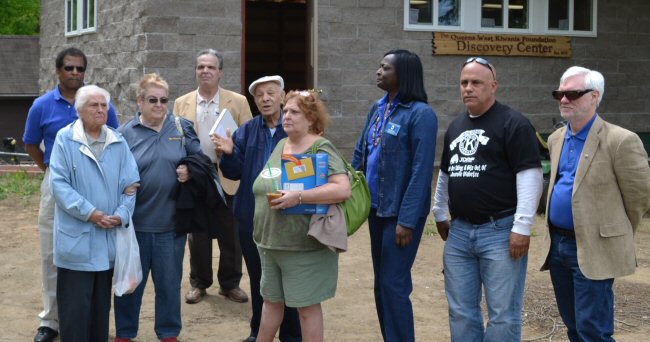 The members of the Queens West Foundation who were present.


The crowd during the library dedication.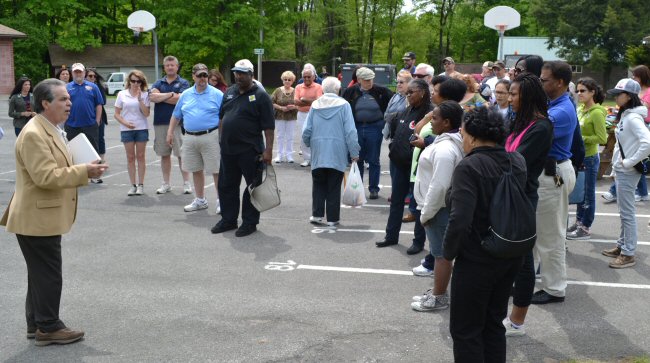 The crowd at the beginning of the day's events.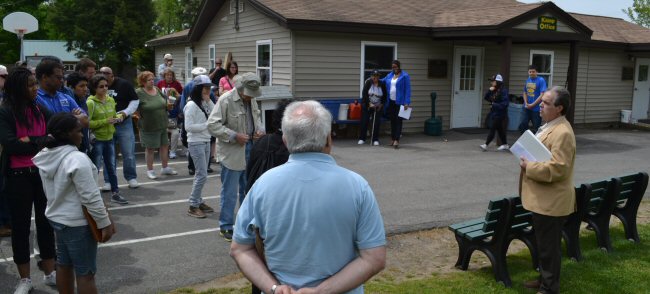 The dedication of the bench, shown below.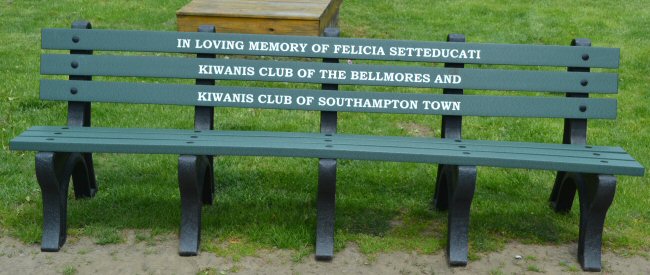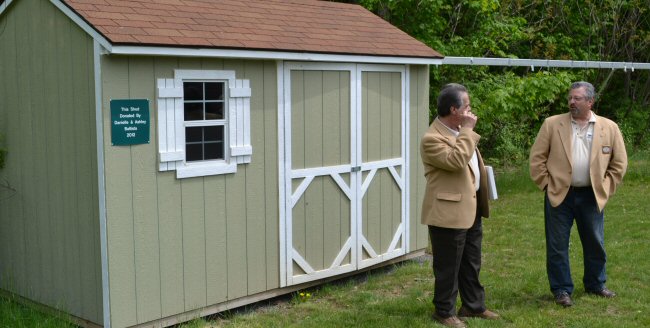 Foundation President Sal Anelli with Vice President Joe Battista at the shed donated a year ago by Battista's daughters, Danielle and Ashley. The donation of the shed had been acknowledged at the 2012 Open House, but the Battistas had missed the event because Joe had suffered a heart attack the previous evening.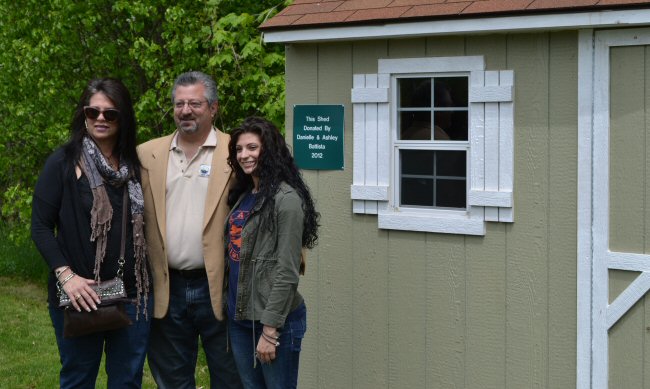 Battista with his wife, Maria, and their daughter, Danielle. Ashley was unable to attend the event.