2012 Kamp Kiwanis Open House
The annual Kamp Kiwanis Open House took place Saturday, May 5, at the Kamp. Several dedications and acknowledgments took place.




Arts and Crafts Building

At left, District Foundation Board President Sal Anelli in front of the still-under-construction Arts and Crafts building at the Kamp. Equipped with storage, lots of working space and rest rooms, the facility is a major upgrade from what had previously existed nearby.
The building was paid for by Anelli's Bensonhurst and Bay Ridge Kiwanis Club and is scheduled to be finished in time for this summer's kamping season.
Work on the building continued through the day on Saturday, with the sign over the door being hung just before the dedication took place.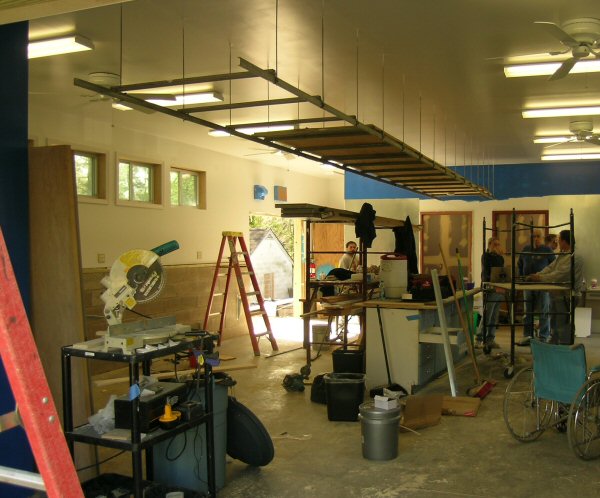 The building's interior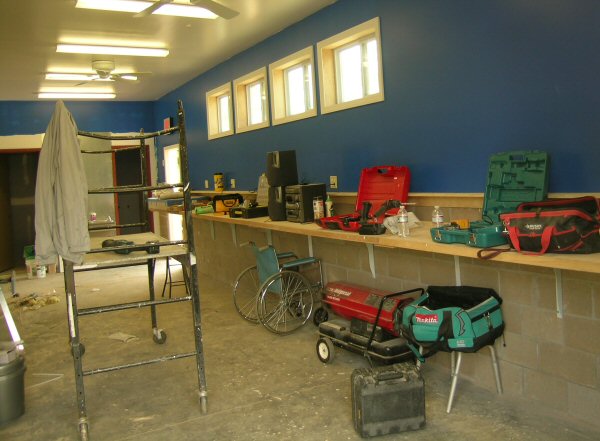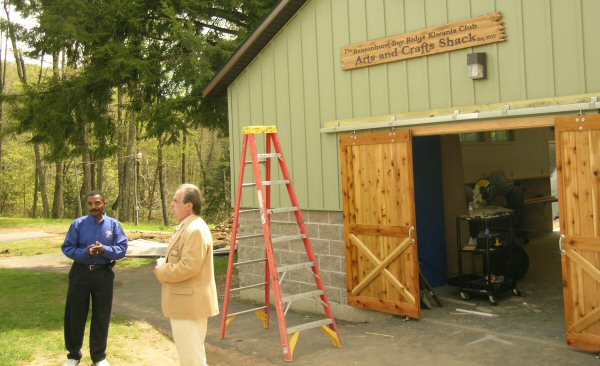 Gov. Bill Risbrook and Anelli.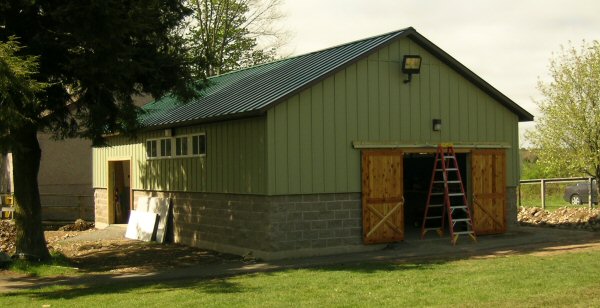 The exterior. The old arts and crafts building, which was just to the left, has been removed.


The 2012-13 New York District board visited the kamp during their training for their year which will start work in October.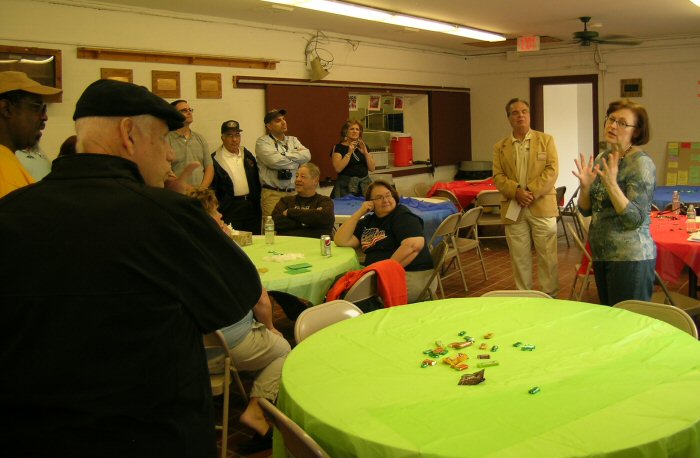 Former First Lady Karen Mancuso (right) explaining a new Tree of Love which has been placed in the kamp dining hall to memorialize deceased first ladies and gents for the district. The placque was a project of the former first ladies.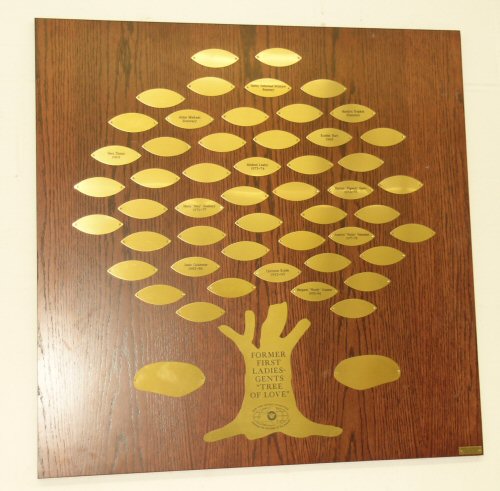 The Tree of Love.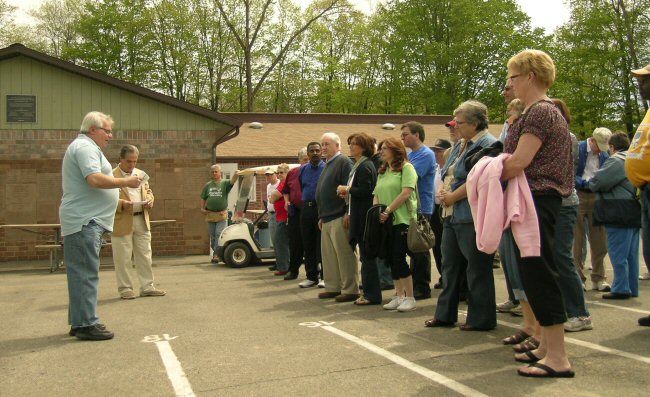 Three benches also were dedicated. At left is Past Gov. David Rothman talking about deceased Kiwanians who were remembered through the gift of benches to the kamp.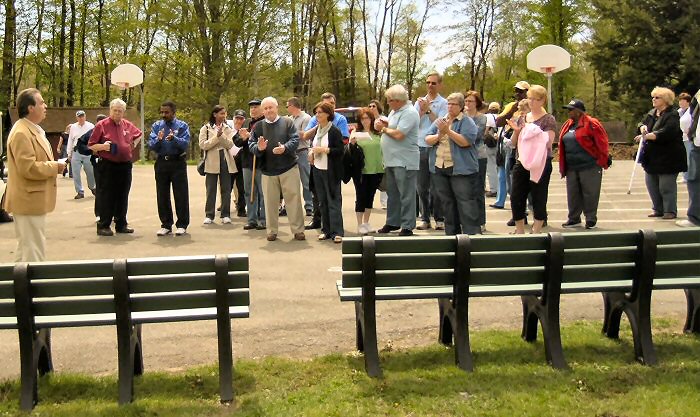 District Foundation President Sal Anelli (left) talking about the benches.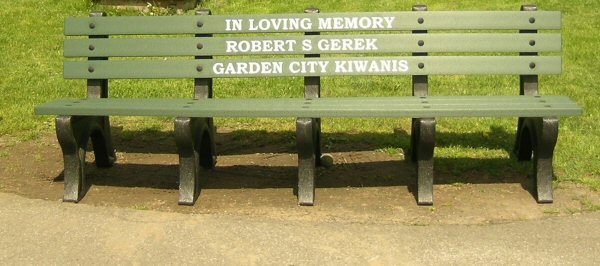 The bench honoring Garden City Kiwanian Robert Gerek.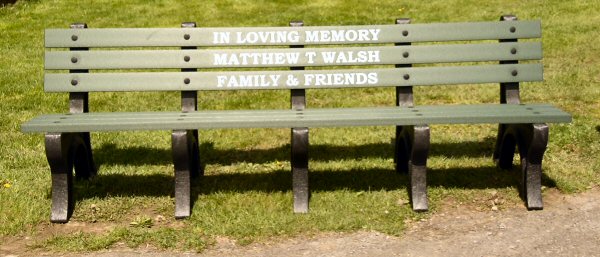 The bench honoring Levittown Kiwanian Matthew T. Walsh.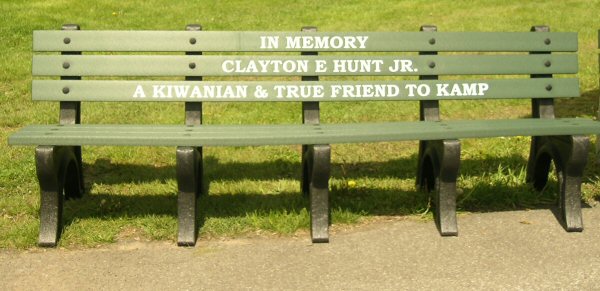 The bench honored Brighton Kiwanian Clayton Hunt.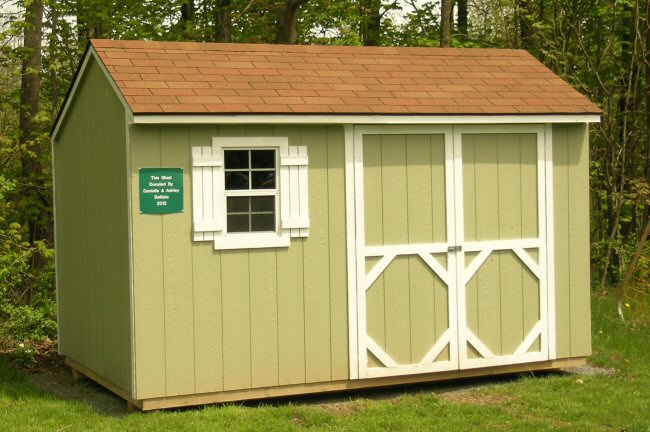 This shed was donated by Foundation Board Member Joe Battista in honor of his daughters, Danielle and Ashley.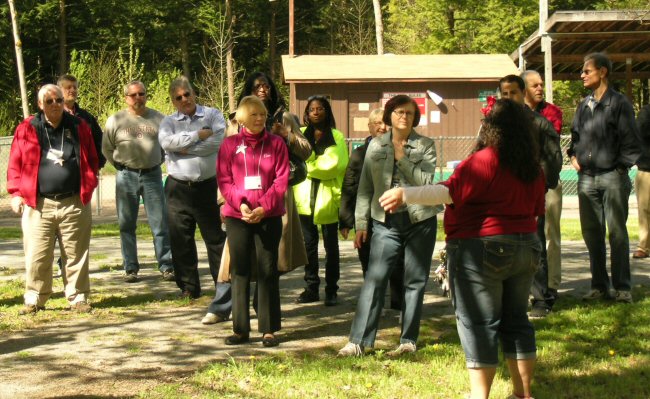 The incoming lieutenant governors and others on a tour of the kamp conducted by Kamp Executive Director Rebecca Lopez.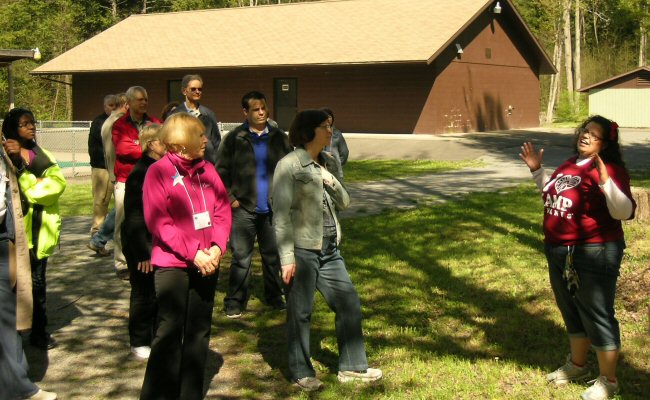 Lopez is at right. The building behind the group is the bathhouse next to the pool.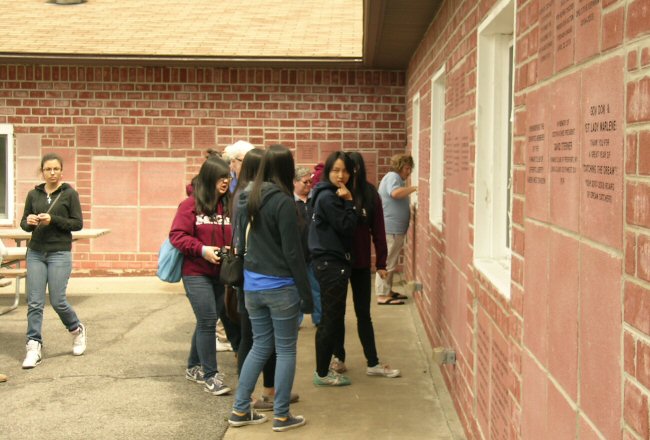 Some Key Club members from the Queens West Division looking at the memorial bricks on the dining hall.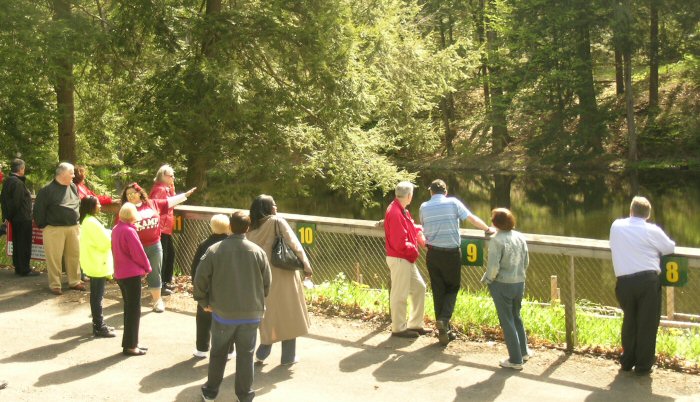 A tour group at the kamp pond.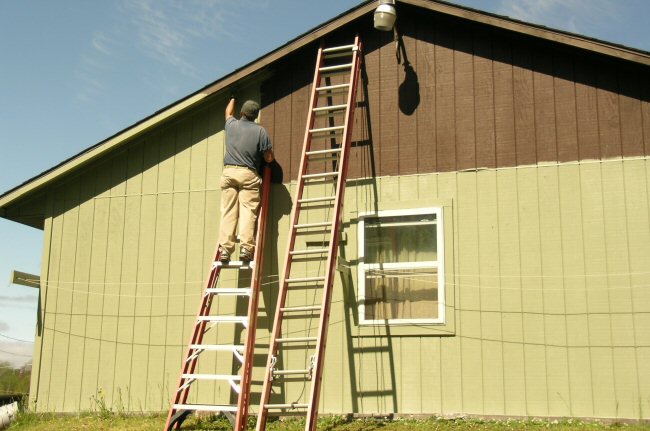 Many cabins at the kamp are being turned from brown to green and the work was under way on Saturday.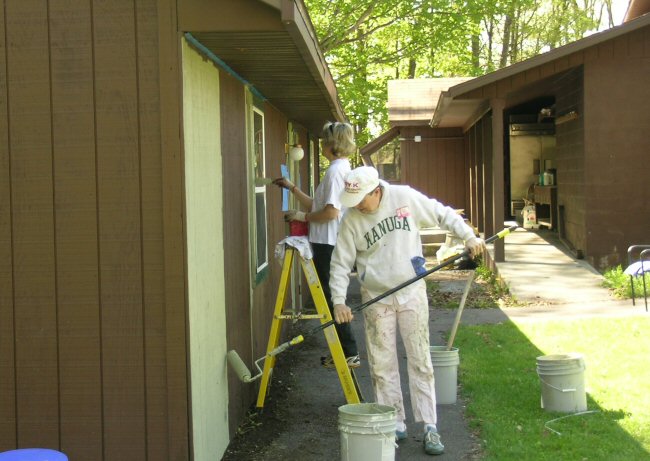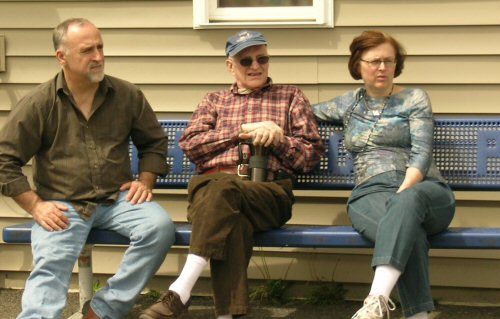 Immediate Past Distinguished Gov. Mike Malark (center), who is recovering from heart surgery, was able to attend the event. At right is Past First Lady Karen Mancuso.