2012 New York District Convention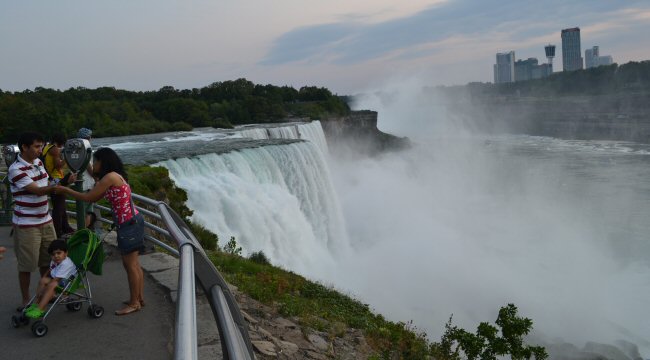 The American Falls.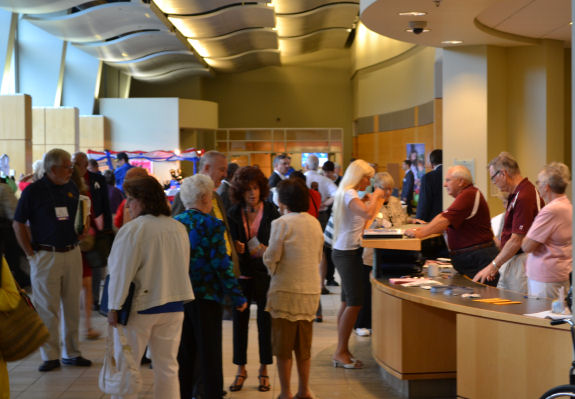 The registration area on Friday morning.




Key Club Gov. Daniel Ivan Linn
addresses the general assembly.




Circle K International President Josephine Lukito
of the SUNY Geneseo Circle K.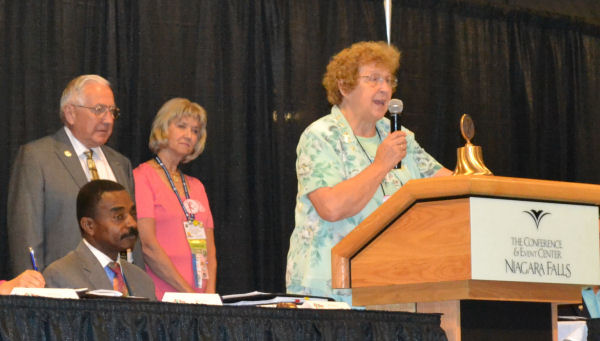 During Friday's General Session, Sister Ann-Marie Kirmse, the district's coordinator for the Eliminate Project, reports on the project's progress. Standing behind her are Past International President Jerry Christiano and his wife, Linda, who reported on their trip to Sierra Leone as part of the project.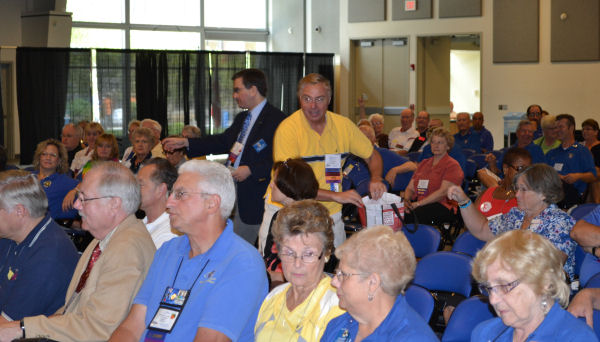 During her talk, Linda Christiano invited those present to take out $2, the amount needed to vaccinate a prospective mother against tetanus, and then told them they could put that back away. That didn't work, as some present jumped up and collected the money, raising $340 for the Eliminate Project.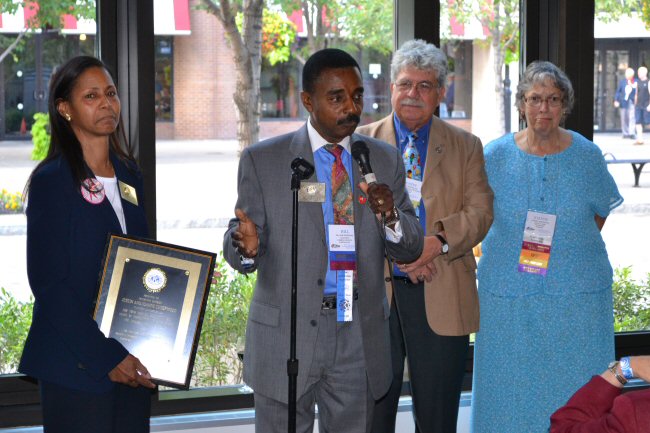 Gov. Bill Risbrook selected District Secretary Justin Underwood and Builders Club Administrator Joanne Underwood as the Convention Honorees. Underwood, who has served several years as district secretary and is a past governor, and Joanne are both past lieutenant governors of the Genesee Division. Pictured, from left, are First Lady Dr. Lavonia Francis, Risbrook, Justin Underwood and Joanne Underwood. They were recognized at a reception at the end of Friday's day of business at the convention.

Annual Foundation Meeting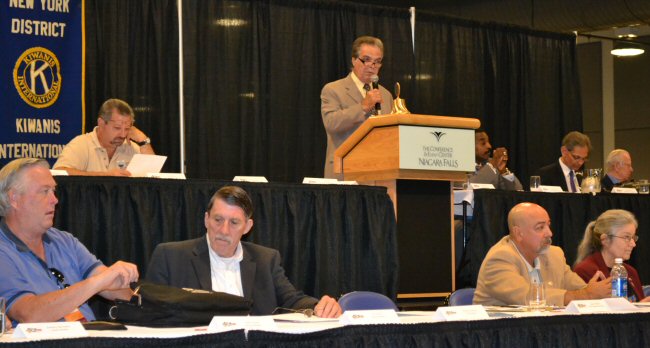 Foundation President Sal Anelli addressing the meeting.




Three candidates were elected to the Foundation Board, from left, Anthony Merendino, Frank Romeo and David Rothman

Forums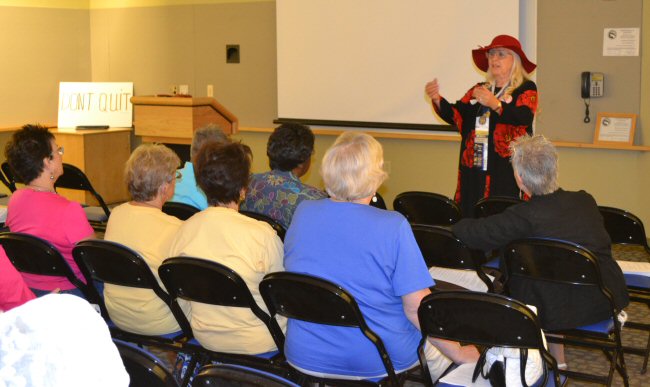 Utah-Idaho District Secretary Janet Flinders addressing a forum on the 25 years of Women in Kiwanis.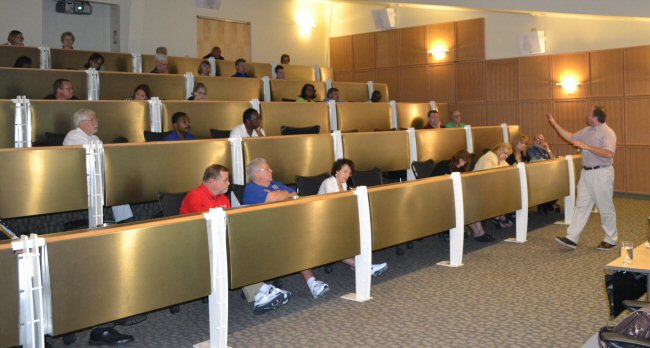 Les Gagne at a forum on social media.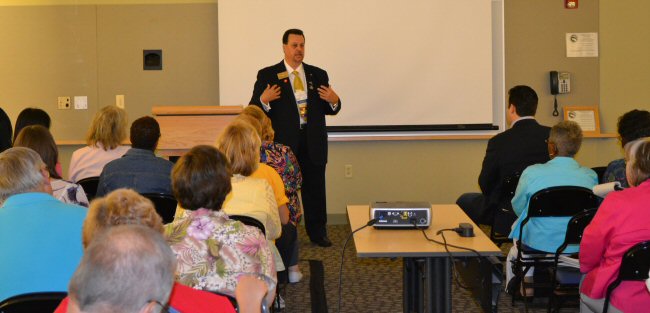 Gov.-Elect Al Norato speaking on the 2012-13 Governor's Project.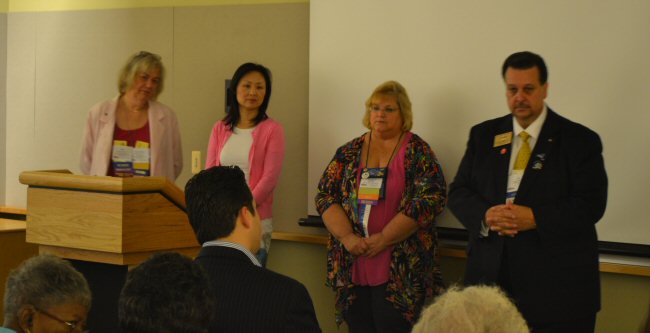 Susquehanna Division Lt. Gov. Dianne Battisti, 2012-13 First Lady Dr. Jenny Wang, Levittown President Ann Torcivia and Norato speaking about the Partners' Project.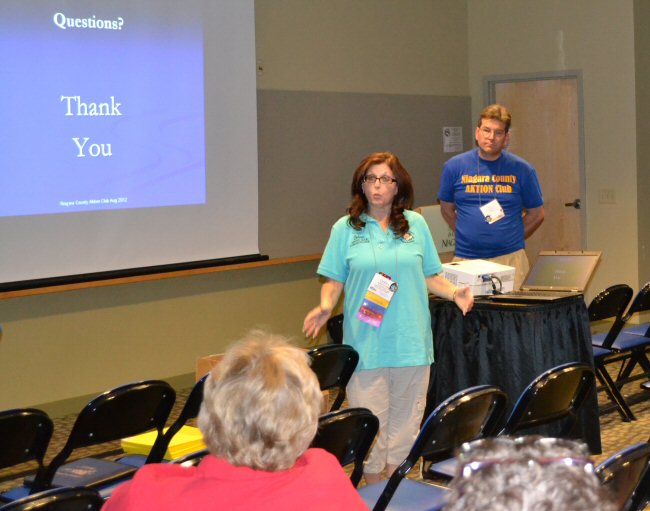 District Aktion Club Administrator Debra Rothman at a forum on Aktion Clubs.

House of Delegates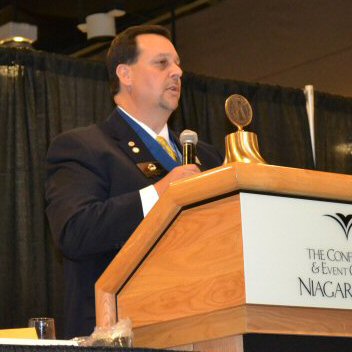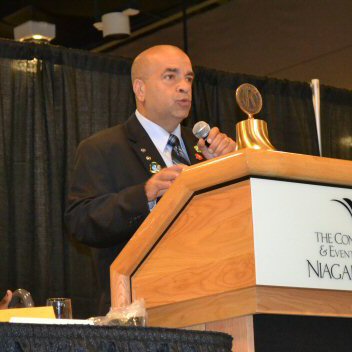 Norato, Aiello Elected
Albert Norato Jr. (above left) and Joseph Aiello (right) were elected Governor and Governor-Elect, respectively, at the 95th annual New York District Convention in Niagara Falls. They will assume their new offices on Oct. 1. They were elected without opposition during the House of Delegates.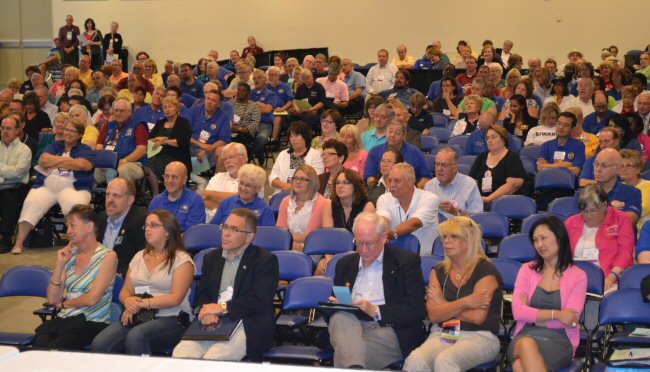 The delegates. Across the front row are Carole Aiello, Samantha Aiello, Past Finger Lakes Lt. Gov. Peter J. Pellittieri, Past Gov. Patrick Cooney, Past First Lady Nydia Corace and 2012-13 First Lady Dr. Jenny Wang.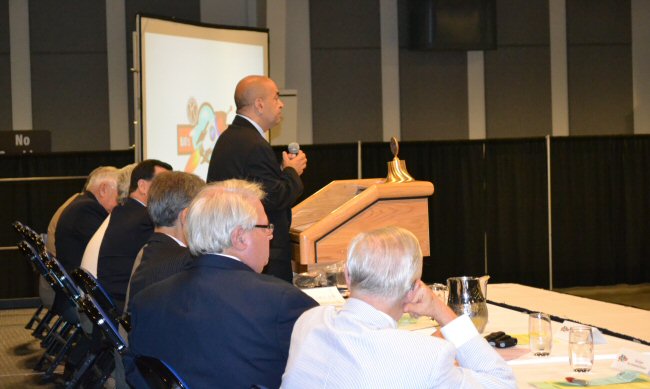 Joe Aiello speaks to the delegates following his election as 2012-13 Governor Elect.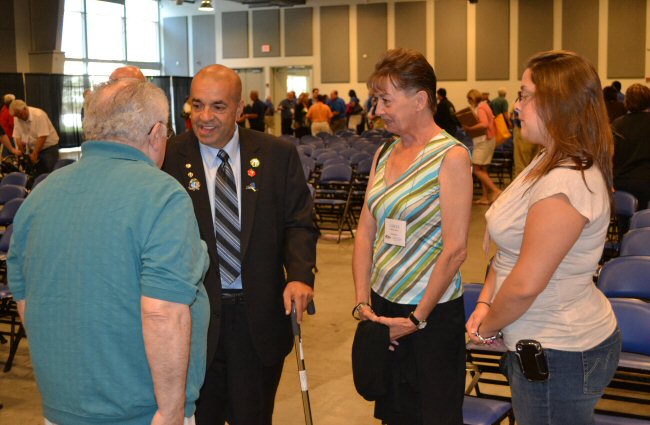 Past Finger Lakes Lt. Gov. Peter Pellittieri (back to camera) congratulates Aiello following his election. With Aiello are his wife, Carole, and daughter, Samantha.