Chinatown Enrolls as $100,000 Club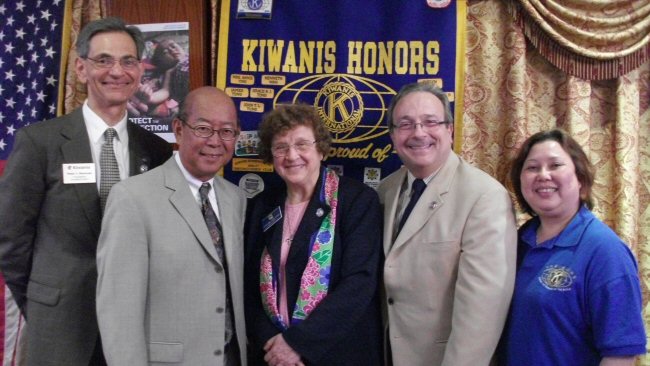 From left, Mancuso, Super Distinguished Immediate Past Lt. Gov. Peter Yu of the Chinatown club, Sister Ann-Marie Kirmse, Tom DeJulio and club President Sandy Liew.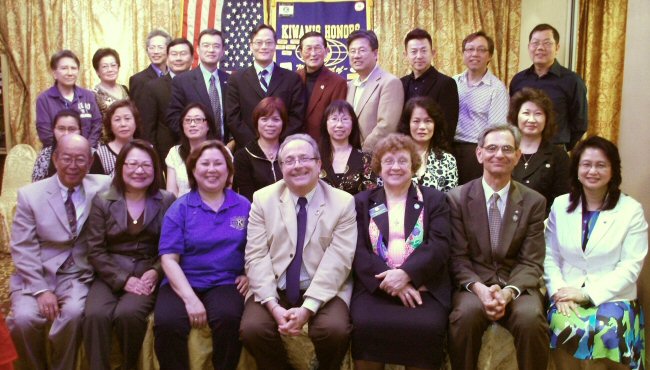 Members of the Chinatown club.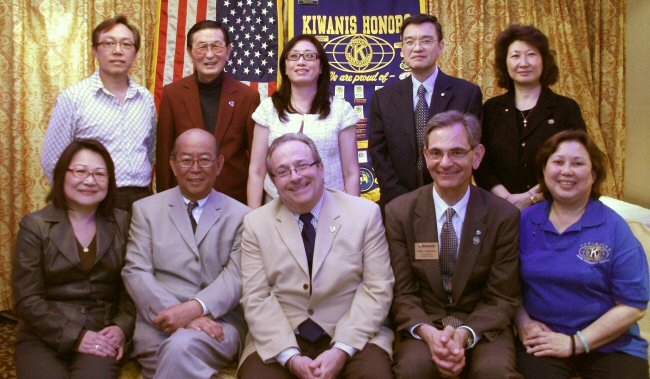 A picture of the Distinguished Past Presidents in attendance, from left, front: Grave Law, Peter Yu, Tom DeJulio, Peter Mancuso and club President-Sandy Liew; back, Louis Chow, James Tong, Pearl Kong, Patrick Ng and Anne Miao.
The Chinatown club recently met with Sister Anne-Marie Kirmse, the New York District's Eliminate Project coordinator; Kiwanis International President-Elect Tom DuJulio and Past Gov. Peter Mancuso, who currently is President-Elect of the Kiwanis International Foundation, to discuss the club's commitment to the Eliminate Project.
The club has set a target of $100,000 to be raised over the project's four years, the first New York club to enroll as a $100K club.
(Posted March 22, 2012)

Access More News