Fordham Adopts Family for Holiday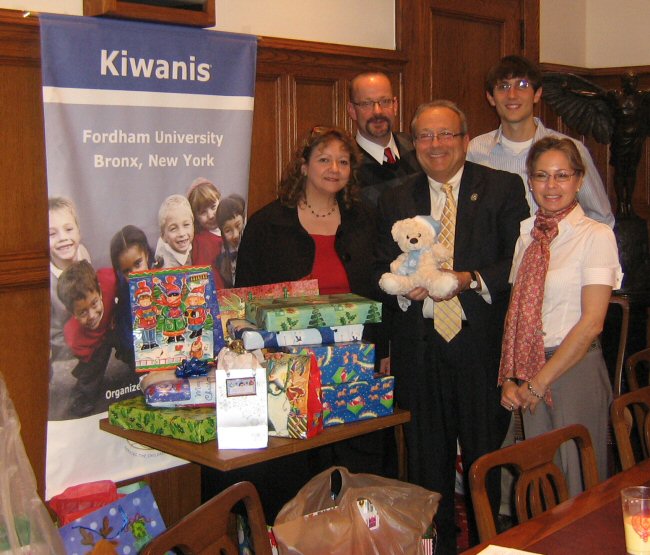 Surrounding the bounty of wrapped gifts are, from left, club vice president Angela Epstein, president Grant Grastorf, KI President-elect Tom DeJulio, secretary Jack Mahar, and committee co-chair Susan Brucculeri.
Like so many other Kiwanis clubs collecting toys for needy children this holiday season, members of Fordham Kiwanis adopted a family and bought gifts for a single parent and her two children, ages 14 and 2.
The needy family was referred to the club by a local Catholic church. Gifts included socks, boots, toys, and a MetroCard for Mom so she could take the subway and attend church more regularly.

(Posted December 10, 2011)

Access More News