Line Dancing Raises Funds for Scholarships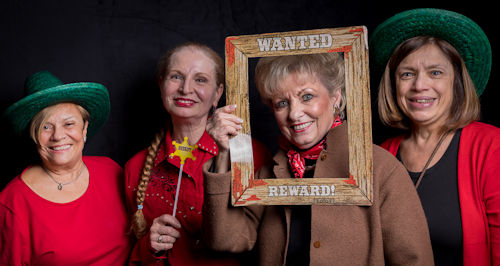 The event organizing committee, from left, Alice Cromarty, Hon. Gaetan B. Lozito, Jo-Ann Boettcher and Paula Magdalena-Vidal.
The Kiwanis Club of Lindenhurst held its first Country Line Dance Party on March 2 at the Moose Lodge.
The event is part of a series of activities to help raise funds for the Tony Lazio and Larry Troiano Memorial Scholarship, the William Jubak Memorial, and the Richard Heuwetter Memorial Key Club Scholarships which are awarded each year to eligible Lindenhurst high school seniors.
Guests who braved yet another the nor'easter were treated to refreshments and musical entertainment provided by the popular country band UnWined. Lindenhurst residents Dee Sharkey and Marilyn Balkam led those willing to kick up their heels to a fun-filled night of line dancing.
There were raffles and a cowboy hat autographed by country music legend George Strait was auctioned off.
(Posted March 30, 2018)

Access More News