Kiwanis Flyer Featured in Parade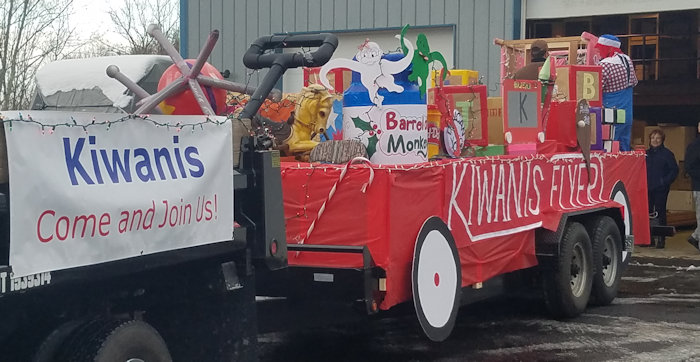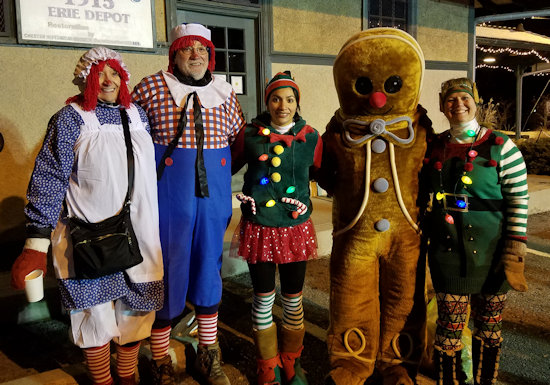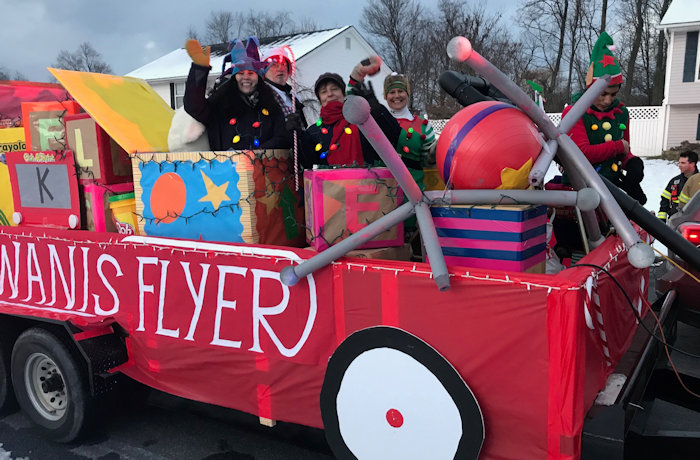 Preparation for the Village of Chester 2017 Holiday Lights Parade took weeks, lots of man (and woman) power, and a dedicated group of volunteers ... but the results were beyond worth it! The smiles and waves we received along the parade route were inspiring.
On Sunday, Dec. 10, the Kiwanis Club of Chester participated in the second annual Holiday Lights Parade hosted by the Village of Chester. The event grew from its infancy last year, with even more floats, more lights, more participants and more spectators coming to join the fun.
A HUGE thank you to all the Chester Kiwanians who stepped up to make our float a fabulous addition to the event! The Chronicle put the spotlight on us, saying, "The Kiwanis float was a standout, piled with toys, including some giant jacks, a real live Jill-in-the Box, and Kiwanians dressed as elves, Raggedy Ann, and other characters."
But we couldn't have done it alone. We offer a special thank you to Anthony Quinn for lending us his trailer and Todd, Tim and JC of TM Contracting for constructing the float bed.
Of course, half the fun was all the prep work that went into creating the oversize toys to fill our larger-than-life red "Kiwanis Flyer" wagon! Fifteen members worked more than six weeks to design and build the float.
(Posted December 29, 2017)

Access More News