Middletown Has Busy Holiday Season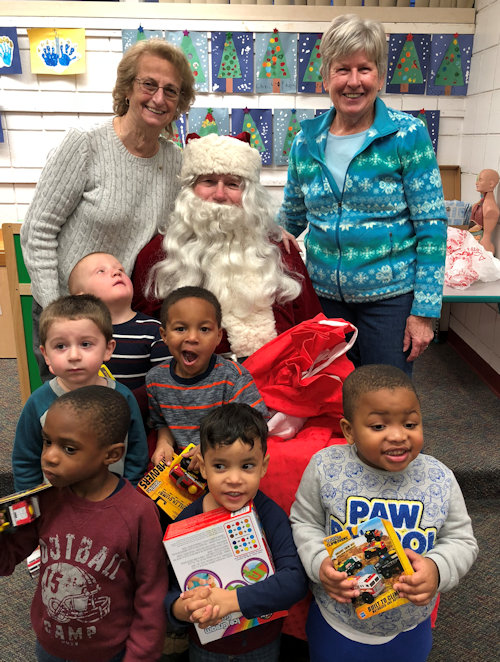 At Middletown Day Nursery children are Club President Fran Amelio, DPLTG Gerda Krogslund and Santa, Rev. Peter Rustico.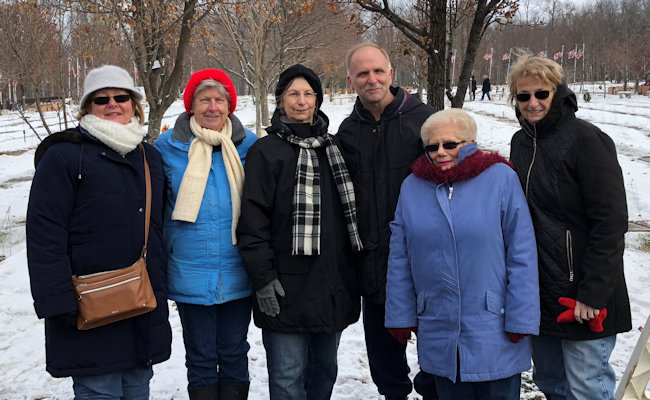 Middletown Kiwanis members, President Fran Amelio, DPLTG Sue Sheehan, DPLTG Gerda Krogslund, Sue Scott, Rev. Peter Rustico Christine Mahoney.
The Middletown Kiwanis Club has had a busy holiday season this year from hosting many holiday parties for our day care centers and schools, entertaining senior residents at Promenade by the FEC Aktion Club, and most recently by participating in the "Wreaths Across America Program."
This is the 89th year that the Middletown Kiwanis Club has held Christmas parties for the children at the Middletown Day Nursery.

The FEC Aktion Club, which is sponsored by three Hudson River West Division Clubs of Chester, Middletown and Minisink Valley, are shown entertaining residents recently at the Promenade Retirement Home in Middletown.
On Saturday, Dec. 16, members of the Middletown Kiwanis Club with other Hudson River West Kiwanis Club members, along with many local Orange County residents participated in the "Wreaths Across America Program" by placing wreaths at 2700 veteran's graves in Goshen.
(Posted December 22, 2017)

Access More News