3 Pediatric Trauma Kits Presented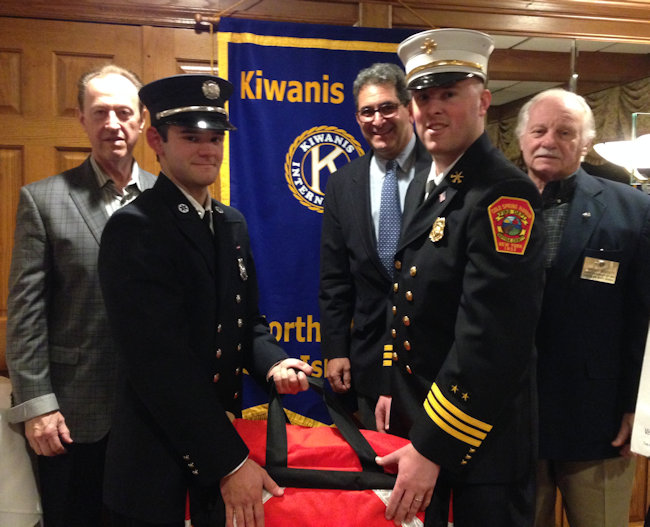 From left, Distinguished Past Presidents Gary Craner amd Tom Destio; EMT Captain John Martin and Assistant Chief Steve Fitts; and Super Distinguished Past Lt. Gov. Lawrence Benedetti.
Pediatric trauma kills more children than any other childhood disease and the North Shore Kiwanis Club wants to cut down those numbers. Through the dedication and efforts of DPP Kiwanian Tom DeStio, who spearheads the effort, the North Shore Kiwanis Club raises funds each year for the Kiwanis Pediatric Trauma Center(KPTC).
Pictured are the representatives from the Cold Spring Harbor Fire Department receiving a trauma kits that will be used on emergency vehicles assisting with pediatric trauma victims. Locust Valley and Bayville Fire Department received trauma kits As well.
(Posted December 3, 2017)

Access More News