Hudson River West has K-Family Dinner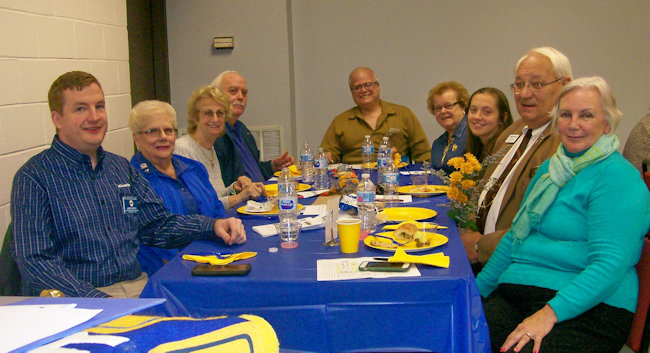 From left, Lt. Gov. Jim Burtis, Immediate Past Lt. Gov. Sue Sheehan, New York District Key Club Administrator John Goldstein and wife Hazel, along with District Division 13 Key Club Lt. Gov. Trisha Melton, Middletown Kiwanis President Fran Amelio, Distinguished Past Lt. Gov. Jim Schalck and Betty Schalk.
The Hudson River West Division held its second annual K Family Dinner on Nov. 2 with over 70 attendees. Hudson River West Division Lt. Gov. Jim Burtis MCed the event in which attendees heard from members of our Division Clubs, K-Kids and Key Clubs on projects they have completed and their upcoming plans for the year. This successful event again brought together our K-Family, and it is our hope to continue it in the future.
Organizing the event were Middletown Past President Hazel Goldstein, Immediate Past Lt. Gov. Sue Sheehan and Chester Past President Marisue Traina.
(Posted November 14, 2017)

Access More News