Benches Stored for the Winter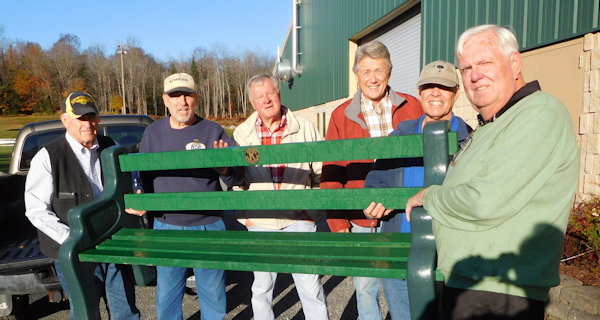 Putting the Kiwanis Main St. Benches in winter storage are, from left, Phil Petty, Fred Trimbach, Bob Teesdale, Chris Kraft, Nick Rose and Doc Foley.
Each year Kiwanis Club of the Central Adirondacks provides twelve benches, for weary travelers, along Main Street in Old Forge.
For more than 16 years, the benches have provided an opportunity for travelers, tourists and locals to sit, rest and watch the world go by.
(Posted November 8, 2017)

Access More News