Amityville Paints Pavilions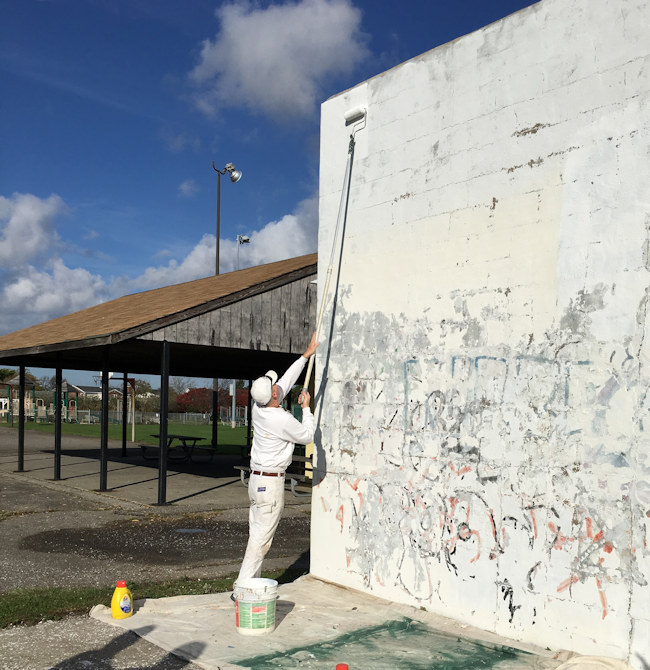 The painting begins.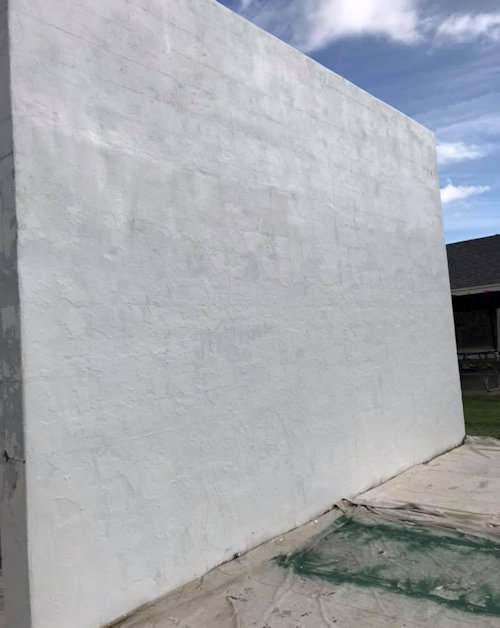 And after.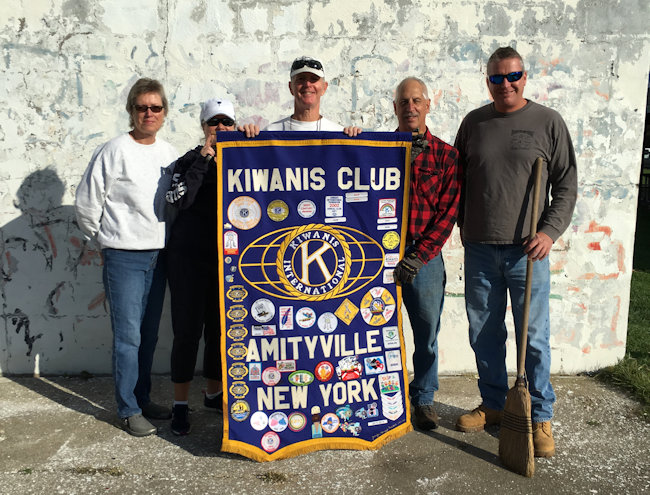 The volunteers.
At the Amityville Village Beach, there are two pavilions built by Amityville Kiwanians, both named after club members of long ago, and one named after one of our charter members, Pete Pappas.
The Kiwanis Pavilions, built in the late 1980s through the early 1990s, are used by the entire community, for private parties as well as for various Village organization's events.
On Oct. 28 as a Kiwanis One Day project, club members, led by Past President Townsend Thorn, power washed the graffiti-covered walls of the handball court, then scraped and re-painted both sides of the wall.
Pictured are current President Corinne Amico, Karen Kelly, Townsend Thorn, Rick Licari, and Hugh Diamond.
(Posted October 31, 2017)

Access More News