Amityville Honors 50-year Member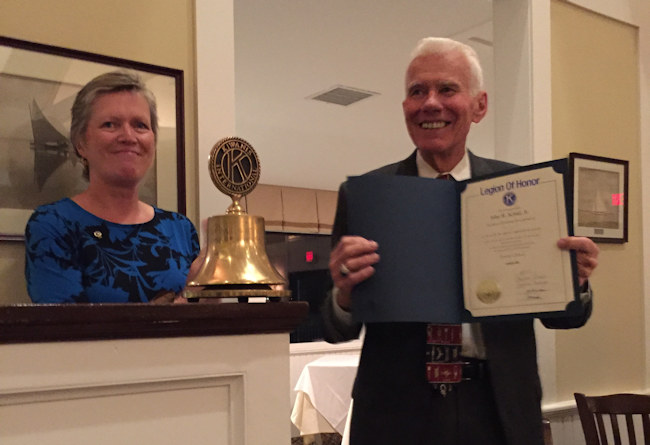 Club President Corinne Amico with Hal Schad.
On Oct. 5, John (Hal) H. Schad, Jr. received his 50 year pin and Legion of Honor Certificate. Hal joined the Kiwanis Club of Amityville in 1967.
Schad was involved in "building" long before he became an official Kiwanian 50 years ago. His mark on Amityville is everywhere: from ramps built to help disabled residents, to countless July 4th floats, to the Amityville Beach Pavilions, to the turret on top of our village's most emblematic and recognizable feature - The Village Triangle.
Schad is the club's "Kiwanis Educator", our go-to inductor of new members, and has presided as Master of Ceremonies at many club installation dinners.
(Posted October 10, 2017)

Access More News