North Shore Key Club Takes First In International Contest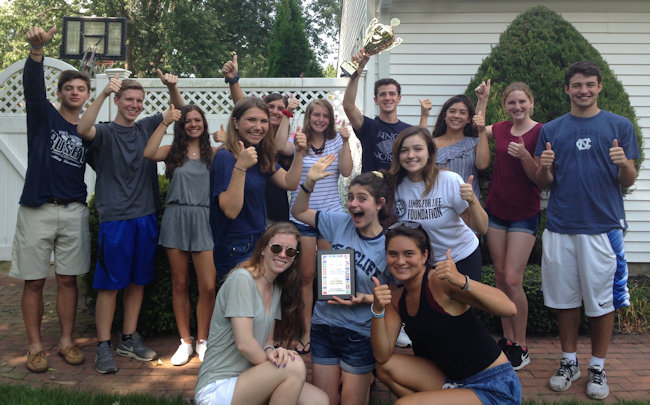 The North Shore Key Club Executive Board with their trophy.
The North Shore High School Key Club won first place in the Key Club International contest for their single service project, "Healing the World One Headband At A Time".
By wearing your happiness, the North Shore Key Club focused on children and what they could do to put smiles on children's faces going through devastating illness. Painting colorful collages are turned into vibrant head and wrist bands and combined with laughter exercises, is the perfect mindset to laugh, create, and heal as they battle their illness.
(Posted September 7, 2017)

Access More News