Key Club Chartered in Rensselaer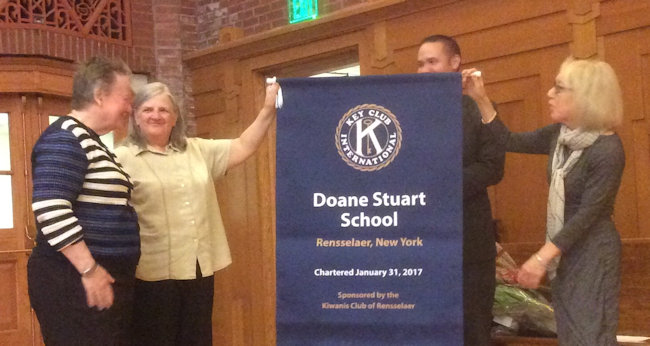 From left, Pamela Clarke (Doane Stuart), Donna Z. Baxter (Rensselaer Kiwanis), Steve Vadney (Kiwanis Lt. Gov.), and Lisa Brown (Doane Stuart Key Club Advisor).
In May a new Key Club at Doane Stuart School in Rensselaer received its banner. The banner was presented at a full school assembly and pins were given to the new club's officers.
(Posted August 6, 2017)

Access More News