Five Towns Golf Outing Raises $40,000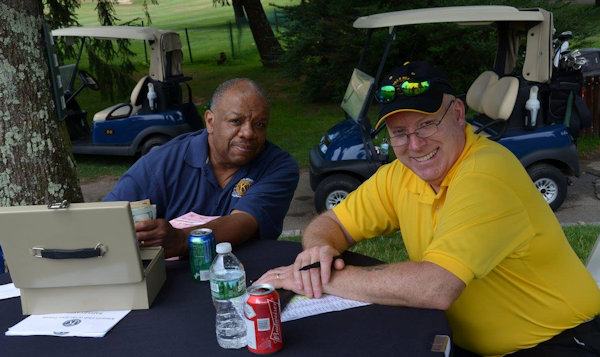 Past President Billy Bressant and Secretary Sean Lally manning the Beat the Pro hole.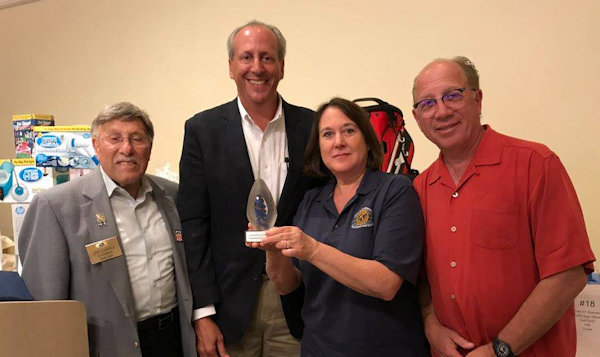 Kiwanis Past Gov. Joe Corace presenting token of appreciation to the Five Towns Club for its support of the KPTC. Accepting the award is President Tom Cohen, Past President Laurie Marks Law and Distinguished Past Lt. Gov. Dr. Fred A. Seltzer.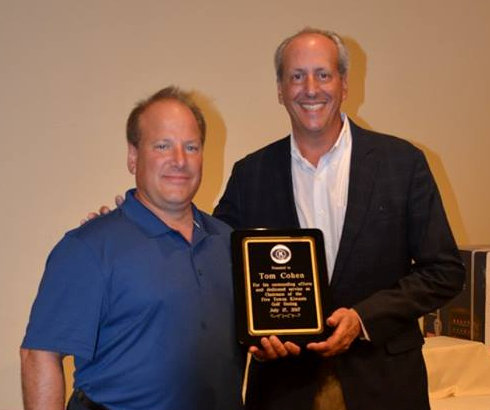 Past President Anthony Campanile presenting plaque to President Tom Cohen for his dedication to the Marty Mongoini Golf Outing.
On July 21 the Five Towns Kiwanis held its 44th annual Marty Mongoni Golf Outing.
There were 111 golfers who had a fantastic day of food, golf and fun at the Tam O'Shanter Country Club in Brookville.
The event was held in conjunction with the Kiwanis Pediatric Trauma Center Foundation. The event raised more than $40,000 which will be used to fund numerous programs in the Five Towns area including educational scholarships to Lawrence nd Hewlett High Schools, as well as the Kiwanis Pediatric Trauma Center.
(Posted July 21, 2017)

Access More News