Bookcases built and donated to local elementary school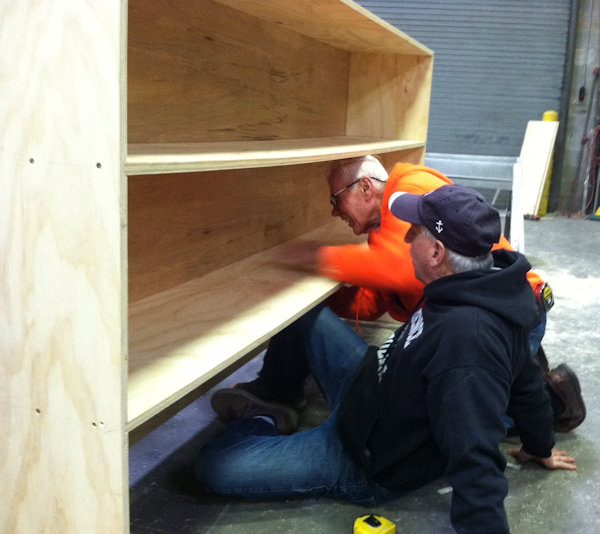 Rick Locari and and Hal Schad.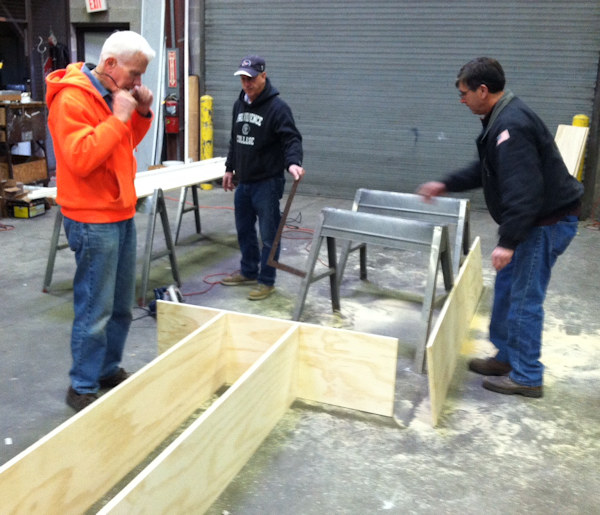 Hal, Rick and Kevin Smith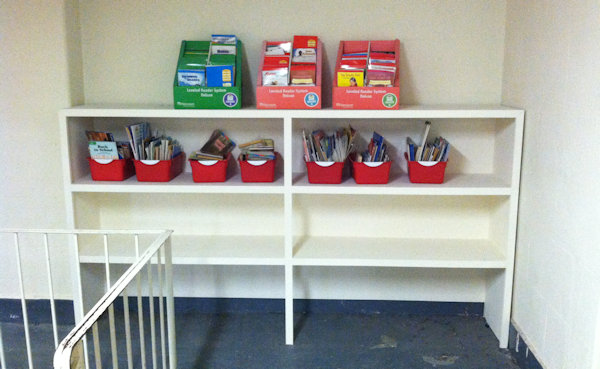 The finished project.
Park Avenue Memorial Elementary School is one of three elementary schools in Amityville, offering all its students, grades 4 through 6, an after-school enrichment program. The program is housed in the old gymnasium/auditorium, but the space had no bookshelves.
So, Kiwanians built bookshelves.
The club purchased materials, and four Amityville Kiwanians planned, built, painted, and installed the much needed bookcases.
Pictured are the master craftsmen: Rick Licari, Hal Schad and Kevin Smith. Also working on the project (and taking the pictures) was Townsend Thorn.
(Posted July 18, 2017)

Access More News