Amityville Enters Kiwanis Flyer in Parade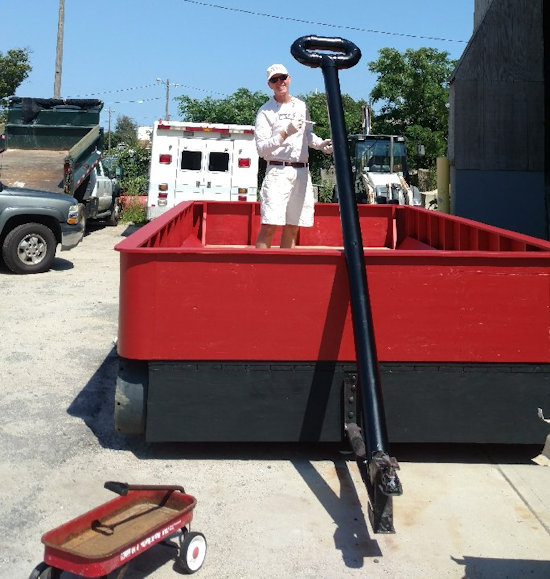 Under construction
Summer in Amityville was one the themes for this year's July 4th Parade in the Village of Amityville.
More than 30 organizations walked approximately two miles, and of course the Kiwanis Club of Amityville had the best float in the parade.
The Little Red Wagon of everyone's childhood was built by Kiwanians John H. Schad, Jr (Hal), Dave Heller, Rick Licari, Kevin Smith, and the mastermind and committee chair, Townsend Thorn.
Children who sat in the "wagon" are all Amityville Kiwanians' grandchildren.
(Posted July 10, 2017)

Access More News