County Seat Hears Autism Talk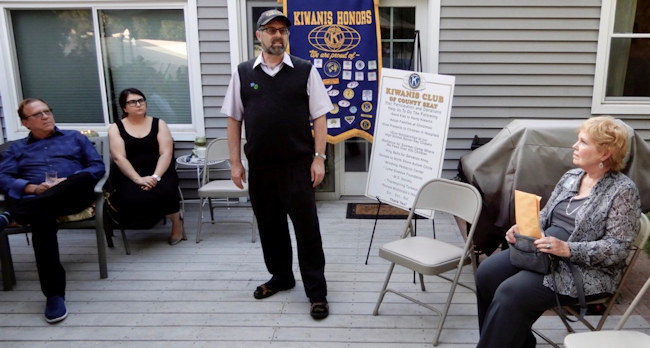 Dr. Shore addresses the audience.
For Gov. Stephen Sirgiovanni's project which includes Autism Awareness, the Kiwanis Club of County Seat, Mineola hosted a research reception at Past Lt. Gov. Luisa C Filipe's home with Dr. Stephen Mark Shore.
Dr. Shore, a professor at Adelphi University and a board member for Autism speaks, spoke about the challenges and advancements of working with children on the autism spectrum. He talked about empowering individuals with autism and other special needs to lead fulfilling and productive lives using their strengths – just like everyone else. Making success for people on the autism spectrum and other special needs the "rule rather than the exception."
Proceeds from the event will be used to send children with special needs to Kamp Kiwanis.
(Posted June 30, 2017)

Access More News