Event Raises $3,700 for Family Support Fund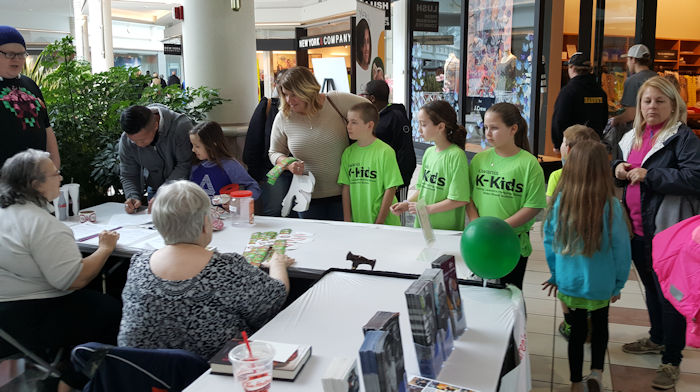 Builders Club members check in before starting their work.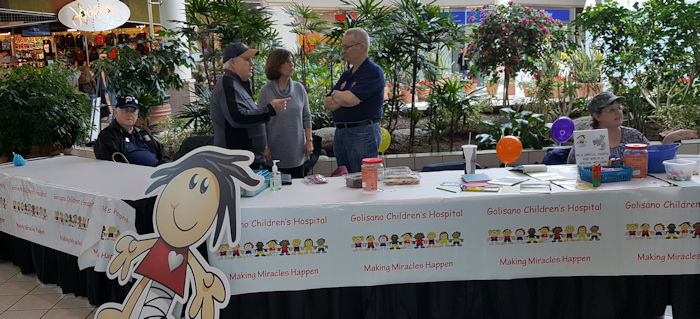 The Finger Lakes Division conducted its annual Miracle Mile of Dollars on April 1 at the Eastview Mall in Victor.
More than 100 volunteers, including many members of Builders Clubs at local schools, spent the day in the mall seeking donations from shoppers.
During the past year the division completed its $75,000 pledge to have a family lounge at the new Golisano Children's Hospital in Rochester named the Finger Lakes Kiwanis Family Lounge.
With the pledge completed, this year the funds will go to a new project. The money raised will be used for a new fund which will be managed by the hospital but used for the unexpected expenses facing families who have children who are being treated at the hospital, who come from Rochester, the Finger Lakes and surrounding area.
The goal was more than just a good idea for some people who stopped at the Kiwanis booth, including one woman who had with her a daughter who had spent two months as a patient there following her birth.
The efforts at the mall April 1 raised $3,700. A check for that maount was presented to Golisano Hospital officials at the Finger Lakes Division's Governor's Visit on April 7.
Past Lt. Gov. John Hanratty, who has chaired the division's efforts on behalf of the children's hospital for 13 years, reports that hospital officials are excited about the prospect of being able to offer aid to families for the non-medical expenses that occur when a young child is hospitalized.
(Posted April 8, 2017)

Access More News