Student of the Month Named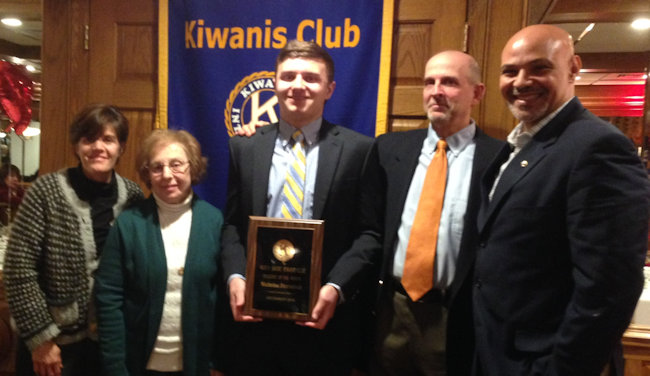 From left, Mother Kathy Patrichuk, Grandmother Jean Quartarolo, Nickolas, Father Mark Patrichuk, and North Shore club president Cesar Sosa.
The North Shore Kiwanis Club's Student of the Month for December was Nickolas Patrichuk.
Nickolas has volunteered for more than 300 hours of distinguished service in a wide variety of programs and projects during his four years at North Shore High School. Athletes For Athletes, volunteering at the local senior centers and for the St Boniface food pantry are a few of the many activities Nickolas has participated.
(Posted March 22, 2017)

Access More News