Past Governor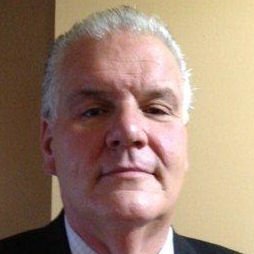 People ask all the time what drives our commitment to Kiwanis? I believe the answer is very simple: THE CLUBS - your Club, my Club, Helene's Club. Each one unique, each one vital to the community they serve, some with a signature project, some identify a different issue every year, some never change year to year, but that's what makes them great.
The reality is no two clubs are the same. Yes, we follow the same protocol and by-laws the way the clubs are set up, leadership, etc., but truth be told a need in Queens East can be completely different than a need in Southwest or Adirondack. For example, the Anti-Prescription Drug Heroin Awareness Program really hit home with the Chinatown Club, but all our materials were in English. The Chinatown Club had the materials translated to Chinese so that the residents and the communities they serve would get the maximum benefit and impact from this tremendous program.
It is astonishing how YOU and YOUR Club identify the need, accept the challenge, develop a strategy, initiate a plan, gather the resources, overcome any obstacles, hindrances or handicaps and without many times even a simple "Thank You".
The New York District does have programs we can all rally around and support. They are tremendous projects that have a direct impact on people in need. Our Anti-Bullying Program really speaks for itself. No parents or grandparents want to see their child afraid to go to school or be a social outcast. What child wants to be mistreated or picked on; what child wants to feel terrorized, threatened or tormented. Please contact Keith Cummings -- he's the chair of our bullying program and have him come to your division or club.
Helene and I recently went to a baby shower hosted by the Newburgh Club in the Hudson River Division at St. Luke's Hospital where according to their CEO nearly 70 percent of their patients have nothing new to bring their baby home. This is a very rewarding project that makes a direct impact on YOUR community. Please plan a shower for your local hospital or organization that supports mothers and babies. Your club's imprint will last forever in the hearts of the nurses and volunteers. The gratefulness on behalf of the mother bringing their beautiful baby home is a lifelong memory that YOU gave her.
Really is there any better feeling then knowing that THAT child has a winter coat or shoes that fit, a backpack or jacket a pair of boots, underwear, socks. How about following that child you sent to Kamp Kiwanis making sure they have these essentials. These are the kids in our neighborhoods; the throw away kids the under privileged kids. These are the kids in despair, without hope, the forgotten kids. These are the kids who think they have nothing but thankfully they have something. They have YOU.
Column Posted on Web Site August 1, 2017
Access More Columns