District Secretary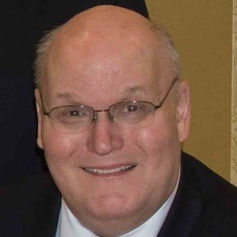 As we mark the half way point in the 2016-17 Service Year I would like to congratulate all our clubs on great strides they have made to build better communities and a better Kiwanis organization.
The service projects reported to the district office from across the state have been truly inspirational. At the same time, it is encouraging to see the number of new Kiwanians our members have sponsored into our organization. Please keep up the great work as we move forward in this Kiwanis year.
While this is a good time to look back on our accomplishments and to work together to reach our goals for this year it is equally vital that we insure the future of Kiwanis for the years to come. That means we need to make the decisions now to guarantee that our clubs and divisions have the leadership needed for the future.
Each club and division should be holding elections to select our 2017-18 leaders. It is only through the process of new leaders stepping up to guide our organization will it continue to thrive. And since no job is fully complete until the paper work is done, please remember to file your election report online at the Kiwanis International portal. Both the District and International offices need this information to keep the lines of communication open throughout Kiwanis.
Also remember to start planning for the 100th Annual New York District Convention to be held this August in beautiful Lake Placid. It will be a time of celebration of our past and future that should not be missed. More information including registration information will be forthcoming.
As always, if I can be of any personal assistance please do not hesitate to contact the District Office. I look forward to seeing many of you at our 100th District Convention in Lake Placid this August.
Column Posted on Web Site April 21, 2017
Access More Columns