2016-17 Governor's Project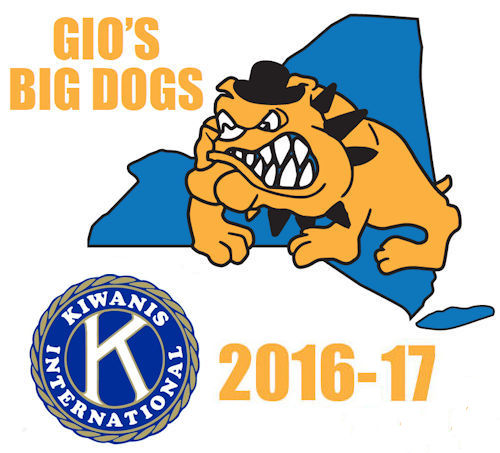 The Governor's Project for 2016-17 has several parts:
Cardiac Screenings: Promote early detection/screening of students' hearts.
Juvenile (Type 1) Diabetes
Kiwanis Foundations: Support the district's foundations: District Foundation, Kiwanis Pediatric Trauma Centers and the Kiwanis Pediatric Lyme Disease Foundation.
Autism Awareness
Anti-Bullying
Drug Overdoses
Download and complete the Project Certification Form when your club has completed its projects:
Student Athlete Screenings
What are student athlete cardiac screenings?
Program sponsored by Immediate Past Governor Forbes Irvine and endorsed/continued by Governor Stephen Sirgiovanni.
This program has screened/support more than 1500 students to date. We started a new screening location/partnership between Mercy Medical Center and Molloy College students in September 2016.
It detects heart rhythm abnormalities and structural heart issues. These screenings can help reduce the likelihood of sudden cardiac death, where an athlete collapses on the field.
This program requires a follow-up mechanism to be in place (a pediatric cardiologist to manage the care of the child for high school students, adult cardiologist of college students) if there are findings.
Leading medical journals promote screening for all students regardless of participation in sports.
In our local communities, there is mixed support for this type of screening because a successful program needs diagnostic tests and interpretation and follow-up of patients or fear of liability if there is a finding.
It's also good for an athletic program to have an Automated External Defibrillator (AED) available if needed on the field.
What can Kiwanians do?
Stress the importance in their community
Send a Letter for Program Promotion to your local school board, parent teacher organization, school principal or school superintendent.
If you are in any of the roles in bullet 2, serve as a program advocate.
Educate clubs members.
See if you have a program of this nature in this community and help be advocates for it.

Can any of the hospitals in your community need help financially to support this program?
If you are aware of a foundation in memory of child (who passed away due to sudden cardiac death) maybe assist with fundraising or make a donation.
Could a school use an AED? Can your club/division support this purchase?
Looking for more Information?
Juvenile Diabetes
This is commonly referred to as Type I diabetes. This is when the person's pancreas no longer produces insulin. You may have heard of the Juvenile Diabetes Research Fund, doing amazing things for children.
Consider having an expert come and speak to your club/division.
Participating in a walk or other fundraiser.
Autism
Autism is a condition that has reached epidemic proportions. Autism or Autism Spectrum Disorder impacts social interaction, verbal and nonverbal communication. You may recall that this was a focus project of DPG Joe Aiello in the past.
Consider having an expert come and speak to your club/division.
Hosting a fundraiser event or participating in an existing one.
Maybe looking to plan events with local group homes in your area.
Anti-Bullying
Starting during Immediate Past Governor Forbes Irvine year, this special focus project is continuing this year. Metropolitan Division Lt. Gov.-Elect Keith Cummings is available to speak at your club/division meeting.
Drug Overdose
This has become an epidemic sadly across our country. Last year, the Massapequa Kiwanis club started an awareness education program that could be presented at schools in the area.

• Governor's Project - Juvenile Diabetes
William Basso
1957 Bay Ridge Parkway
Brooklyn, NY 11204
(H) (718) 232-0714
E-Mail: wedcoach@aol.com
Home Club: Bensonhurst and Bay Ridge

• Governors Project - Youth Anti-Bullying
Keith Cummings
125 Lake Ave.
Staten Island, NY 10303
(H) (718) 979-3767
(B) (718) 556-0600
E-Mail: kcmplum66@aol.com
Home Club: Richmond County

• Governor's Project - Youth Cardiac Screening
Jeanne Egan
30 Pearsall Ave. Unit 3D
Glen Cove, NY 11542
(H) (516) 353-8325
E-Mail: post2004@att.net
Home Club: North Shore, Long Island

• Governor's Project
Joseph Mure
14403 Neponsit Ave
Neponsit, NY 11694-1129
(H) (718) 939-1666
E-Mail: joemurejr@aol.com
Home Club: Bensonhurst and Bay Ridge, Brooklyn