Gov. Candace Corsaro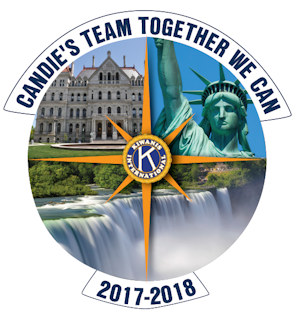 Candace joined Kiwanis in 1987 to be able to contribute by helping children and making her community better. She has served her club in many leadership capacities including as distinguished president in 2009-10. She is a distinguished past lieutenant governor, 2011-12. She led her division in growth and service as lieutenant governor. She is a club builder from Builders Clubs, Key Clubs, and laying the foundation for a new Kiwanis club.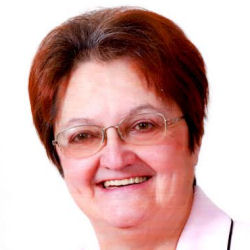 At the district level, Candace was the sitting lieutenant governor for the 2012 District Convention in Niagara Falls. She has served as district chair for Women of the Year, Interclub, Legion of Honor and Legion of Merit. She has served on the district Policy and Procedure Committee, Youth Protection Committee and attended Finance and Foundation meetings. She has been a regular convention and conference attendee since joining Kiwanis. She has received the Kiwanian of the Year award, Kiwanis Fellowship Club Award, Kaiser, KPTC-Buffalo, and the Bicentennial Medallion Project Eliminate Award.
Candace has the heart for service, demonstrated not only in Kiwanis but in her community as well. She started the Hyde Park Business Association, formed a Block Club and served as vice president and secretary of the Niagara Falls Block Club Council. She designed and obtained funding and managed a partnership with Niagara University, City of Niagara Falls, and North End Block Club in order to build the first handicap-accessible playground in Niagara Falls. She has served as president of the Niagara Falls Weed and Seed Site, a program of the U.S. Department of Justice to "weed" out the criminals and "seed" with services of prevention, intervention and treatment of neighborhood revitalization.
On a personal note, she was married to Joseph Corsaro (deceased) and is the proud parent of three wonderful children and six delightful grandchildren. Service runs in the family beginning with her father in the military and continuing to her son.
Service is her way of life.
Candace J. Corsaro

1826 North Ave.

Niagara Falls, NY 14305

(C) (716) 804-4698

E-Mail: knydg201718@aol.com

Home Club: Niagara Falls