K-Family Leaders Focus on ELIMINATE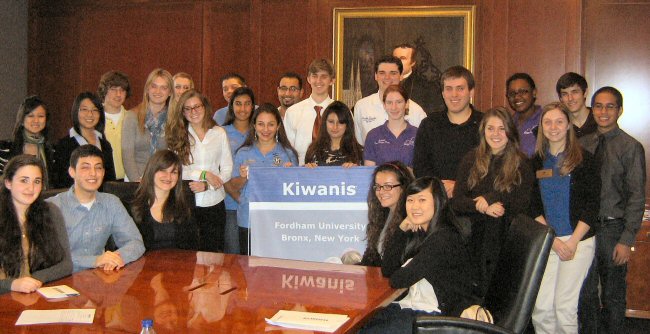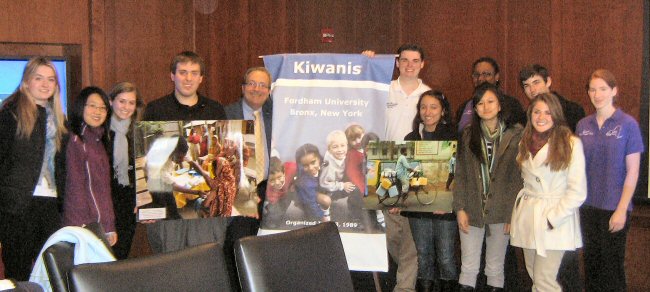 The Kiwanis Family's Global Campaign for Children became the full focus of more than two dozen Key Club and Circle K leaders from New York and New Jersey who convened on Saturday, Dec. 4, in Manhattan to discuss Project ELIMINATE.

Otherwise known as the MNT Project, the students strategized on how to raise funds to save newborns and their mothers from the horrific death caused by maternal and neonatal tetanus.

The meeting was hosted at Fordham University's Lincoln Center campus by Kiwanis International Vice President Tom DeJulio and featured Margaret Bolter from CCS Fundraising, a reknown consulting firm that has helped worldwide charities raise billions of dollars for their causes. Key Clubbers and Circle Kers were asked to share their views on how to make the campaign successful and were unanimous in their support of a service project to eliminate an ancient and preventable scourge, one they see as achievable within a few short years that can save each newborn baby's life for less than $2 in 40 remaining countries afflicted by MNT.

According to VP Tom DeJulio, "Having received the perceptive comments and suggestions from the young adults in our Kiwanis family, I am persuaded that the success of the ELIMINATE Project will be driven by their efforts with the full support of their Kiwanis and UNICEF partners."

(Posted December 4, 2010)

Access More News