Chinatown Visits Senior Centers to Celebrate Lunar New Year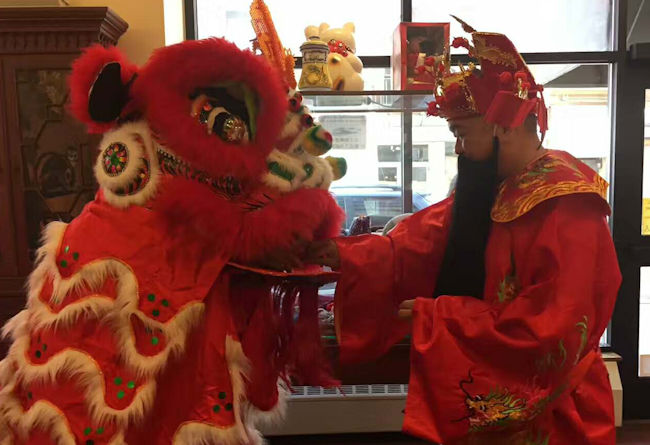 DPP John Yu, Chinatown Club wearing a custom Chinese New Year outfit feeds the Lion with lucky monies towards welcome Lunar New Year season.
To celebrate the Lunar New Year, members of the Kiwanis Club of Chinatown visited two senior centers. the LaGuardia Senior Center and the 180 Mott Senior Center.
Club members distributed Lucky monies along with candy, biscuits and oranges.
(Posted February 20, 2018)

Access More News