Aktion Club of Waterloo Chartered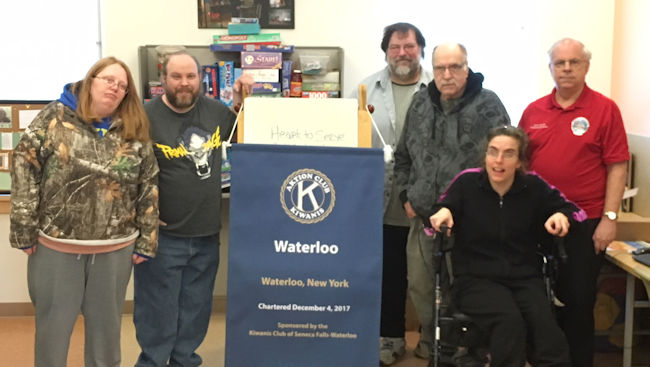 The new club's officers and advisors.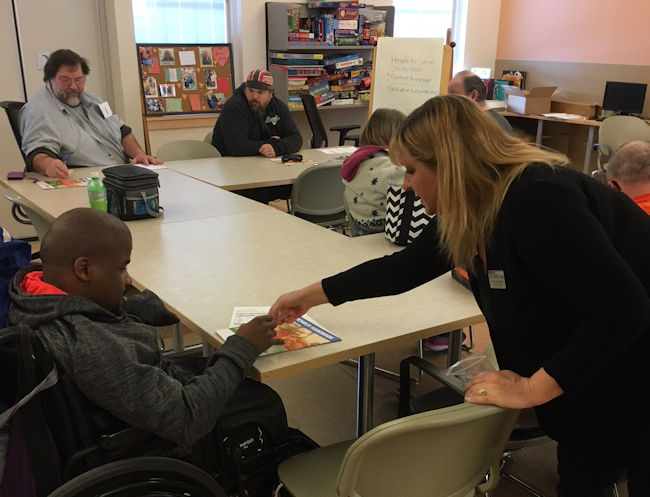 District Aktion Club Co-Chair Jaimie Neuringer presenting a membership pin and booklet to a member of the new club.
On Feb. 12, the Aktion Club of Waterloo was chartered with 17 members.
The Aktion Club of Waterloo is sponsored by the Kiwanis Club of Seneca Falls-Waterloo with the assistance of the Arc of Seneca Cayuga. The club's advisor is Wally Cooper and the Kiwanis advisor is Martin Toombs of Seneca Falls-Waterloo Kiwanis.
Joining in the event was New York State Aktion Club Co-chair Jaimie Neuringer. She welcomed the club members to Aktion Club, a program which has more than 11,000 members in 14 countries.
On Monday the new club members received membership pins and the club officers were installed. The club also was presented with a banner it can use at public events to identify itself.
Also attending were members of the Seneca Falls-Waterloo Kiwanis Club. The Aktion Club and Kiwanis Club members will assist each other with their activities.
(Posted February 14, 2018)

Access More News