Kiwanians Raise Money for Salvation Army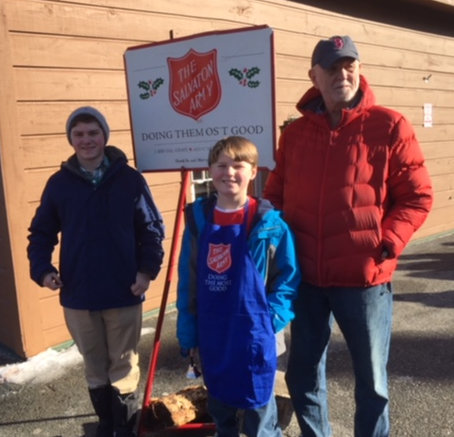 Kiwanis Member Dick Olson and grandsons Tom and Drew from Cohasset, Mass., ringing bells for Salvation Army on Main St. in Old Forge.
The Kiwanis Club of the Central Adirondacks, Knights of Columbus and Niccolls Church members rang the Bells for the Salvation Army during the Old Forge Christmas on Main St. November 24-26.
Volunteers spent more than 52 hours ringing the bell. The collection raised more than $1,250.
(Posted December 2, 2017)

Access More News