Key Club, Kiwanis Join Quilt Effort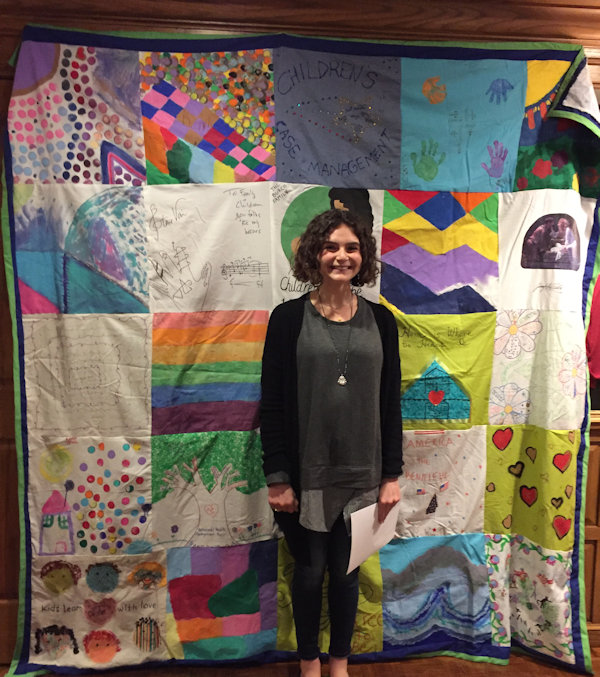 Key Club member Zoe Malin and the quilt in progress.
The North Shore High School Key Club is joining hands with the Kiwanis Club to host a project for The Family & Children Association.
Participants will create art work that will be transferred onto fabric and sewn into a quilt. We hope to make the largest quilt of its kind on Long Island.
This project is symbolic of the community joining together to provide warmth and safety for teens in need.
(Posted November 8, 2017)

Access More News