Division Presents 80 Lyme Foundation Awards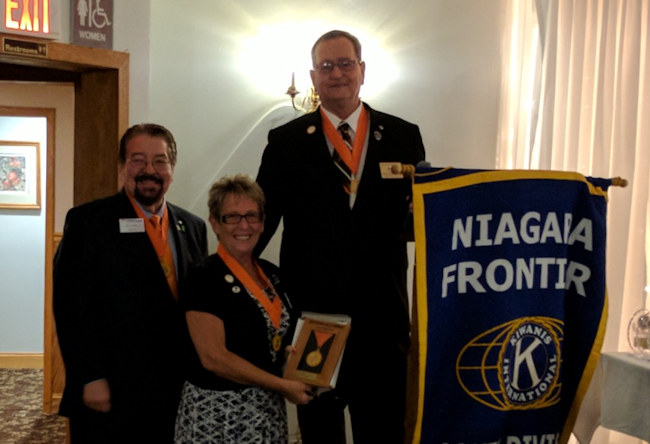 From left, Past Gov. Eric G. Paul, 2017-18 Lt. Gov. Bonnie Baker and 2016-17 Lt. Gov. Hank Baker. Hank Baker also is governor-elect for 2017-18. They are each wearing Brittany awards.
At the last Niagara Frontier South Division Couuncil for 2016-17, the division handed out 10 Brittany awards and 70 Joseph Michael Wuest Awards to division Kiwanians. The awards resulted from the division fund raiser to benefit the Kiwanis Pediatric Lyme Disease Foundation. The division raised more than $15,000 for the foundation.
(Posted October 3, 2017)

Access More News