KTPC Tour of Pediatric Unit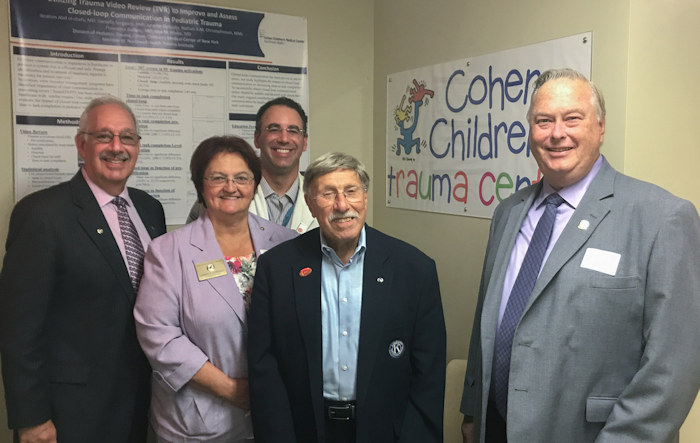 From left, Joel Harris, Candace Corsaro, Dr. Prince, Joe Corace, Mike Siniski.
Distinguished Past Gov. Joe Corace along and Dr. Jose Prince conducted a tour the Cohen Children's Hospital's Pediatric Unit at Northwell Hospital for Gov.-Designate Candace Corsaro, Lt. Gov.-Designate Joel Harris and Mike Siniski, a member of the Kiwanis Pediatric Trauma Center Foundation board. The tour was to show the scope of the system and just how children friendly both the rooms and decorations are.
(Posted October 1, 2017)

Access More News