Monticello Presents Clothing for Newborns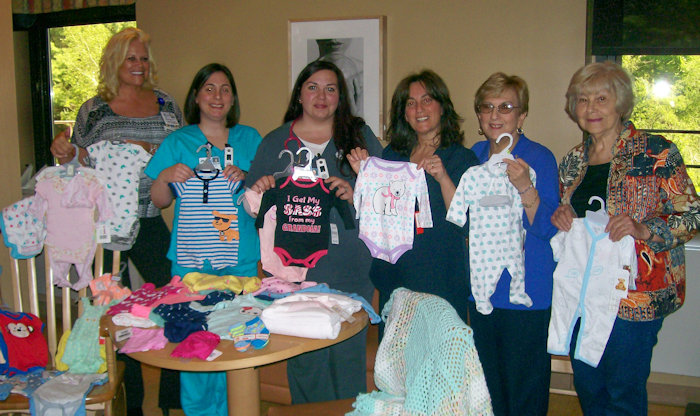 From left, Laura Northrup, administrator of Nursing Practices; Antonio Duncan, clinical manager for obstetrics, Katherine Parckys RN, and Kiwanis members Jane Sorensen, Sheila Lashinsky and Martha Johnson.
The Kiwanis Club of Monticello is continuing to support the Warm Beginnings project.
Members recently purchased and donated newborn baby items to the Birthing Unit at Catskill Regional Medical Center in Harris. A beautiful hand-made baby blanket was also graciously donated. These contributions will be distributed to families in need to help bring their newborns home in brand new baby items.
(Posted June 30, 2017)

Access More News