North Shore Honors 3 Students of the Month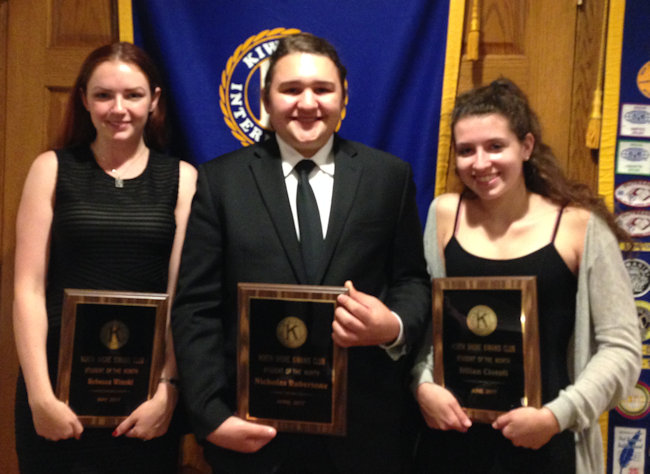 From left, Rebecca Winski, the May Student of the Month; Nicholas Rubertone, for April, and Jillian Ciotoli, for June.
The North Shore Kiwanis Club honored three students from the graduating class 2017 as Kiwanis Students of the Month.
The program recognizes seniors at North Shore High School for outstanding community service for their community. Students are selected for each month during the school year. Pictured are last three for the 2016-17 school year.
(Posted June 7, 2017)

Access More News