East Farmingdale Presents KPTC Trauma Kit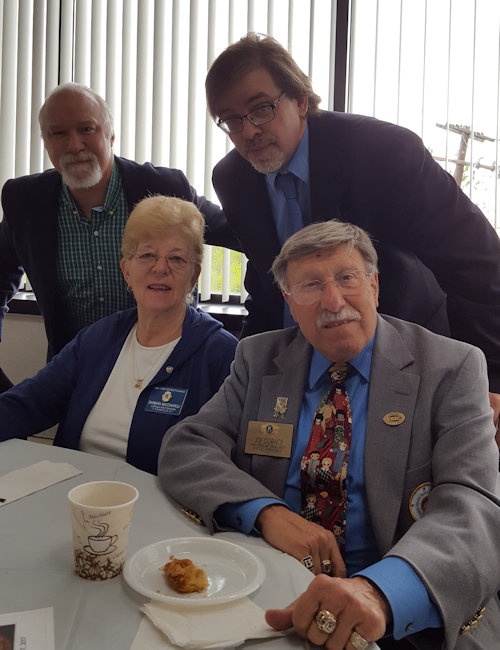 From left, standing, Charter President Patrick Burns and Secretary Chris Lindley; seatd, Lt. Gov. Barbara Macchiaroli and Past Gov. Joseph Corace.
On May 7 the East Farmingdale club presented a Kiwanis Pediatric Trauma Center trauma kit to the East Farmingdale Fire Department.
It was the first one presented by the East Farmingdale club.
(Posted May 16, 2017)

Access More News