Kaiser Awards Presented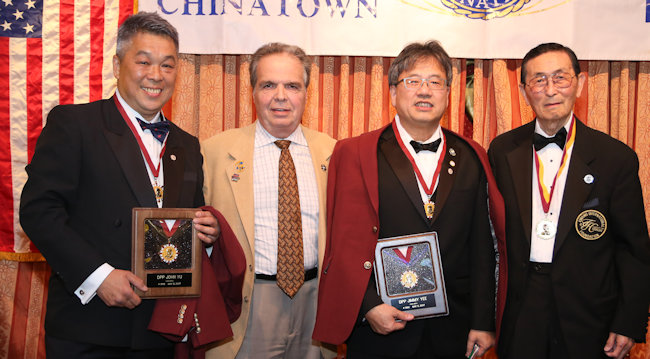 From left, Yu, Anelli, Yee and Past President James Tong.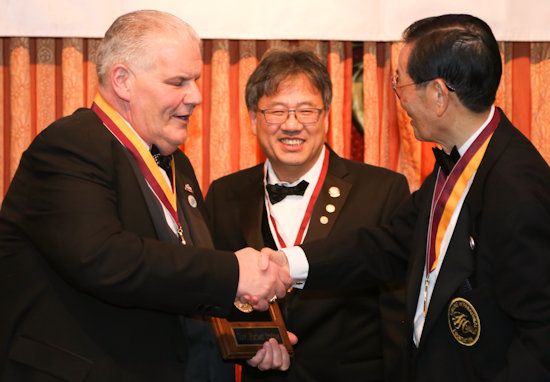 Past Gov. Forbes Irvine, left, also was presented with a James Tong Scholarship Award.
On May 5, District Foundation President Sal Anelli presented Kaiser Fellowship Awards to two Chinatown club members, Distinguished Past President John Yu and President Jimmy Yee.
(Posted May 9, 2017)

Access More News