North Shore Key Club Won 5 Awards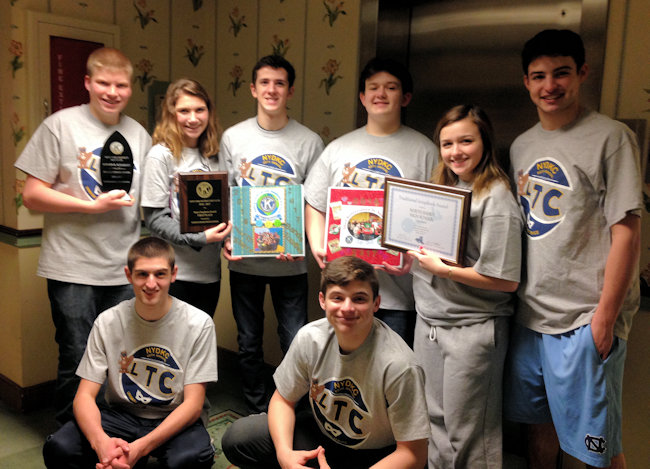 Several North Shore Key Club members attended the conference. From left, standing: Jack Stalzer,Corrine Heffernan, James Mastakouris, Robert Sharkey, Alexis Lovaglio, Andrew Jacklin; kneeling: Scott Klein and Gene Alvarez.
The North Shore Key Club won five first place awards at the 69th annual New York District Key Club Leadership Training Conference in Albany.
The club earned 193 points out of a possible 200 on the 2016-17 Achievement Report. The club will now go on to compete Internationally in July at the convention in San Antonio Texas.
(Posted May 9, 2017)

Access More News