Hudson River West Governor's Visit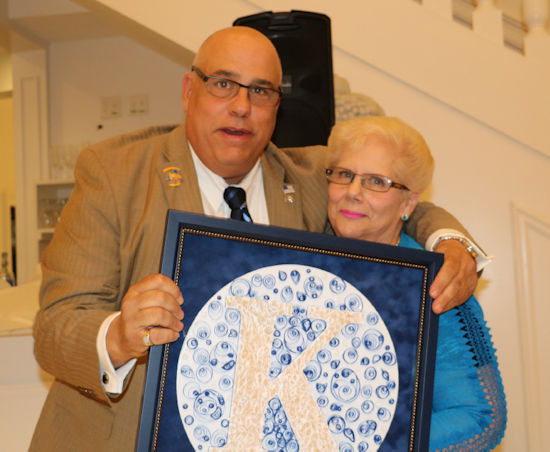 Lt. Gov. Sue Sheehan, right, presenting the Kiwanis K keepsake picture to Gov. Stephen Sirgiovanni.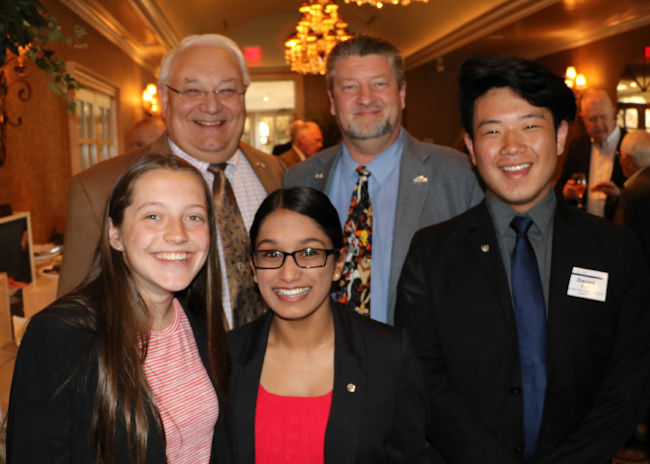 Key Club members in front, with Key Club Administrator John Goldstein and Past Lt. Gov. David Morse.
On May 3 Middletown Kiwanis hosted the Hudson River West Division's Governor's Visit.
Lt. Gov. Sue Sheehan presented Gov. Stephen Sirgiovanni with a handmade keepsake of the "Kiwanis K" that she made on behalf of the "Mighty Hudson River West Division." The governor also was presented with a check For $500 from Hudson River West Division clubs for Kamp Kiwanis.

Also present was International Key Club Trustee Daniel Suh, Key Club Past Division 13 Lt. Gov. Lovina John and our newly elected Division 13 Key Club Lt. Gov. Trisha Melton.
(Posted May 7, 2017)

Access More News