Finger Lakes Division Governor's Visit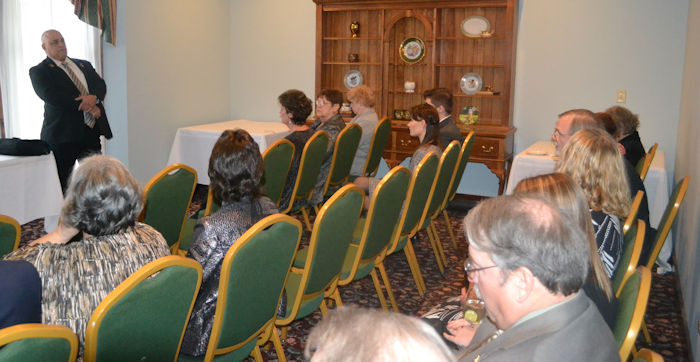 Gov. Stephen Sirgiovanni speaking to the presidents and secretaries.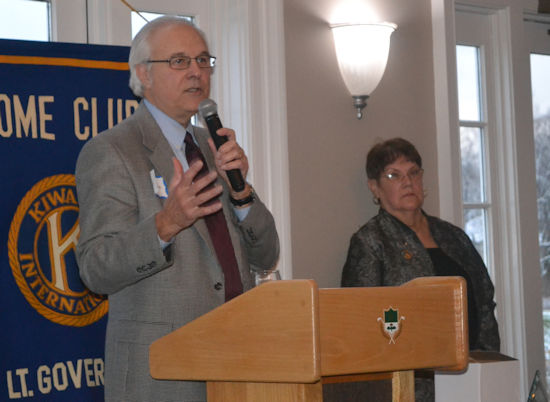 Dante Pennacchia, a representative of the Golisano Children's Hospital. At right is Lt. Gov. Barbara Schor.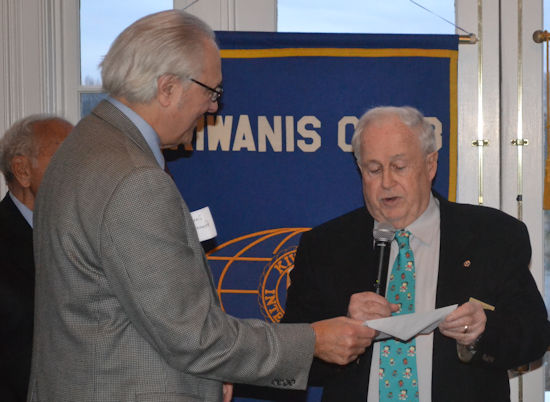 Past Lt. Gov. John Hanratty (right) presenting a check to Pennacchia.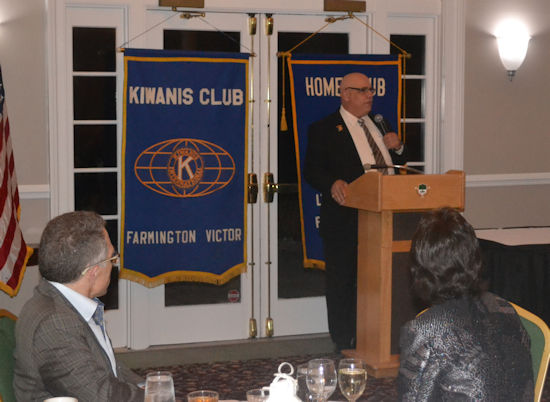 Sirgiovanni during his talk.
The Governor's Visit to the Finger Lakes Division took place April 7 at the Cobble Creek Country Club in Victor.
Gov. Stephen Sirgiovanni met with club presidents and secretaries from the clubs in the division. He also adddressed all those who attended the event, detailing events in the district so far this year and encouraging clubs to send kids to Kamp Kiwanis and to attend the district's 100th convention this August in Lake Placid.
Two presentations took place during the evening as well.
Past Lt. Gov. John Hanratty, who has chaired the division's Miracle Network Telethon effort and the completion of the division's $75,000 contribution to the new Golisano Children's Hospital in Rochester was honored for his efforts. He joked that he started to write down all the names of those who also deserved credit for the acomplishment, but ran out of paper. He said there was one person who deserved to be singled out for her support - his wife, Rose Ann.
With the $75,000 pledge complete, the division's support is not ending. Hanratty presented a check for $5,300 to Dante Pennacchia, a representative of the Golisano Children's Hospital. The money, which included $3,700 raised during the division's annual Miracle Mile of Dollars at the Eastview Mall in Victor and some additional club contributions, is the division's first payment into a new fund at the hospital which will be used by the hospital's social work department to help families with unusual expenses such as housing or meals while their child is hospitalized.
(Posted April 8, 2017)

Access More News