Peninsula Food Drive Supports Food Banks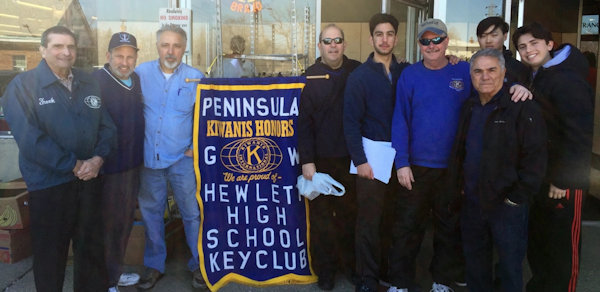 Frank Basile, Michael Gliner, President Dominick A. Curra, Larry Romanelli, Yanni Akhavan, Mark Maguire, Justin Ng, Don Esopa and Nathaniel Eisenberg.
Peninsula Kiwanis and The Hewlett High School Key Club held a food drive outside of the King Kullen supermarket on April 1 and 2. The biannual event supplies food to the food banks of Saint Joseph's in Hewlett, Saint Joachim's in Cedarhurst and Our Lady of Good Counsel in Inwood. The event will help feed 250 families.
(Posted April 6, 2017)

Access More News