Bowling Green K-Kids Sponsor Kiwanis Rose Parade Float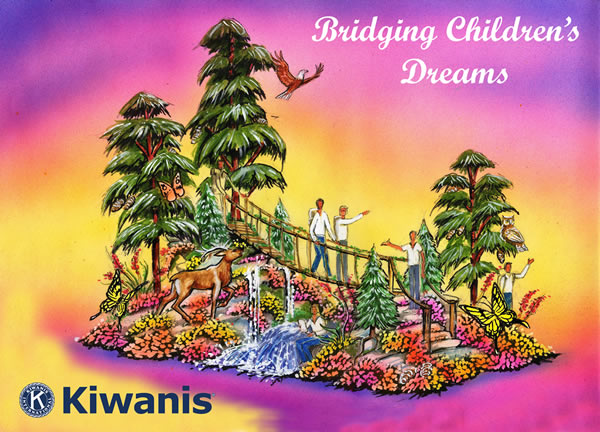 An artist's rendering of the 2014 Kiwanis International Rose Float.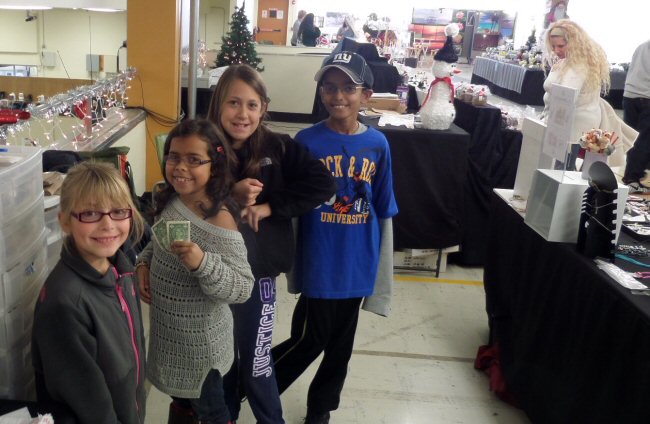 K-Kids members finish a jewelry sale.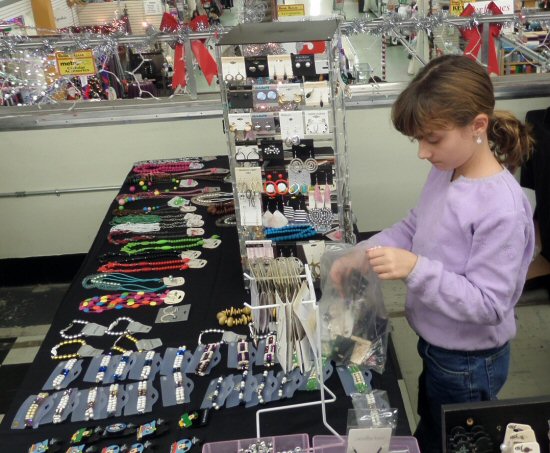 K-Kids member Sofia arranges jewelry on a Joey Foundation booth display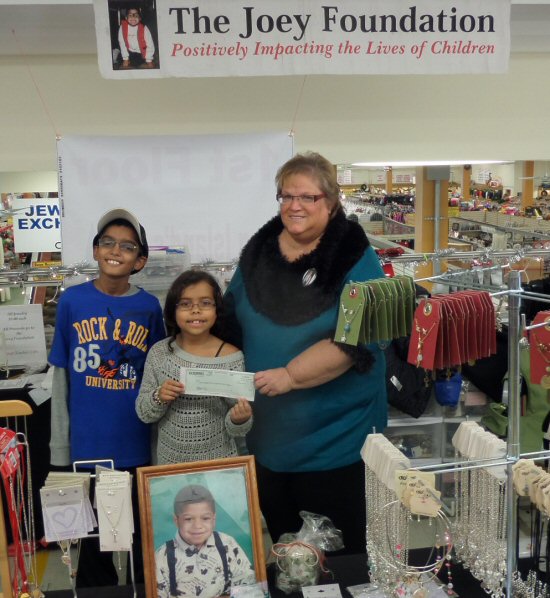 Lt. Gov. Ann Torcivia presents a $250 check to K-Kids Secretary Elianna Rivera and member Ryan Howard.
Through the generosity of Long Island South Central Lt. Gov. Ann Torcivia and her Joey Foundation, the Bowling Green K-Kids have become a Bronze sponsor of the Kiwanis International Rose Parade Float.
During two Saturdays in December, Bowling Green K-Kids members volunteered at the Joey Foundation's jewelry booth at Tri-County. The Joey Foundation donated the proceeds from the two days to the K-Kids who used it to become a float sponsor.
As Bronze Rose Float sponsors, the Bowling Green K-Kids receive a banner patch, 40 float lapel pins and the knowledge that they are helping spread the word about the good work that Kiwanis International and the K-Family do around the globe.
The Bowling Green K-Kids are looking forward to seeing the Kiwanis International Float on television during the Tournament of Roses Parade on New Years Day.
The Kiwanis International Rose Parade Float is created by the K-Family of the Cal-Nev-Ha Kiwanis District. The 2014 Float is themed as "Bridging Children's Future." Volunteers from across the Kiwanis world are welcome to decorate the float.
(Posted December 9, 2013)

Access More News