KPTC Annual Meeting
The Kiwanis Pediatric Trauma Center Foundation's annual meeting will be on Thursday, Nov. 9, at the Northwell Health Center, 2000 Marcus Ave., New Hyde Park, NY 10042, from 6 to 8 p.m.
While club presidents and secretaries are urged to attend, all Kiwanians are invited. Those planning to attend need to RSVP to Foundation Presidenet Joe Corace by e-mail to joecorace@aol.com or by calling (917) 282-9498.
An invitation can be download.
About our Program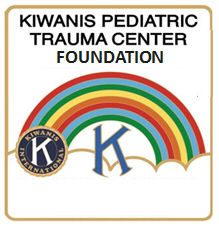 The Kiwanis Pediatric Trauma Center Foundation, Inc., is one of three KPTC programs operating in the New York District of Kiwanis. The foundation supports pediatric trauma efforts at the Cohen Children's Medical Center as well as programs throughout the area to protect the safety of children and to improve the ability of local emergency medical services response teams.
Annual Gift Campaign
Each year we reach out to all our Local Kiwanis Clubs to ask for continued financial assistance in order to support the Kiwanis Pediatric Trauma Center Foundation's mission in reducing pediatric trauma related death and injuries of our young children.
It's YOUR Club's annual gift of $250 that helps to maintain our world class facility at North Shore-LIJ's Cohen Children's Medical Center in New Hyde Park and Stony Brook Children's Hospital.
The 2017 Annual Campaign is under way. More information is available.
Our Road Show
If your Kiwanis club would like to have a presentation on the KPTC program, contact KPTC Foundation members for a program which will include an 11-minute video on the program. To make arrangements, contact Foundation President Joe Corace, (917) 282-9498.
Donations
You can donate to the KPTC Foundation online.