Batavia Club Celebrates 85 Years of Service
Batavia, chartered in February 1923, held a dinner April 24, 2008, to celebrate 85 years of service. Gov. Donald Herring helped in the festivities as he and First Lady Marlene helped to induct two new members and then awarded two Distinguished Kiwanian Awards.
Immediate Past Lt. Gov. Ann Holevinski presented Batavia with their 2006-07 Distinguished Club Award. The evening also included the presentation of a $500 check from the Batavia Kiwanis Club to Kamp Kiwanis.
Many clubs were in attendance to help with the celebration. Past President Linda Thompson of Genesee Division's newest club, LeRoy Pavilion Stafford, was impressed. President Pat Crowley of the Mount Morris Club commented that the Batavia Club has always been there to support his club. The first Kiwanis Club in New York, the Rochester Club, was well represented. PG Jack Tetamore of the Rochester Club presented an interclub challenge to Batavia.
In attendance, also, were representatives of many of the agencies and organizations the Batavia Club has partnered with over the years.
The following pictures were taken at the dinner: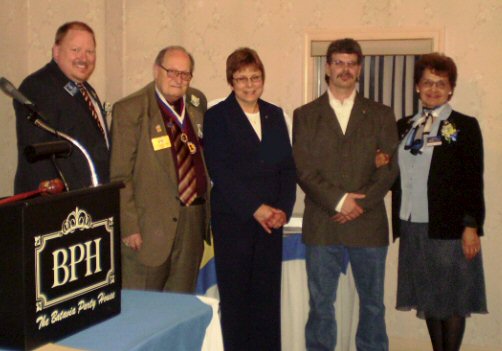 Lt. Gov. Pat Weissend with Gov. Don, new members Janet Scott and Tom McGowan and First Lady Marlene.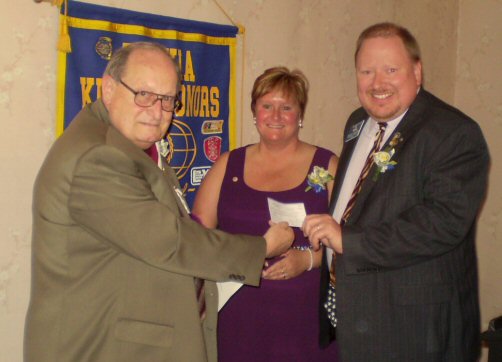 President Peggy and Lt. Governor Pat present a check for Kamp Kiwanis to Governor Don.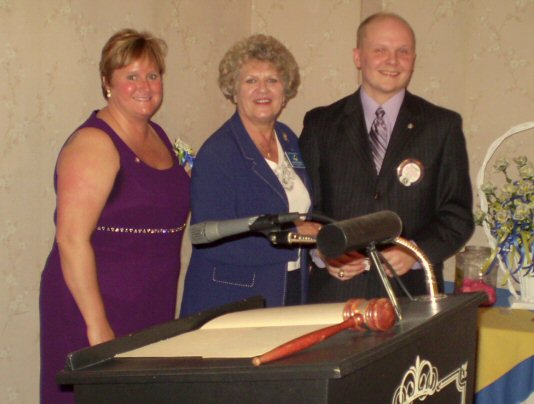 President Peggy Weissend, Immediate Past Lt. Gov. Ann Holevinski and Secretary Shawn Tiede.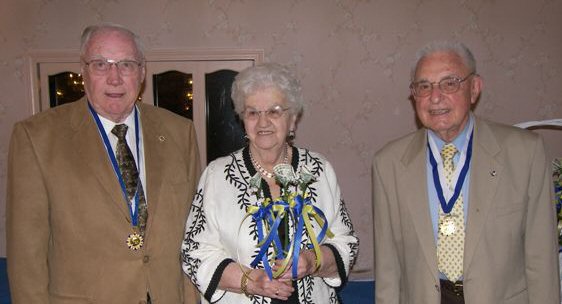 Donald Lewis, Barb Lewis and Chuck Taylor.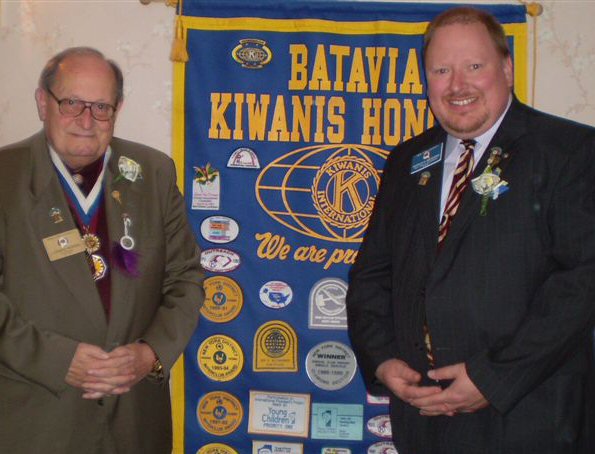 Gov. Don and Genesee Division Lt. Gov. Patrick Weissend.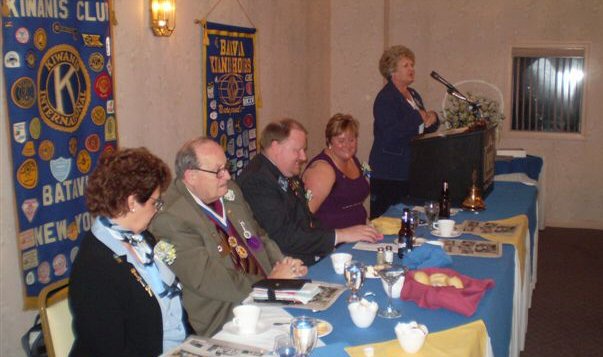 Immediate Past Lt. Gov. Ann Holevinski gives her remarks.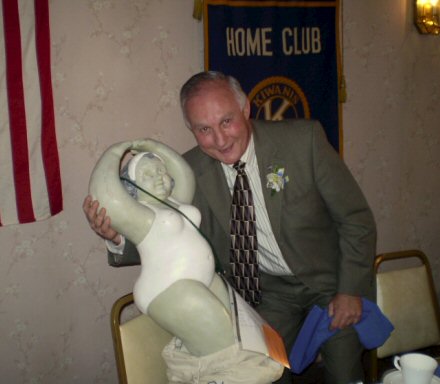 Past President Gary Clark poses with "Round Robin" who has been traveling the Genesee Division from one club to another as club members work to complete one interclub with each club in the division.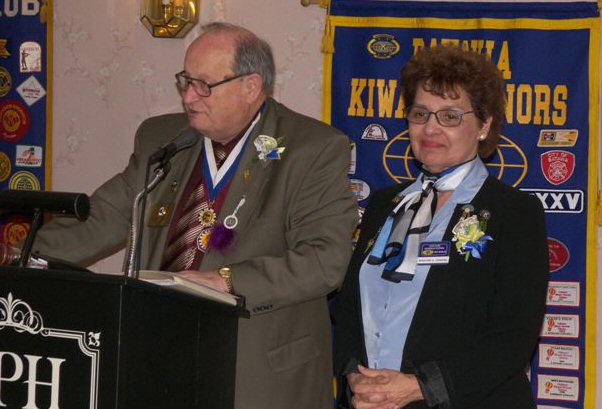 Gov. Don and First Lady Marlene.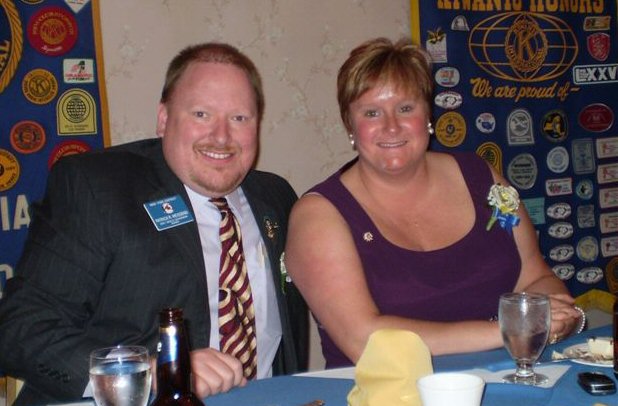 The Weissends, Genesee Division Lt. Gov. Patrick Weissend and Batavia Club President Peggy Weissend.