2010 Mid-Year Conference
Saturday Events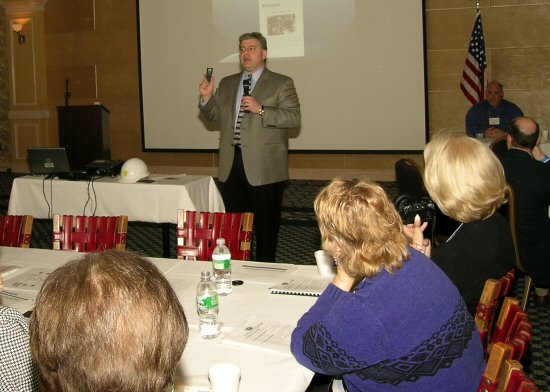 International President Paul Palazzolo speaking during Saturday's Club Excellence Summit.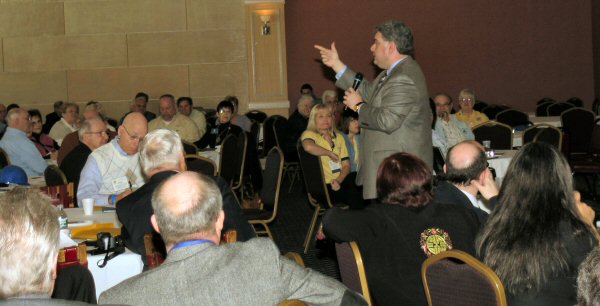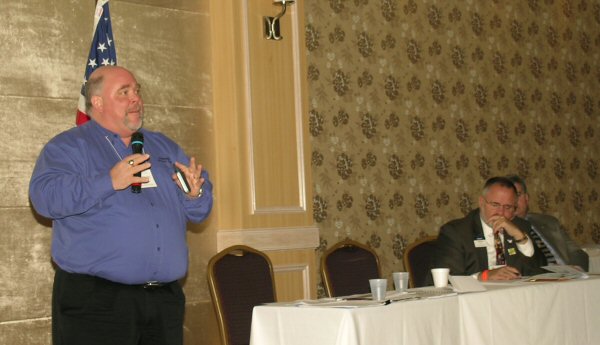 International Staff Member Lanton Lee during the Club Excellence Summit.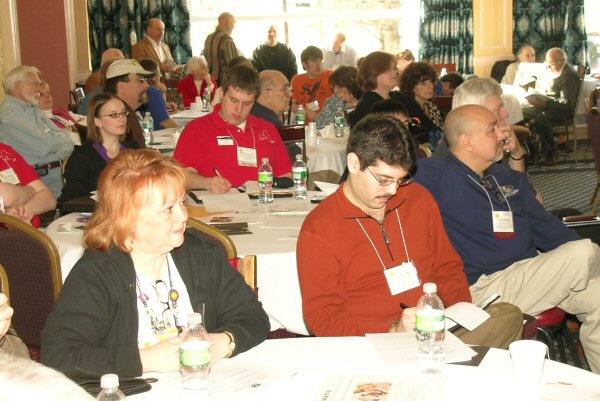 Kiwanians listening at the Club Excellence Summit.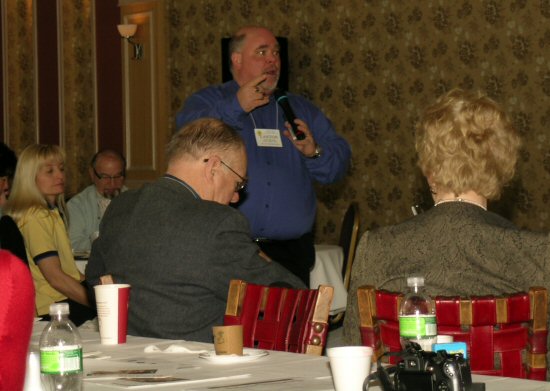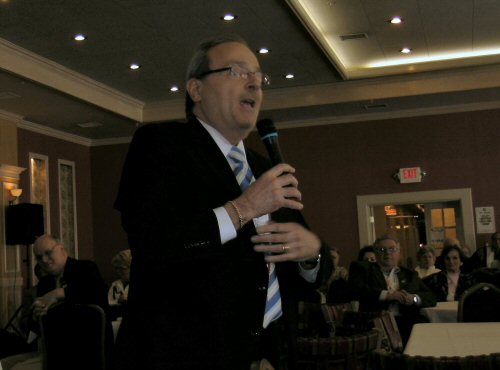 Past Gov. Thomas DeJulio spoke to a full house about his campaign to be elected Vice President of Kiwanis International at a session on the upcoming Kiwanis International Convention in Las Vegas in June.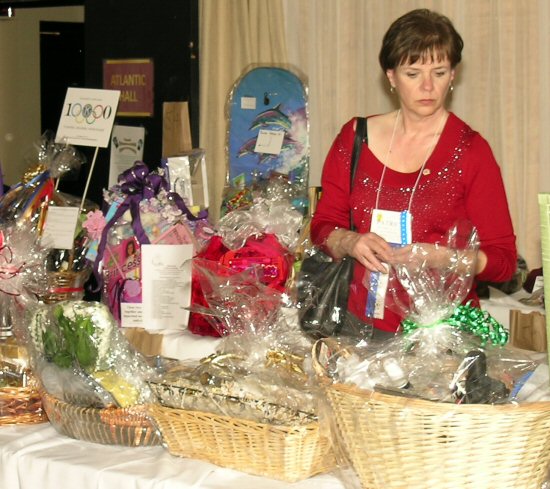 Patricia Flynn of the Middletown club looking at the baskets that were raffled off. The raffle benefited Kamp Kiwanis.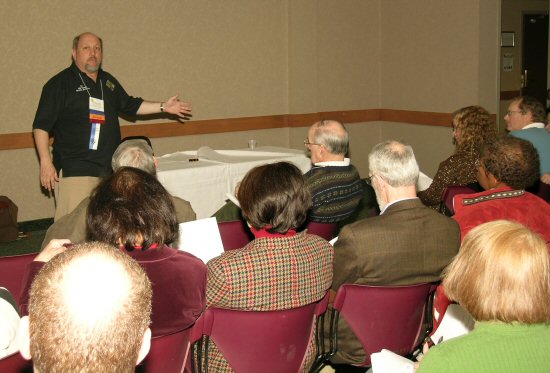 Joe Wiess speaking during a forum on Membership Growth.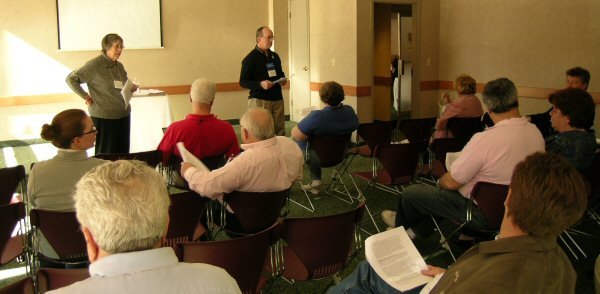 Past Lt. Govs. Joanne Underwood (Genesee) and David Sewert (Finger Lakes) during a forum on becoming a Lt. Gov.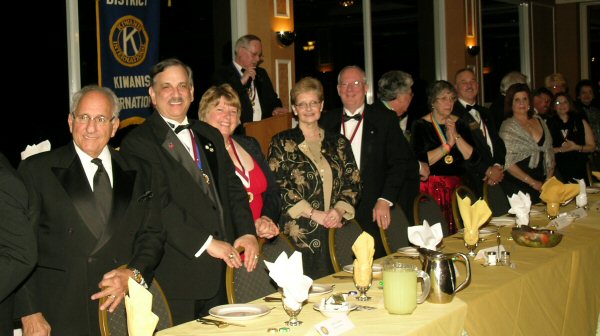 Dignitaries arriving for the dinner Saturday evening.

Awards for 2008-09
Following Saturday evening's dinner, awards were presented by Immediate Past Gov. Doreen Pellittieri for efforts by clubs and individuals during the 2008-09 Kiwanis Year.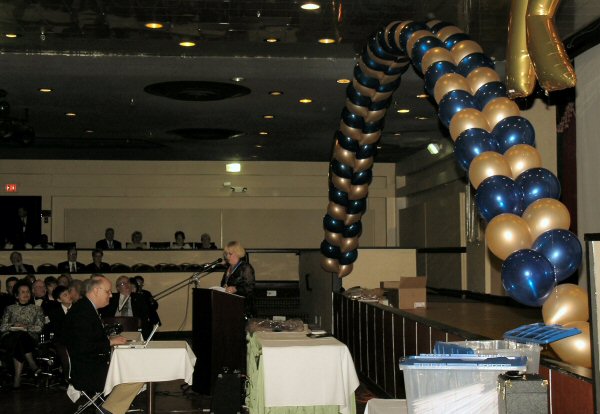 Past Gov. Doreen Pellittieri at the podium.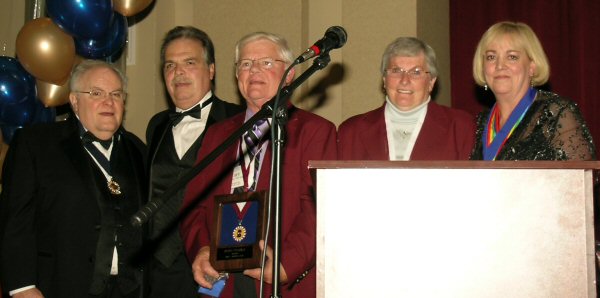 Past Gov. Doreen presented Kaiser Awards to Patricia and Irving Trumble, fellow members of the Webster club, for their assistance to her during her year as governor. Pictured from left are First Gentleman Peter Pellittieri, District Foundation President Sal Anelli, Irving Trumble, Patricia Trumble and Past Gov. Doreen.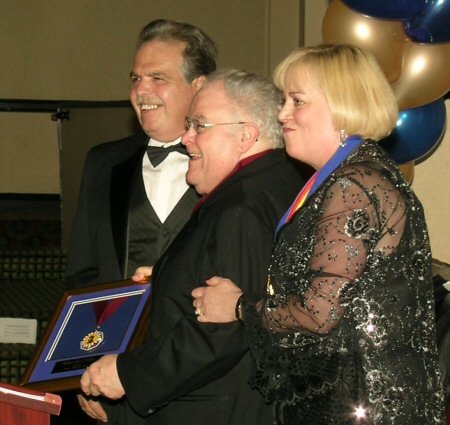 Past Gov. Doreen presented her husband, Peter with a Kaiser award, and Peter presented her with a Diamond Kaiser during the evening. Assisting is Sal Anelli, foundation president.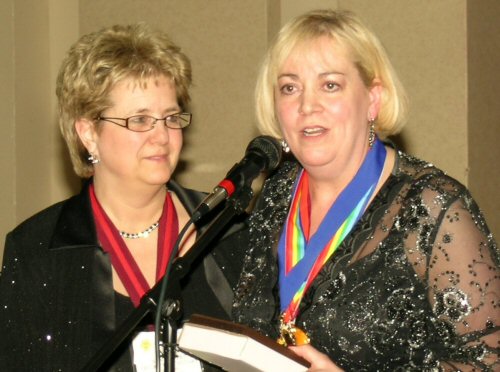 Past Gov. Doreen thanked District Secretary Ann Sewert for her efforts.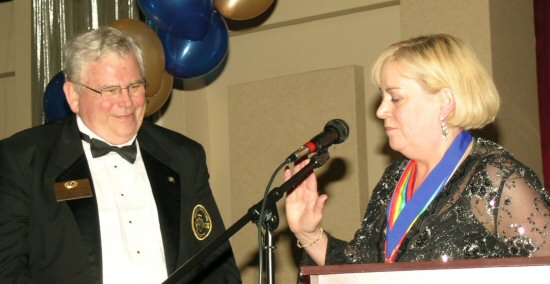 Past Gov. Jim Yochum was thanked for his work as district Finance Chair.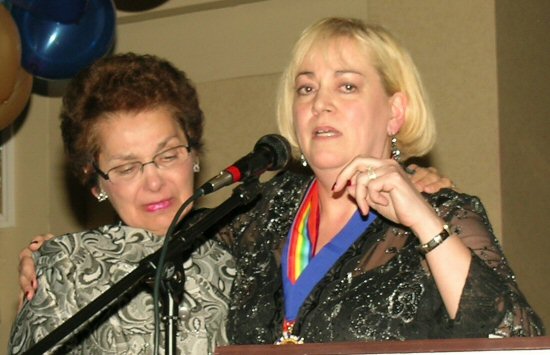 Past Gov. Doreen also expressed her thanks to Past First Lady Marlene Herring for the work she and her late husband, Donald, did during the year before Gov. Doreen took office.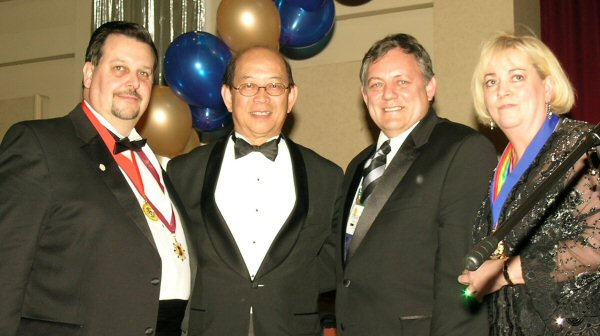 Past Gov. Doreen named three of the Lt. Govs. who served with her as Super Distinguished. They are, from left, Al Norato Jr. of the Suffolk East Division, Peter Yu of the Metropolitan Division, and Wayne Scheriff of the Queens West Division.

Welcoming Session
On Friday evening, Mid-Year Conference participants were welcomed to the event and heard reports from the district's Service Leadership Programs.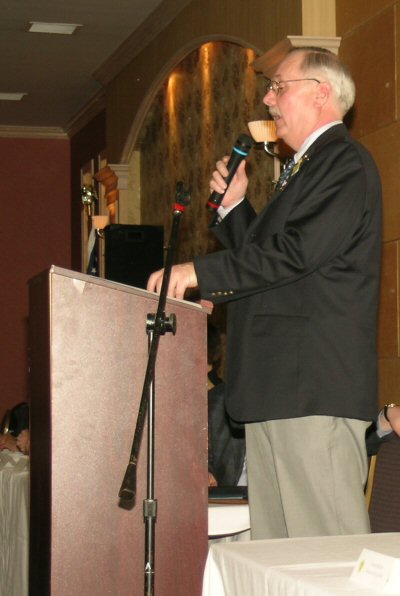 Gov. David Booker welcomed attendees and Kiwanis International President Paul Palazzolo during the opening session Friday evening.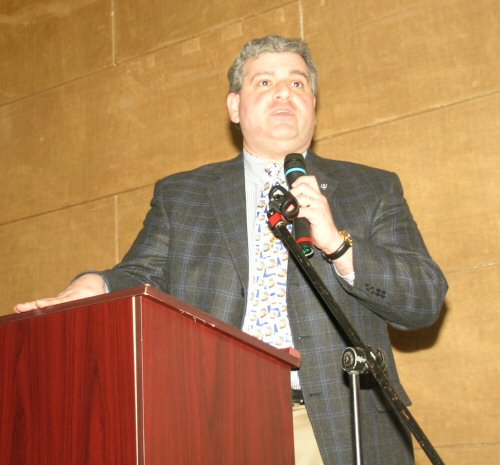 International President Paul Palazzolo.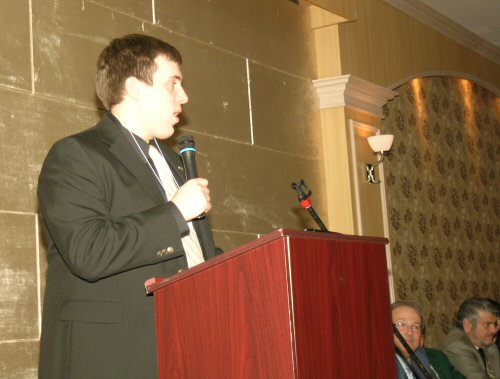 Circle K Gov. Mike Zebrowski reported on the growth of Circle K and invited members to support the organization's convention next month.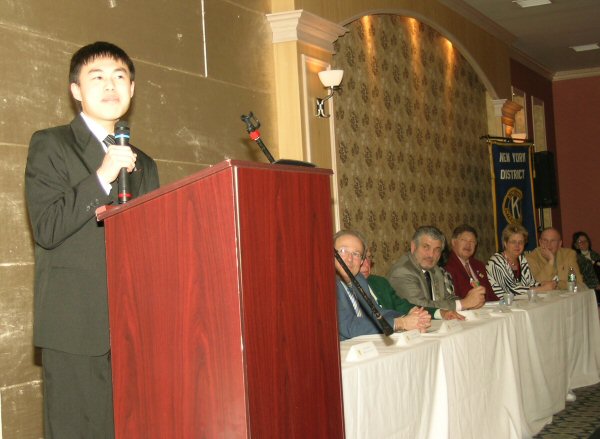 Key Club Gov. Allen Yu noted that there are 14,000 Key Club members in the district who have contributed thousands of hours of service to their communities.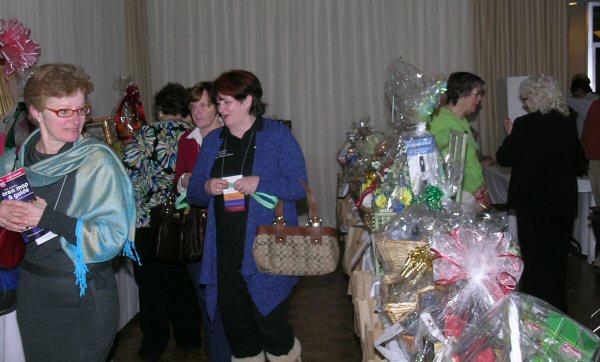 Kiwanians looking over the baskets donated for the annual basket raffle.