2008-09 Tri-K Weekend
The annual Tri-K weekend took place Nov. 14-17, 2008, at the Crowne Plaza Hotel in Albany. The following pictures, courtesy of District Publicity Chair Janice Seyfried, were taken at the event: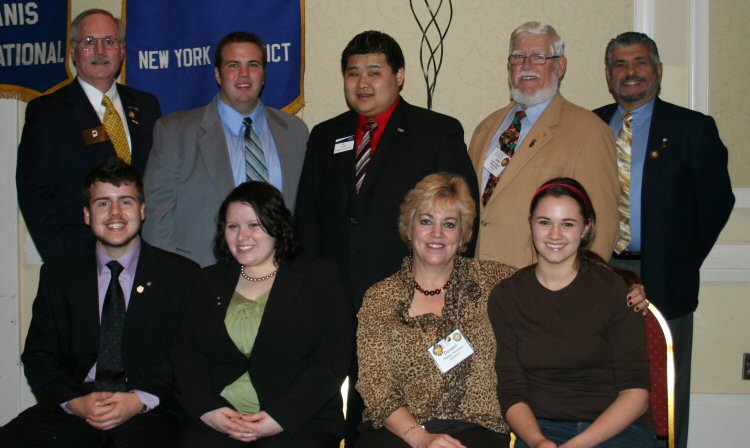 The governors and lieutenant governors of Kiwanis, Circle-K and Key Club gathered together to share in service and to unite as a family. Pictured above, from left, are (front row) Kia-Rogers Albertson, Key Club International President; Kristen Reed, Circle K International President; Kiwanis Governor Doreen Pellittieri, and Amy Lorenc, NYD Key Club Governor; (back row) Kiwanis Gov.-Elect David E. Booker; Circle K Governor Mike Ott; Circle K International Trustee Eric Hotchkiss; Circle K Administrator John Keegan; and Key Club Administrator Andy Lowenberg.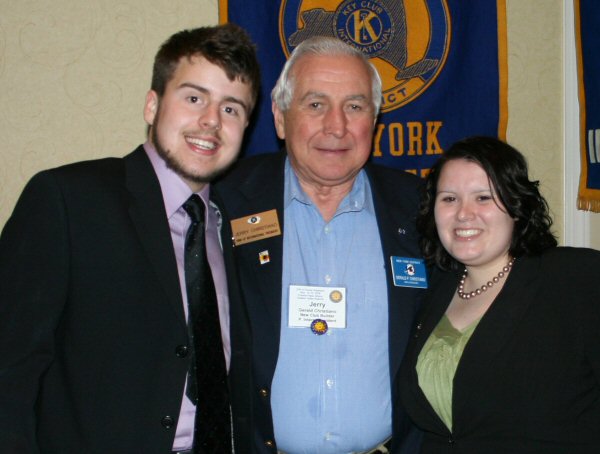 Two current and one past International President: Key Club International President Kia-Rogers Albertson, Kiwanis International Past President Gerry Christiano and Circle K International President Kristen Reed.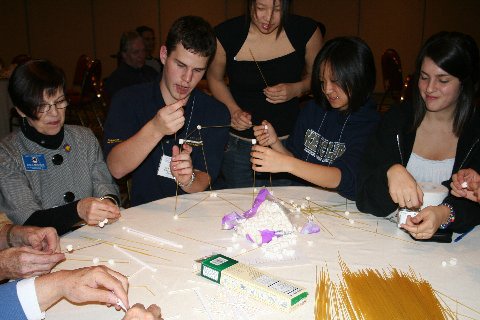 After the opening ceremonies and a Tri-K dinner, the K-Family gathered for a family event. Tables were set up with several items on them - a bag of miniature marshmallows, a box of spaghetti, Q-tips, straws, and toilet paper. The first objective was to build a tall structure using the marshmallows and spaghetti.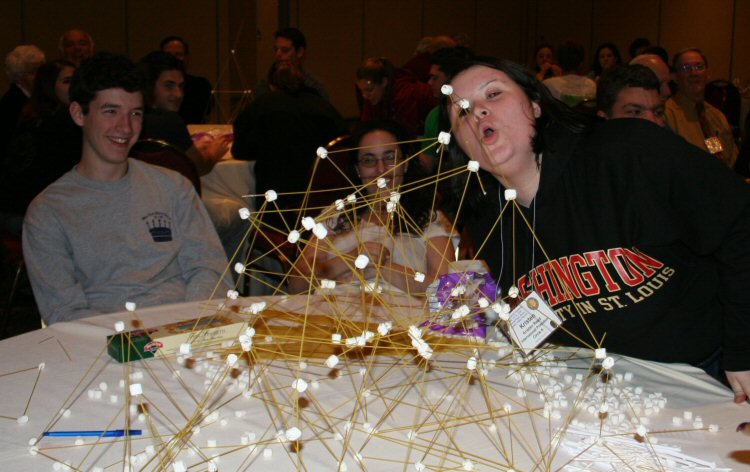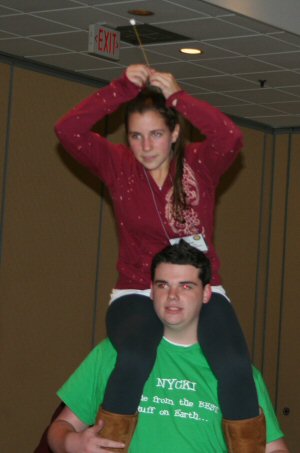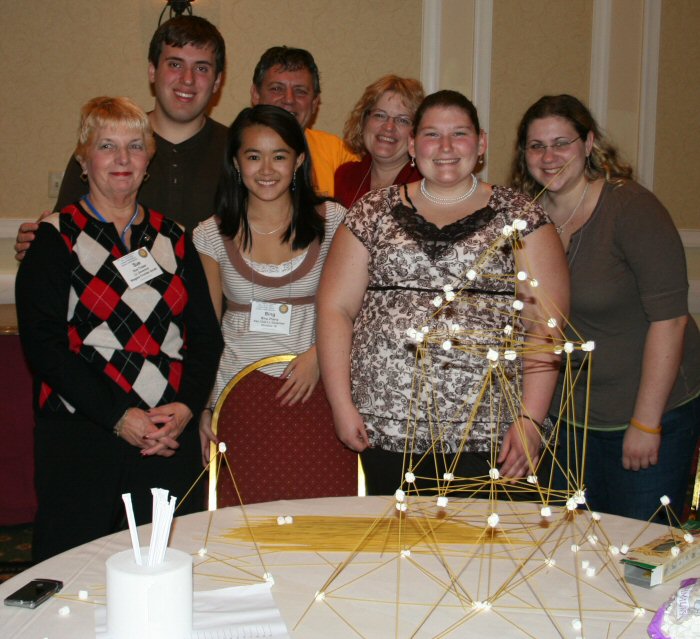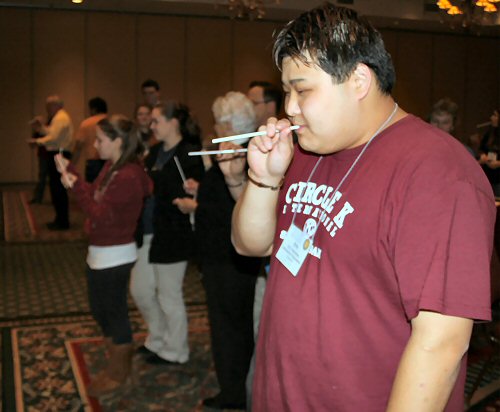 The next project was to defuzz a Q-tip and blow it through a straw into a receptacle. Even the governor elect got into the act!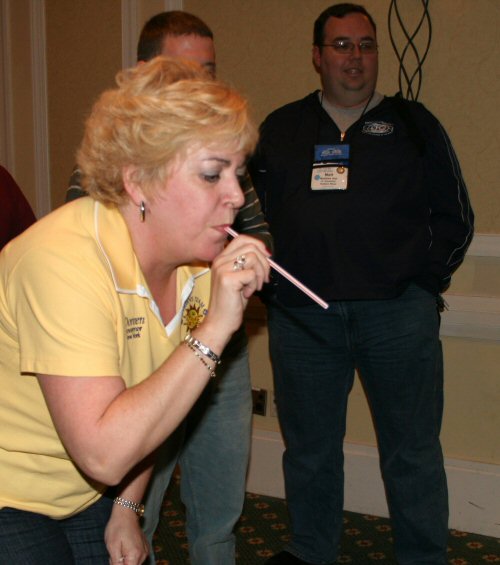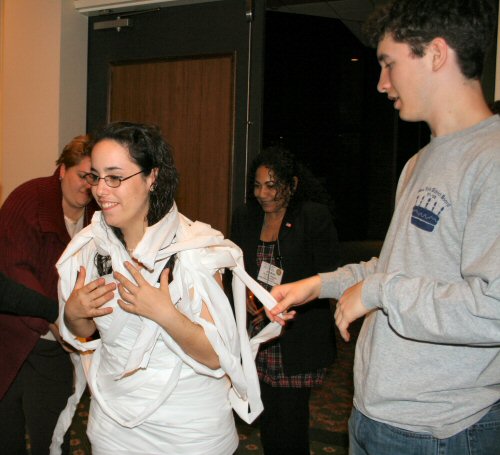 Next a member of each team was "tee peed" (wrapped in toilet paper) and then had to run the length of the room and back to win the race. Key Club Lt. Gov. Breanna Romaine, Div. 5, is getting ready for her run!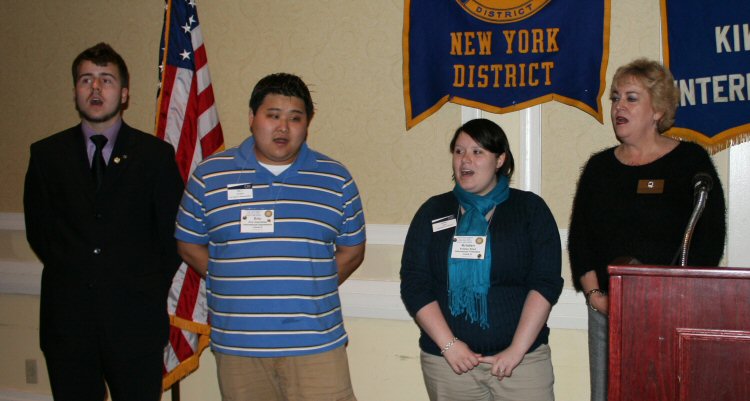 Circle K President Kia-Rogers Albertson, Circle K International Trustee Eric Hotchkiss, Key Club International President Kristen Reed, and Kiwanis Governor Doreen Pellittieri lead the K- family in the opening song on Saturday evening.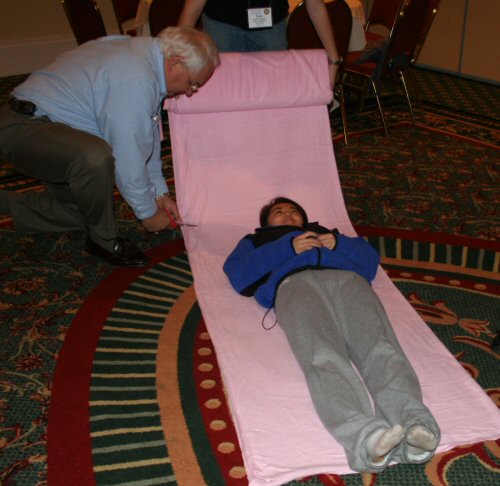 The project that night was blankets for the Kiwanis Pediatric Trauma Center in Albany. Bolts of cloth were brought in and cut to size two layers deep, and then fringed. The fringes were knotted and voila you have a blanket. A fun project. Those not crawling around on the floor working on the blankets diligently made cards to go with them.Of course, no one thought to bring a tape measure, but one of the Key Clubbers volunteered to be a human one!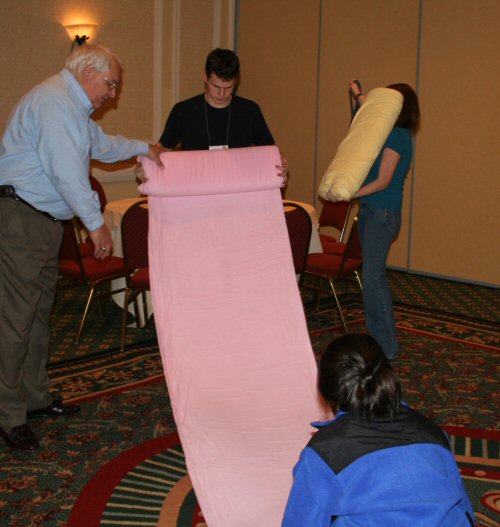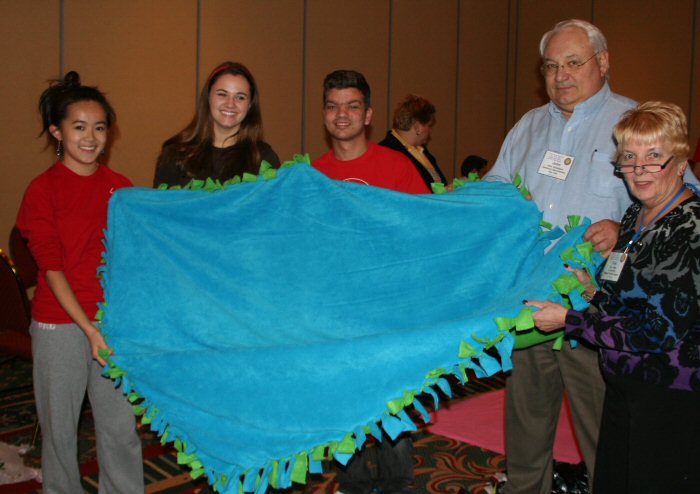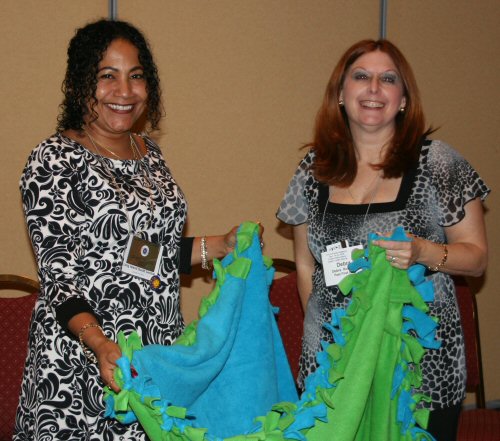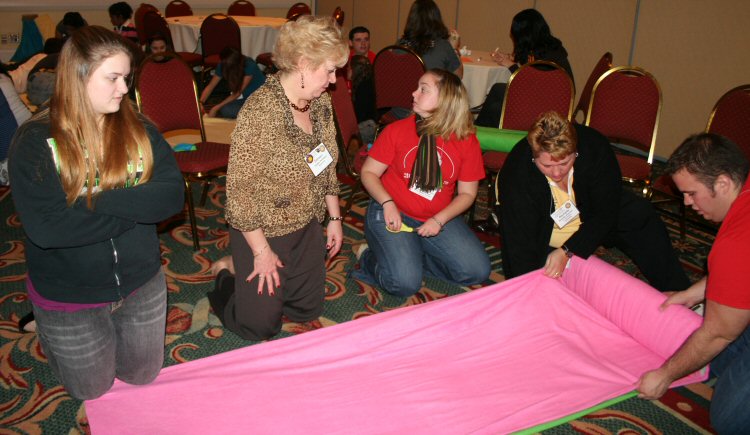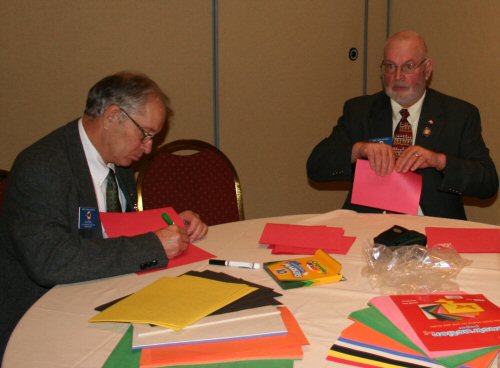 Workers creating cards.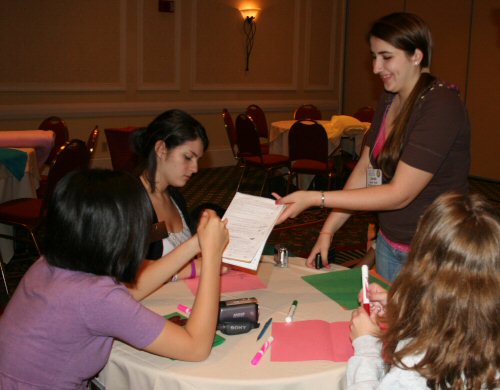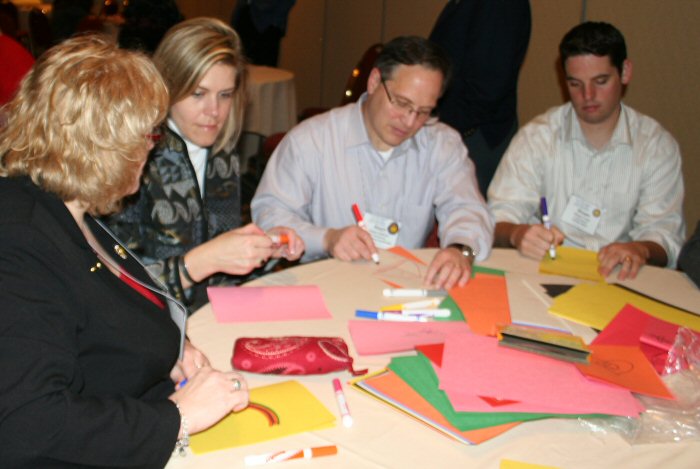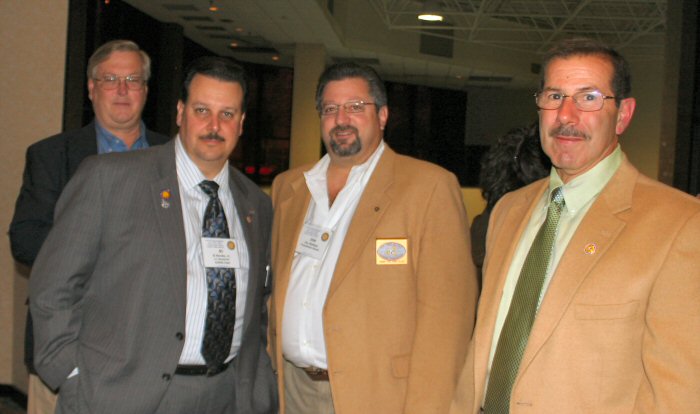 DPLG Mike Sininski, Lt. Gov. Al Norato, DPLG Joe Battitsta, Foundation Board Member Tony Merendino.