Albany Charter Night
The following pictures were taken at the Charter Night for the Kiwanis Club of Albany which took place on Jan. 8, 2008.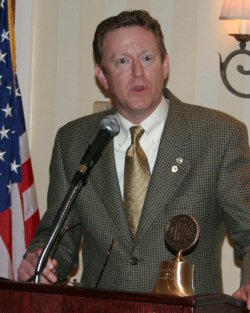 At left, Club President Joe Wiley speaking at the event. Immediately below, Governor Donald Herring with new officers and LG Martin Herzog. At bottom, the recruitng team - Pres. Joe Wiley, TAG Team member DPLG Jean Andrick, TAG team member DPLG Mike Malark, Gov. Don, and TAG Team member DPLG David Booker.