2015 Kamp Kiwanis Open House
The annual Open House at Kamp Kiwanis took place May 16. The district's incoming lieutenant governors, who were in training for the weekend, and many other attended and learned of memorials which have been give to the kamp during the past year.
Some volunteers also did some cleaning at the kamp, which has been going on on other days as well.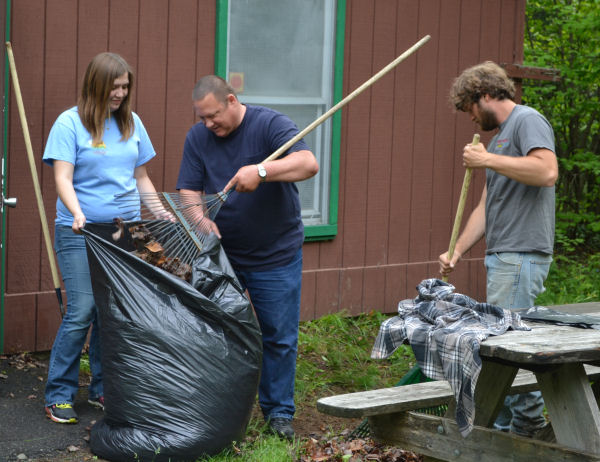 Volunteers raking leaves to prepare the kamp for the kamping season.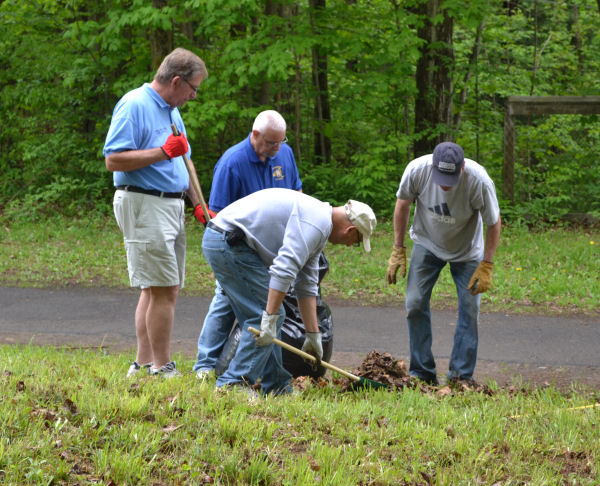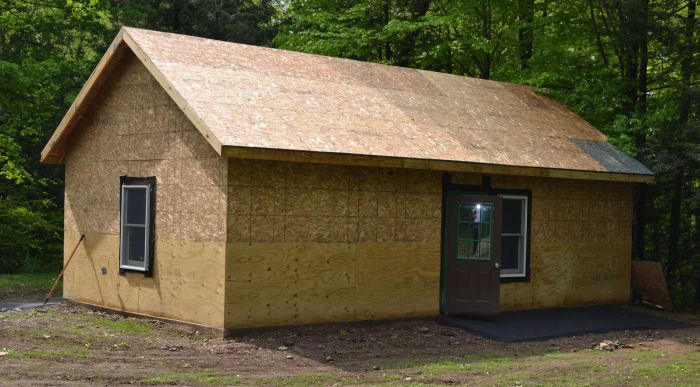 A new cabin is under construction in the upper cabin area.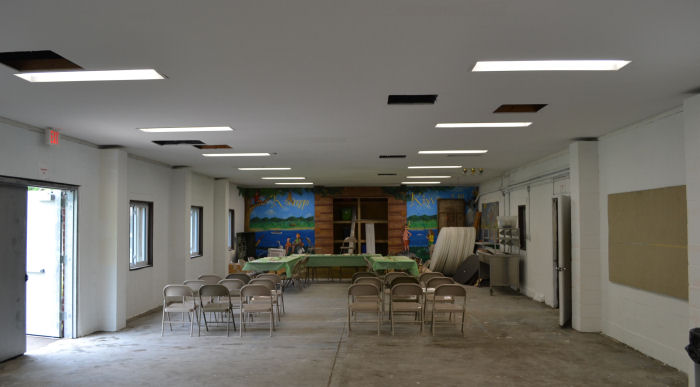 Work continues on putting a ceiling and air conditioning in Governor's Hall.

Foundation President Sal Anelli (wearing beige jacket) talking about the donation of benches for the kamp.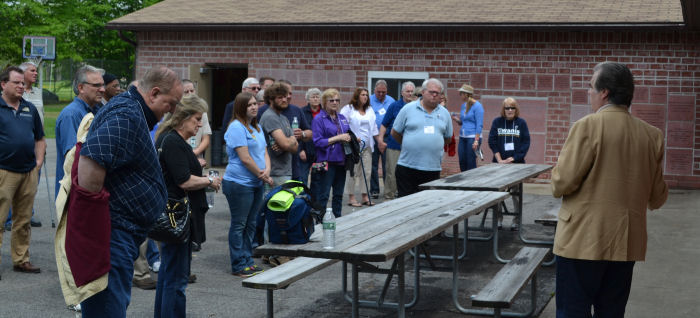 Anelli talking about new bricks which have been inscribed.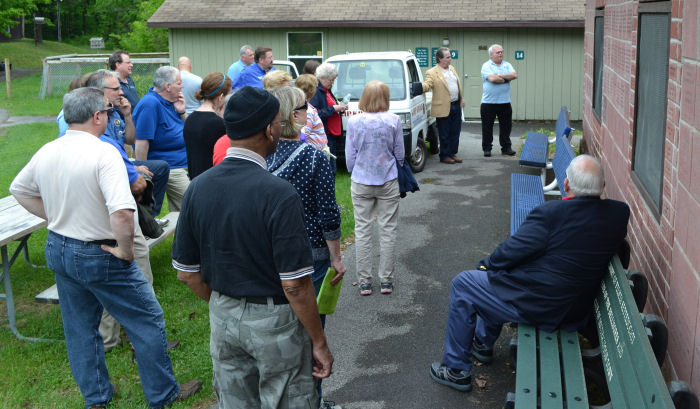 Most of those in attendance posed for a picture.