2013 Tri-K Weekend
The annual Tri-K or K-Family weekend took place Nov. 15-17 in Albany.
The event brings the district boards of Kiwanis, Circle K and Key Club and the District Foundation which each have meetings. While at the event, the there also are several activities which all participate in.
The First Lady's Project, Treats for Troops, was the service project carried out on Friday night. On Saturday afternoon those present participate in an Eliminate Walk which raised more than $20,001.09 for the Eliminate Project.
The top fund raisers for the walk were: Long Island South Central Lt. Gov. Ann Torcivia, $6,315; Metropolitan Past Lt. Gov. Sean O'Sullivan, $5,030; Gov. Joe Aiello, $1,800; Bronx-Westchester South Lt. Gov. Frant Riti, $1,250; and Suffolk West Lt. Gov. Doris Mellina, $1,100.
The money raised is enough to vaccinate 11,111 mothers, protecting them and their future children from Neonatal Maternal Tetanus.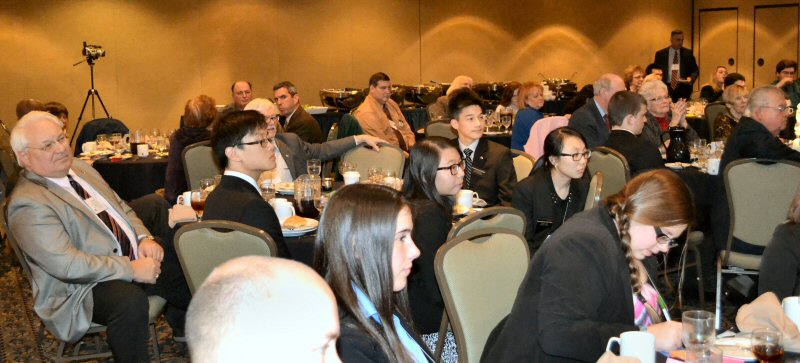 Participants at Friday's dinner.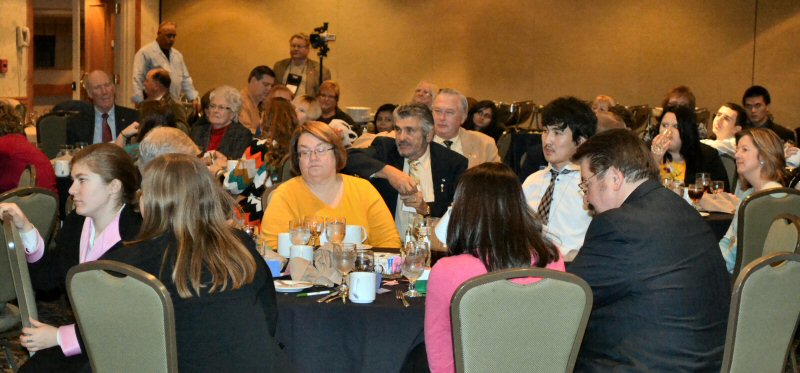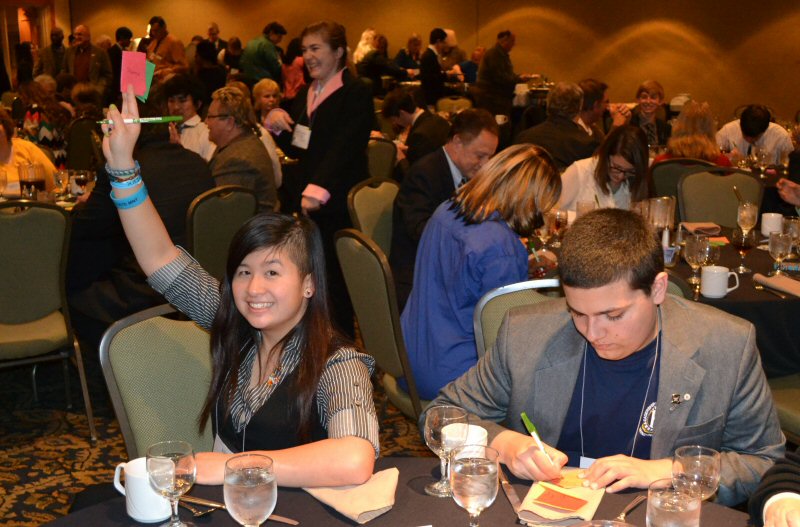 Circle K Gov. Kelly Chan (left) and Key Club Gov. Paul DeSantis writing and sending Life Lines to others at the dinner, a tradition of events for the two organizations.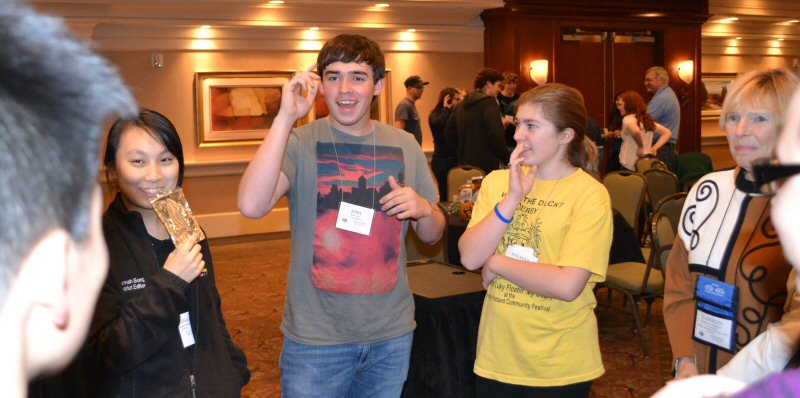 Teams of representatives from each of the groups present working on an ice breaking activity, remembering each other's names and favorite activity.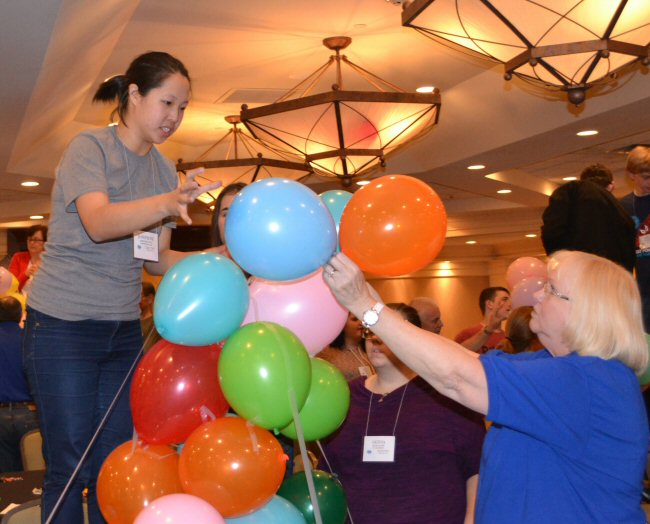 The second activity was to build towers of balloons.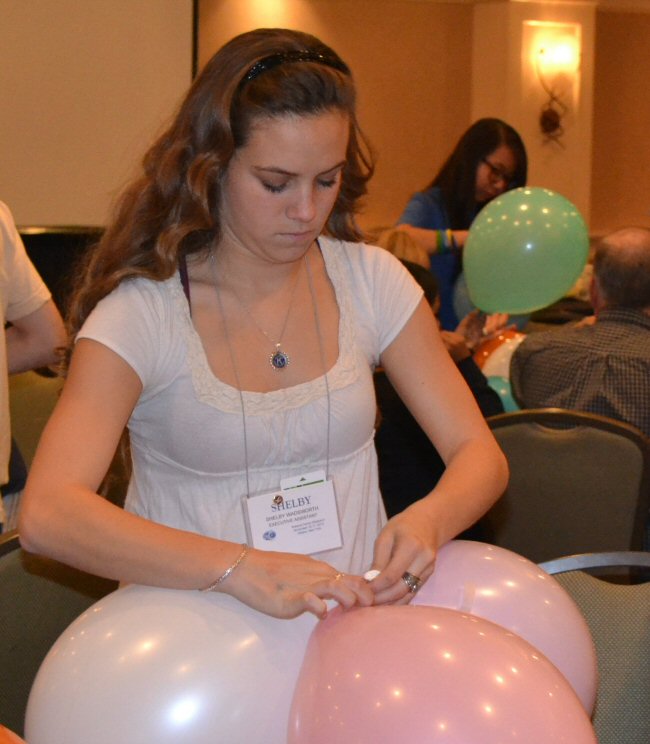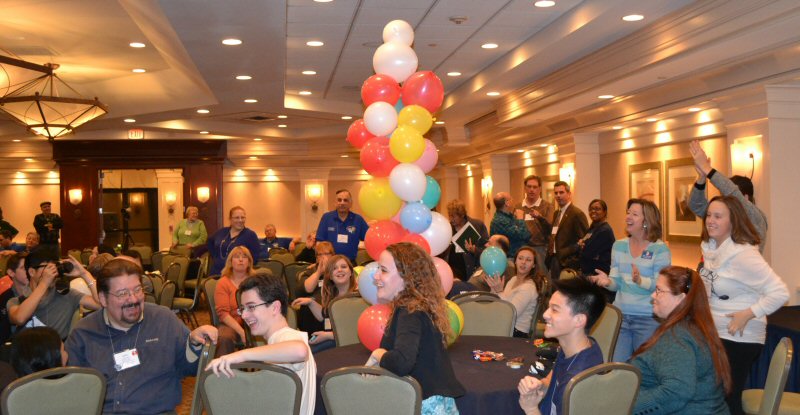 Their tower was the second tallest, but this group won when it was determined the team with a taller tower had used more balloons than were allowed.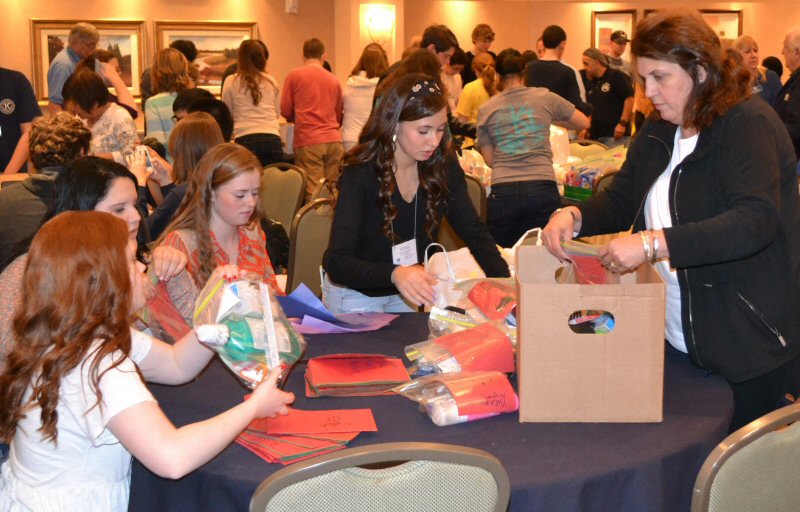 Treats for Troops were quickly assembled by all those present.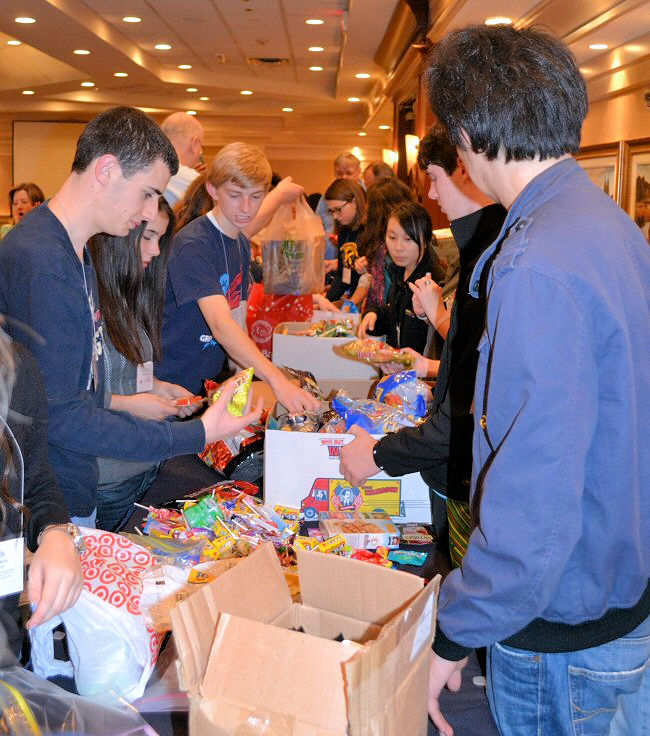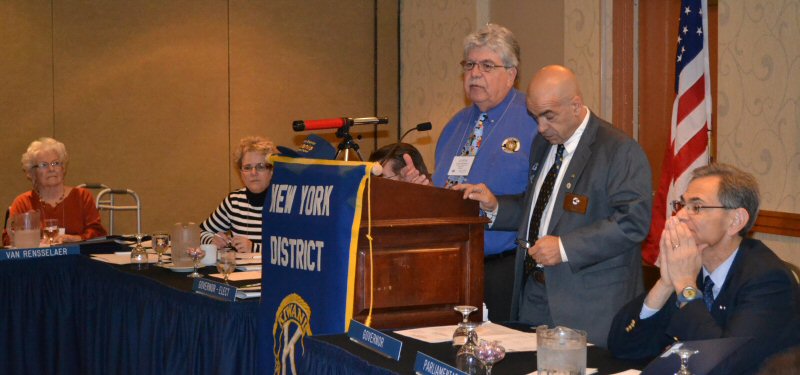 On Saturday morning the three boards met separately. Above, during the Kiwanis board meeting, are, from left, Van Rensselaer Lt. Gov. Harleen Hilton; District Secretary Ann Sewert, District Treasurer Justin Underwood at the podium, Gov. Joe Aiello and district Parliamentarian DPG Peter Mancuso.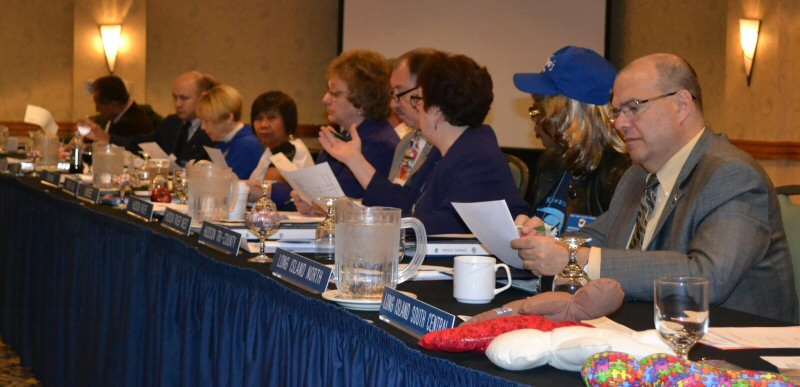 Lieutenant governors during the meeting.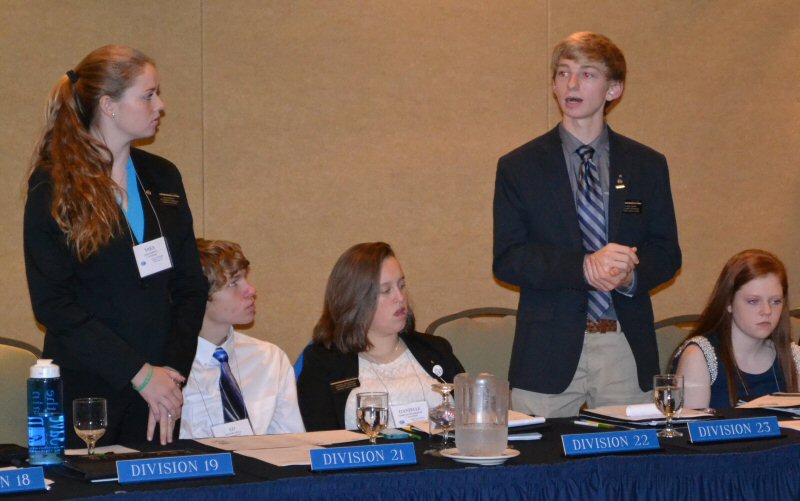 Key Club board members discussing issues during their meeting.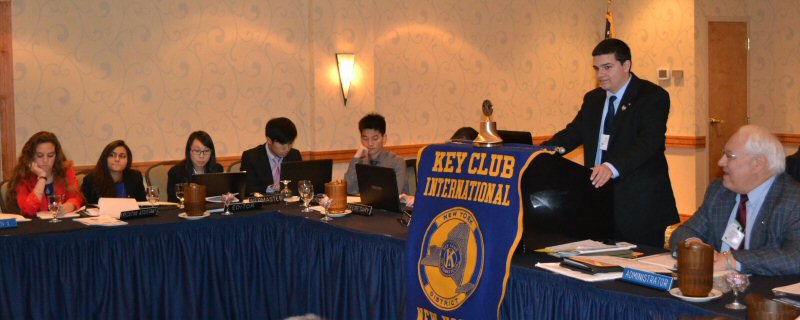 Gov. Paul DeSantis at the Key Club board during its meeting. Key Club Administrator John Goldstein is at right.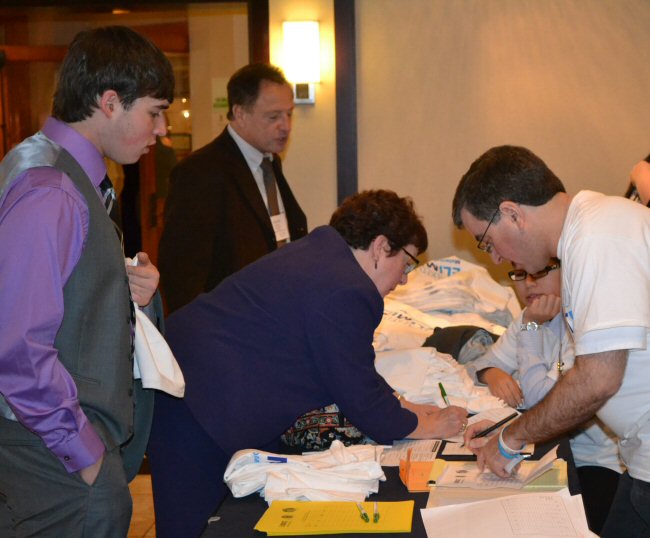 Walkers pick up their shirts and hand in their sponsor forms for the Eliminate Walk. At right is Sean O'Sullivan who chaired the event.


Joe's Jaguars, the current district board for Kiwanis, poses with their shirts and costumes before the walk.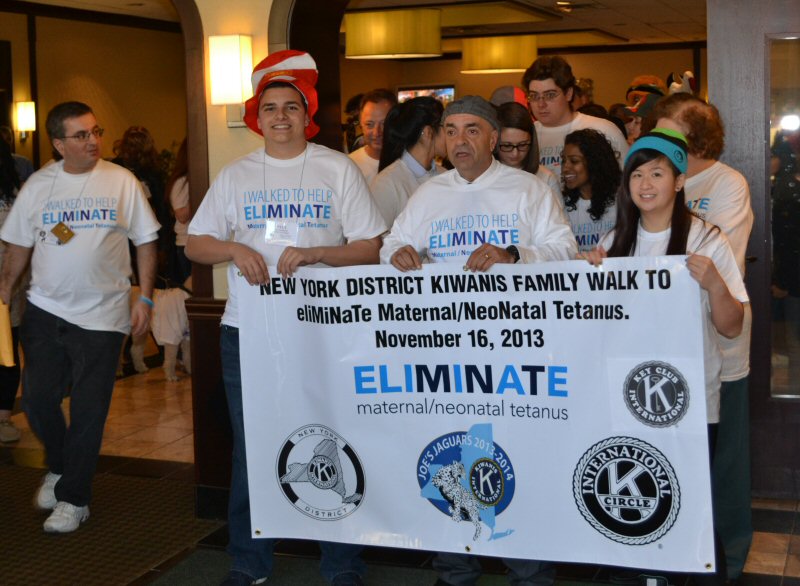 The three governors carried the banner for the walk, from left, Key Club Gov. Paul DeSantis, Kiwanis Gov. Joe Aiello, and Circle K Gov. Kelly Chan.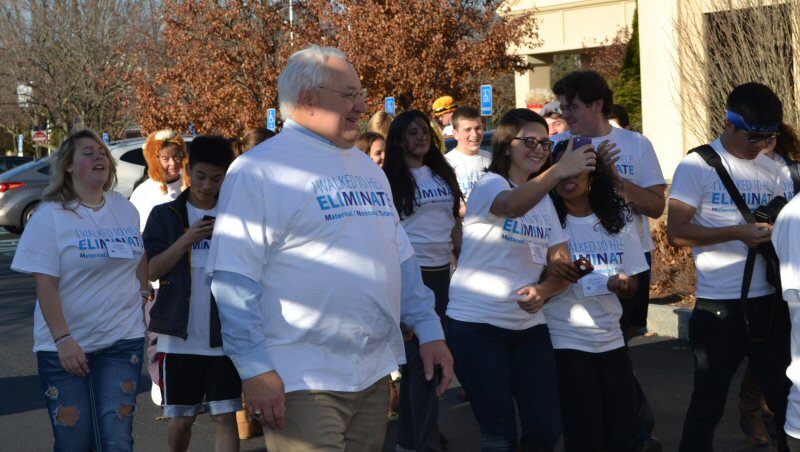 Taking advantage of great weather, the walk went around the hotel outdoors.