2013 Mid-Year Conference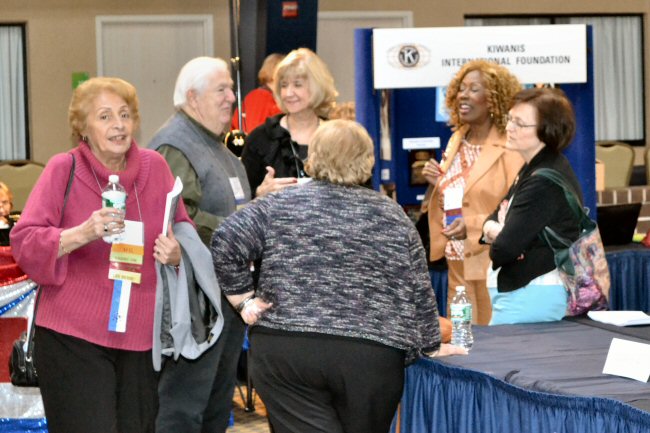 A group of Kiwanians.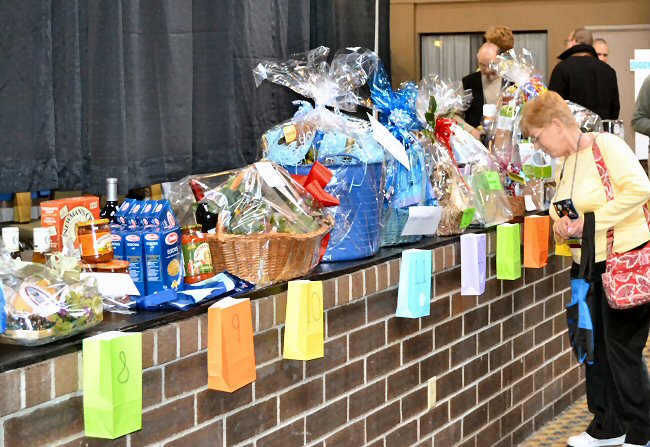 Checking out the Basket Raffle is Barbara Macchiaroli of the Huntington club.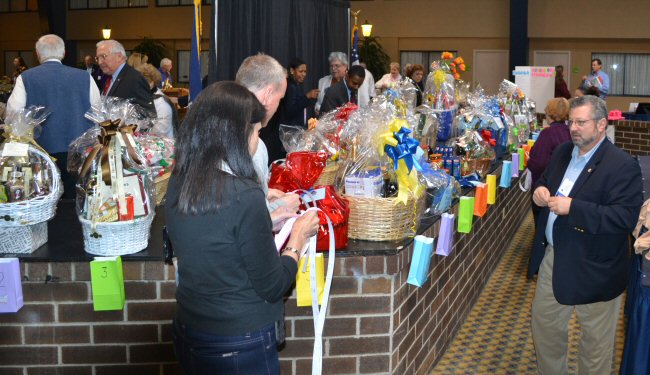 Foundation Board member Joseph Battista is at right.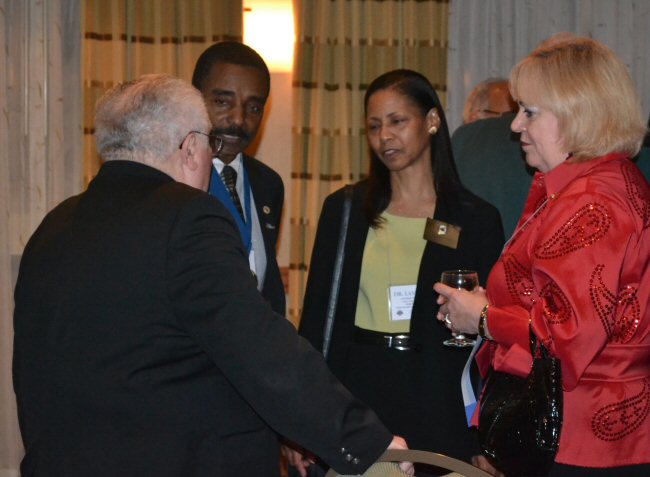 Peter Pellittieri, Past Gov. Bill Risbrook, Lavonia Francis and Past Gov. Doreen Pellittieri.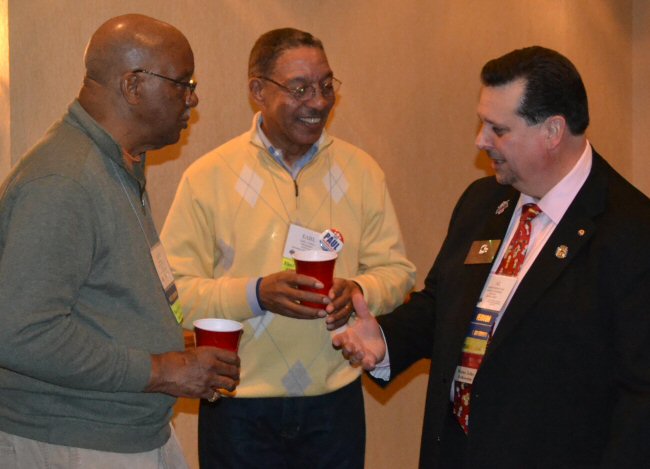 Hank Self, Earl Lynch and Gov. Al Norato Jr.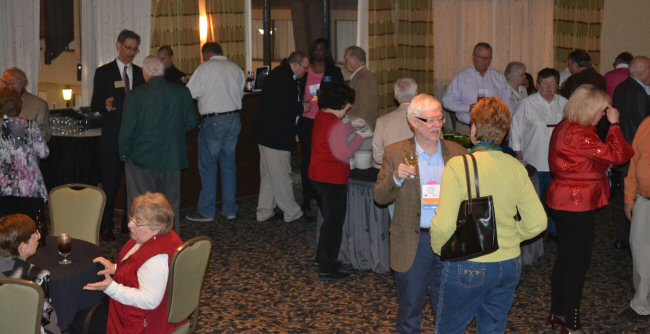 Friday's opening reception.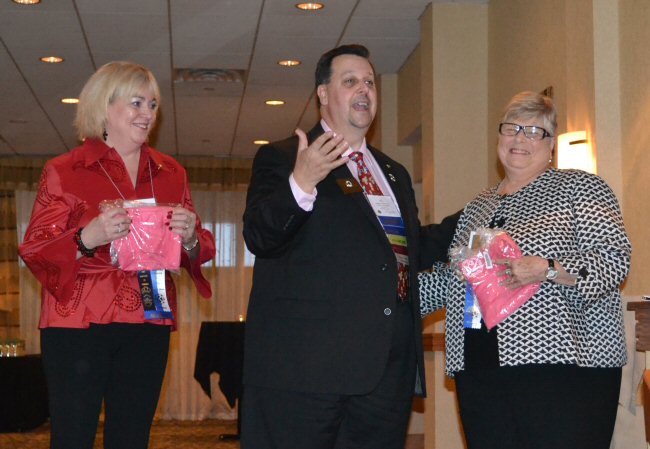 Gov. Al Norato Jr. Norato selected Past Gov. Doreen Pellittieri (left) and Past Gov. Susan Ganey (right) to honor as part of the celebration of 25 years of women in Kiwanis. Pellittieri and Ganey are the two women who have served as District Governor, Ganey in 1997-98, and Pellittieri in 2008-09. They were honored at events on Friday evening.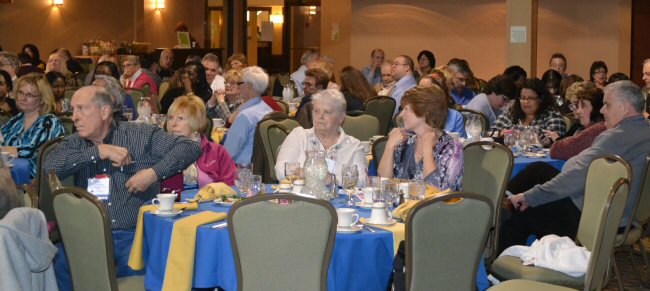 At Friday's dinner.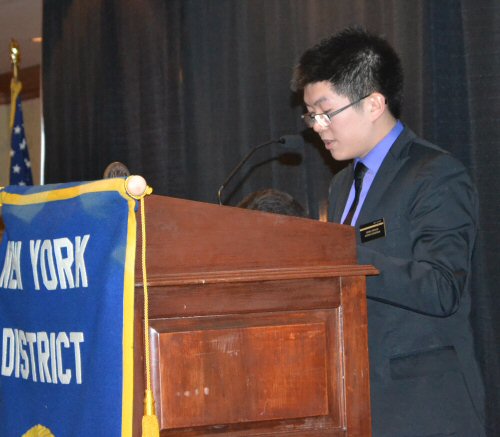 Key Club Gov. Daniel Ivan Lin addresses the Opening Session Friday evening.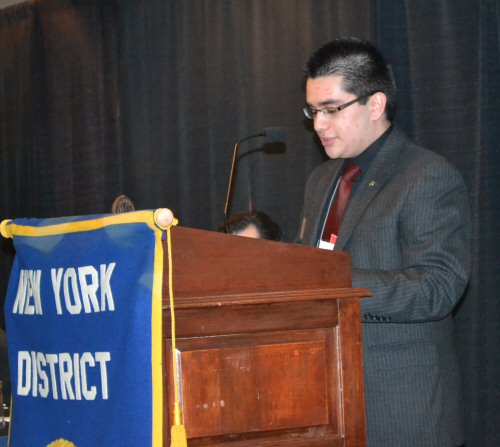 Circle K Gov. Corey Oses at the opening session.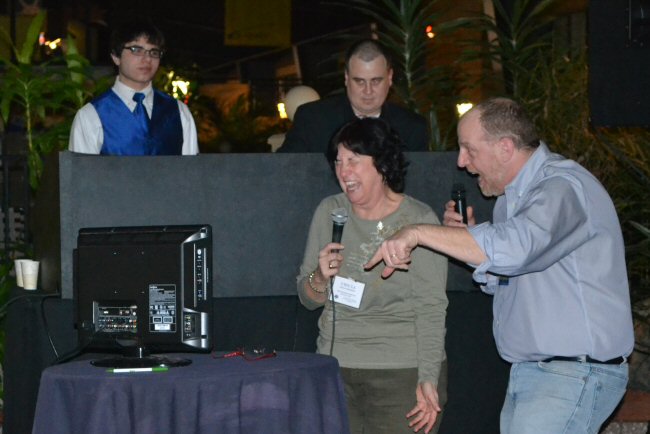 Many Kiwanians joined the fun for karaoke Friday evening.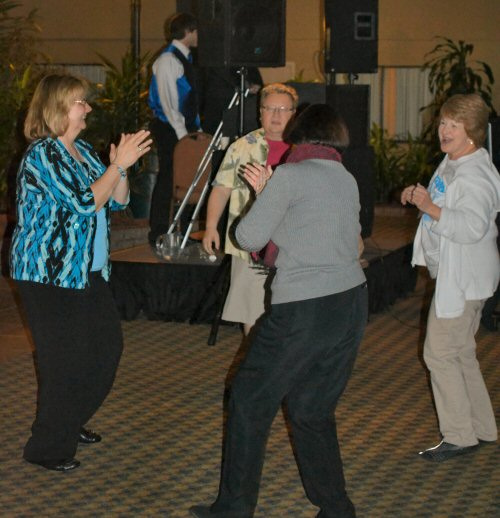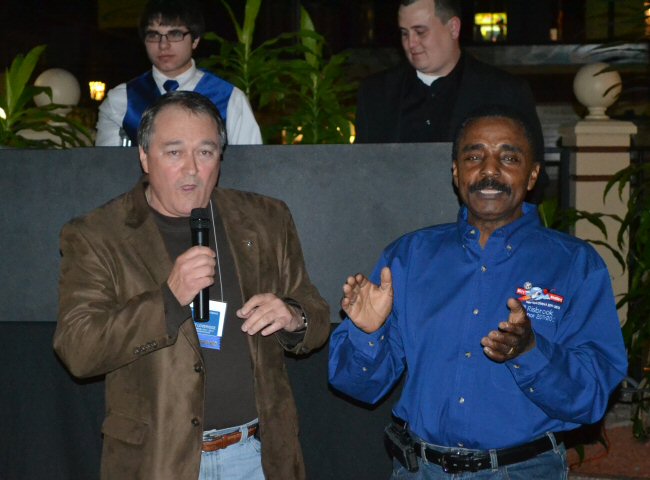 Past Van Rensselaer Lt. Gov. Robert Loveridge and Past Gov. Bill Risbrook taking part in the Karaoke event Friday night. They sang "Soul Man".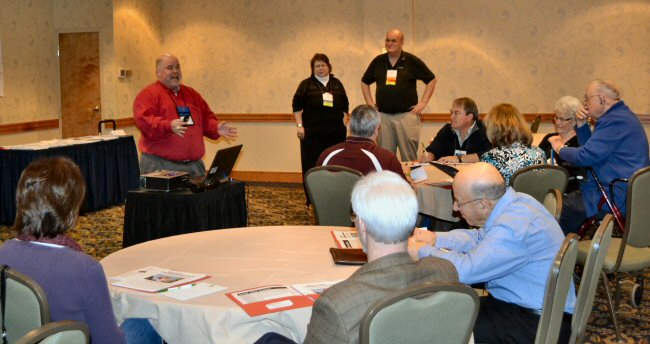 Lanton Lee presents a forum on membership, assisted by Alison Mandel and Rich Hall.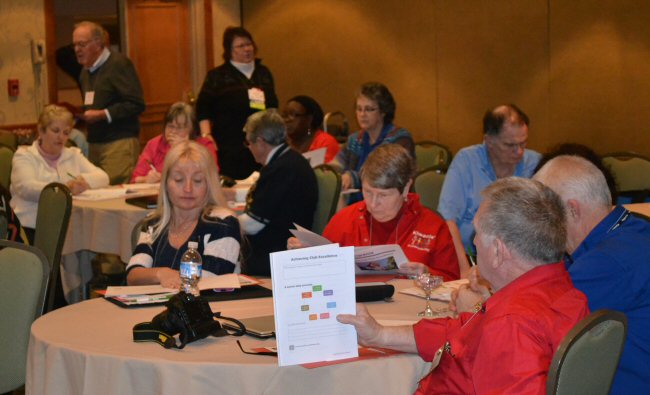 Participants in the membership forum.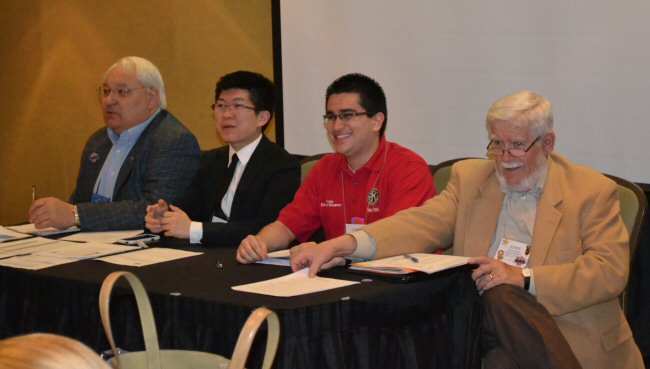 From left, Key Club Administrator John Goldstein, Key Club Gov. Daniel Ivan Lin, Circle K Gov. Corey Oses and Circle K Administrator John Keegan during a forum on the two programs.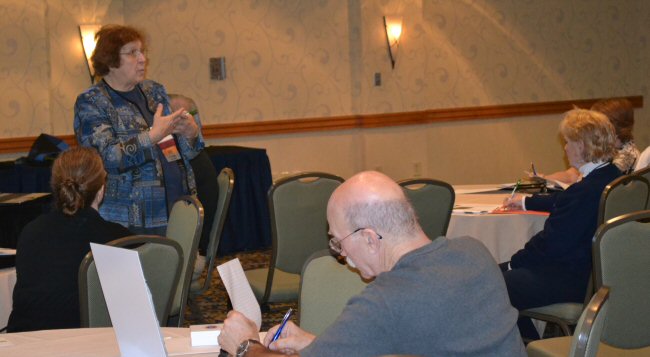 Sister Ann-Marie Kirmse, the district's Eliminate Project coordinator, during a forum for division Eliminate Project coordinators.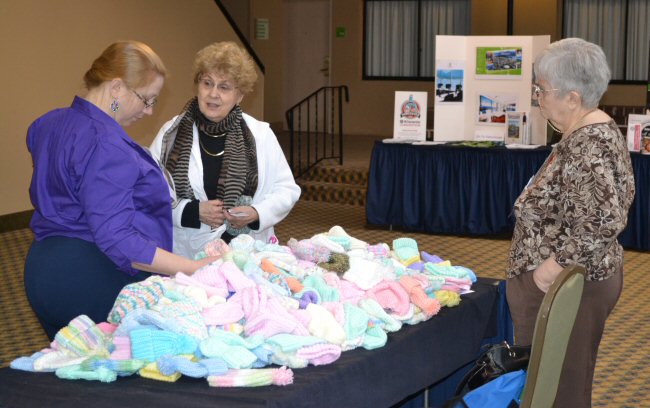 At right is Past Finger Lakes Lt. Gov. Barbara Pringle of the Penn Yan club at her club's display of hits knitted for infants.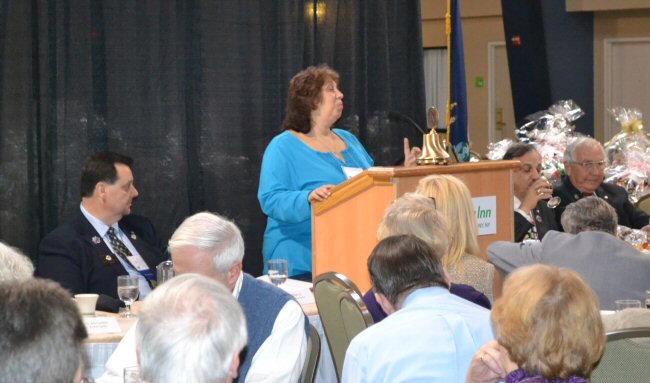 Victoria Ruvolo speaking at Saturday's lunch. Her new book, "No Room for Vengeance", is part of her campaign for people to avoid seeking vengeance when they are wronged. She suffered severe facial injuries as a result of a senseless act by a teenager, who she later forgave and sought a minimum sentence for.

The Queens West Foundation made a formal presentation of its $60,000 gift to the District Foundation to pay for a library at Kamp Kiwanis at the Mid-Year Conference. Shown from left, are Queens West Foundation board members J.P. Di Troia, Governor-Elect Joe Aiello, Past Queens West Lt. Gov. Mike Terry, Carol Masiello, Past Governor Ed McGowan, Herman Ovadia, District Foundation President Sal Anelli, Rebecca Ovadia, Robert Kueber and Maureen Allen.